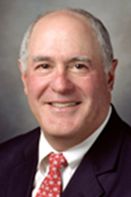 Industry

Business Executive, Aviation
Education

Dartmouth College
Spouse

Nancy
Committees

Select Committee on Government Facilities
Education
Finance
Higher Education (Chair)
Natural Resources and Economic Development
Financial Statements
Sources of Income
Seliger is the manager of Klockner/Lake Steel. He is also a licensed commercial pilot and flight instructor.

Seliger owns an interest in FrogAir LLC.

He and his wife own a large portfolio of stocks, including Duke Realty, Chevron, Cisco, Comcast, ConocoPhillips, AllState, Archer Daniels Midland, AT&T, Novartis, Roche Holdings, LVMH Moet Hennessy, Allianz, Xerox, Quest Diagnostics, Travelers, Verizon, Waste Management, Williams Cos., Merck, Motorola, Pfizer, Progress Energy, Union Pacific, United Technologies, IBM, Goldman Sachs and Google. Their income-producing investments include Verizon, Progress Energy, AT&T, Honeywell, Monsanto, Bell County and the University of Texas.
Property
Residence in Amarillo valued at $373,469

Condo in Austin valued at $316,661

Residence in Pebble Beach, Calif., valued at $1,025,000
Analysis
Several of the companies in which Seliger and his wife own stock are regulated by the state, have a steady lobby presence or have business before the state. The Seligers also have income-producing investments in companies the senator could encounter in his state job.