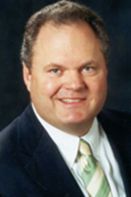 Industry

Investor
Education

B.S., Oral Roberts University, 1977; Graduate, Harvard Business School Owner President Manager Program, 1993.
Spouse

Jennifer
Committees

Health & Human Services
Natural Resources and Economic Development (Vice-Chair)
Nominations
State Affairs
Legislative Budget Board
Financial Statements
Sources of Income
Estes and his wife have interest, dividend, royalty or rent income from several sources, including rental and interest income from properties in Texas, Arkansas, Oklahoma and Colorado.

Estes sold his stock in Estes, Inc., a wholesale chemical and fertilizer distributor, in 2010, and still owns stock in Nimrod Ventures LLC, a wetland real estate project in West Texas.
Property
Residence in Wichita Falls valued at $682,960

Residence in Gunnison, Co., valued at $1,454,100