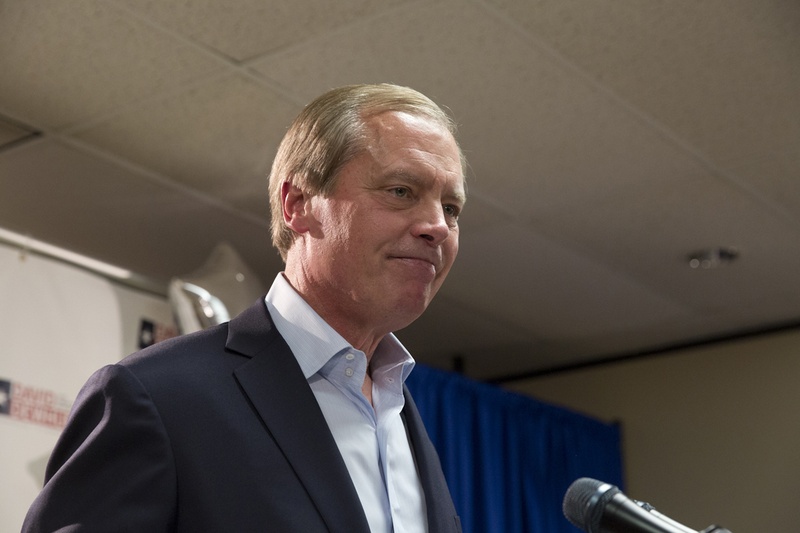 The Big Conversation
Lt. Gov. David Dewhurst is on his way out in a few months, but on Thursday he moved to fill some key Senate leadership slots to help the chamber prepare for the coming legislative session in January.
• As expected, Dewhurst appointed state Sen. Jane Nelson, R-Flower Mound, as chairwoman of the Senate Finance Committee, the chamber's key budget writing group. The job had been vacant since October, when Tommy Williams resigned his Senate seat to take a job with Texas A&M University.
The Tribune's Alexa Ura writes, "In making the move, Dewhurst is putting the person that his possible successor, state Sen. Dan Patrick, had publicly announced last year was his preferred choice for the position. Patrick defeated Dewhurst in May's Republican primary runoff for lieutenant governor. Patrick will face state Sen. Leticia Van de Putte, D-San Antonio, in the general election."
• Nelson's elevation left a spot at the head of the Senate Health and Human Services Committee, and Dewhurst moved swiftly on Thursday to tap state Sen. Charles Schwertner, R-Georgetown, for the post. Schwertner, an orthopedic surgeon, was elected to the Senate in 2012 after serving a single term in the House.
• Dewhurst also named Nelson, Craig Estes, R-Wichita Falls, and Kevin Eltife, R-Tyler, to the Legislative Budget Board, a key 10-member panel that is instrumental in preparing the budget before each session.
The Day Ahead
• Democratic candidate for comptroller Mike Collier will participate in a 10 a.m. town-hall discussion on property tax appraisal reform hosted by the Travis County Democratic Party at the party's coordinated campaign headquarters at 1910 E. Martin Luther King Jr. Blvd.
Trib Must-Reads
Feeling "Invisible," Black Residents Leave Austin, by Corrie MacLaggan
Lost in a Pressing Crisis: Perpetual Immigration Issues, by Julián Aguilar
During 40-Year Run, College President Has Made His Mark, by Reeve Hamilton
Elsewhere
Border solution tumbles into partisan divide, Houston Chronicle
John Carter offers border bill, Politico
Official: Fewer kids detained recently at border, The Associated Press
Court scrutinizes drawing of Texas House districts in Houston, San Antonio Express-News
Judge rejects LaSalle County suit against TxDOT on shale oil road fund, Austin American-Statesman
Former Hidalgo County sheriff Lupe Treviño sentenced to 5 years in prison, files appeal notice, McAllen Monitor
Quote to Note
"Egregiously intentional."
— State Rep. Senfronia Thompson, D-Houston, testifying on Thursday as to whether she thought GOP lawmakers were intentional in discriminating against minority voters when drawing legislative lines in 2011
Today in TribTalk
The heartbreak of being a teacher in Texas, by Katie Plemmons
Trib Events for the Calendar
• The Texas Tribune Festival runs from Sept. 19-21 at the University of Texas at Austin. The next round of participants has now been announced, a list headed by Dan Patrick, state Rep. Sarah Davis, and Houston ISD Supt. Terry Grier. Act now!