Will Straus become Texas' longest-serving House speaker? 7 things to keep in mind
The San Antonio Republican defied threats of a special session and stood his ground on the GOP's battles over bathroom legislation and property tax elections. Now, he's eyeing a sixth term leading the lower chamber.
Texas House Speaker Joe Straus spent the spring fighting back against far-right legislative pushes from the Senate and from within his own chamber. But none of that — nor the threat of a special session — is so far deterring the San Antonio Republican from considering another term as the head of the lower chamber.
Straus intends to seek a sixth term as speaker, the San Antonio Express-News' Peggy Fikac reported this weekend. Straus spokesman Jason Embry said Sunday afternoon that the speaker right now is focused on the final pending pieces of legislation and is proud of what the chamber accomplished this session.
"The House took major steps to improve child protection, mental health care and cybersecurity while saving higher education from severe funding losses," Embry said.
As the clock winds down on the Monday evening close of this year's regular session — and the possibility of a special session looms large over the holiday weekend — here are seven things to know about Straus, his tenure as House speaker and the current state of politics at the Capitol.
Right vs. far right
The fast rise and sustained voter support of Tea Party candidates has made fights between far-right and traditional Republicans a norm in Texas and the U.S. in recent years. Straus has steadfastly maintained his position as a moderate conservative.
He easily fought off two challengers in last year's primary. And this session, he didn't cave to pressure from Lt. Gov. Dan Patrick and the far right on two issues — transgender Texans' use of bathrooms and property tax elections — even though they threatened to force a special session.
That's not to say Straus and the House blocked all conservative issues this session. The lower chamber, for instance, backed a bill banning the most common second-trimester abortion procedure and changing how health care facilities handle fetal remains. It also agreed to ban "sanctuary" jurisdictions in Texas, allowing police to inquire about the immigration status of people they lawfully detain.
Education spending vs. bathrooms
Gov. Greg Abbott — the only person who can decide whether to call a special session — and Patrick both wanted regulations on which bathrooms transgender Texans can use. Business leaders warned of economic woes if such conservative legislation passed.
"This is the right thing to do in order to protect our economy from billions of dollars in losses and, more importantly, to protect the safety of some very vulnerable young Texans."

— Texas House Speaker Joe Straus, R-San Antonio, on the House's version of bathroom legislation
The House approved language that would have required school districts to provide single-occupancy bathrooms, locker rooms and changing facilities for students who don't want to use the ones associated with their "biological sex." Patrick and others have said that language won't do much to regulate bathroom use. But Straus refused to go farther and said it was "absurd" that some Texas officials put more priority on bathrooms than fixing the state's outdated and cumbersome school finance system.
The House this session tried to beef up some state funding for education by $1.5 billion. The Senate reduced that figure to $530 million and added a provision that would subsidize private school tuition and homeschooling, something many called a "poison pill." The chambers failed to agree, and the legislation appears dead.
In the end, both chambers passed a two-year state budget this weekend that covers growing enrollment at public schools but reduces state funding for schools by about $1.1 billion. That funding is offset primarily by growth in local property taxes.
Property tax reform
Straus said he intends to seek another term on the same day his office made clear the House was not willing to reopen negotiations with the Senate on property tax legislation.
"I will ask Governor Abbott to include property tax relief in any call for a special session to get Texans the property tax relief that they deserve."

— Sen. Paul Bettencourt, R-Houston, author of Senate property tax bill
Both chambers appeared to agree to an overhaul of how property values are assessed and protested. But the Senate and some far-right House members also wanted to give voters the chance to veto property tax rates if cities, counties and special taxing districts plan to increase their cumulative tax revenues by 5 percent.
Such rollback elections are already allowed. But residents have to petition for an election and can only do so when tax collections increase 8 percent or more. Whether an automatic election at a lower threshold would provide meaningful relief was fiercely debated all session. Patrick claimed the rollback provision would save the average Texas homeowner $20,000. But that claim fell apart under scrutiny from The Texas Tribune.
Opponents of automatic rollback elections have many arguments, one being that the legislation did nothing for school property taxes, which could increase thanks largely to the new state budget that both chambers just passed.
Abbott may have to choose sides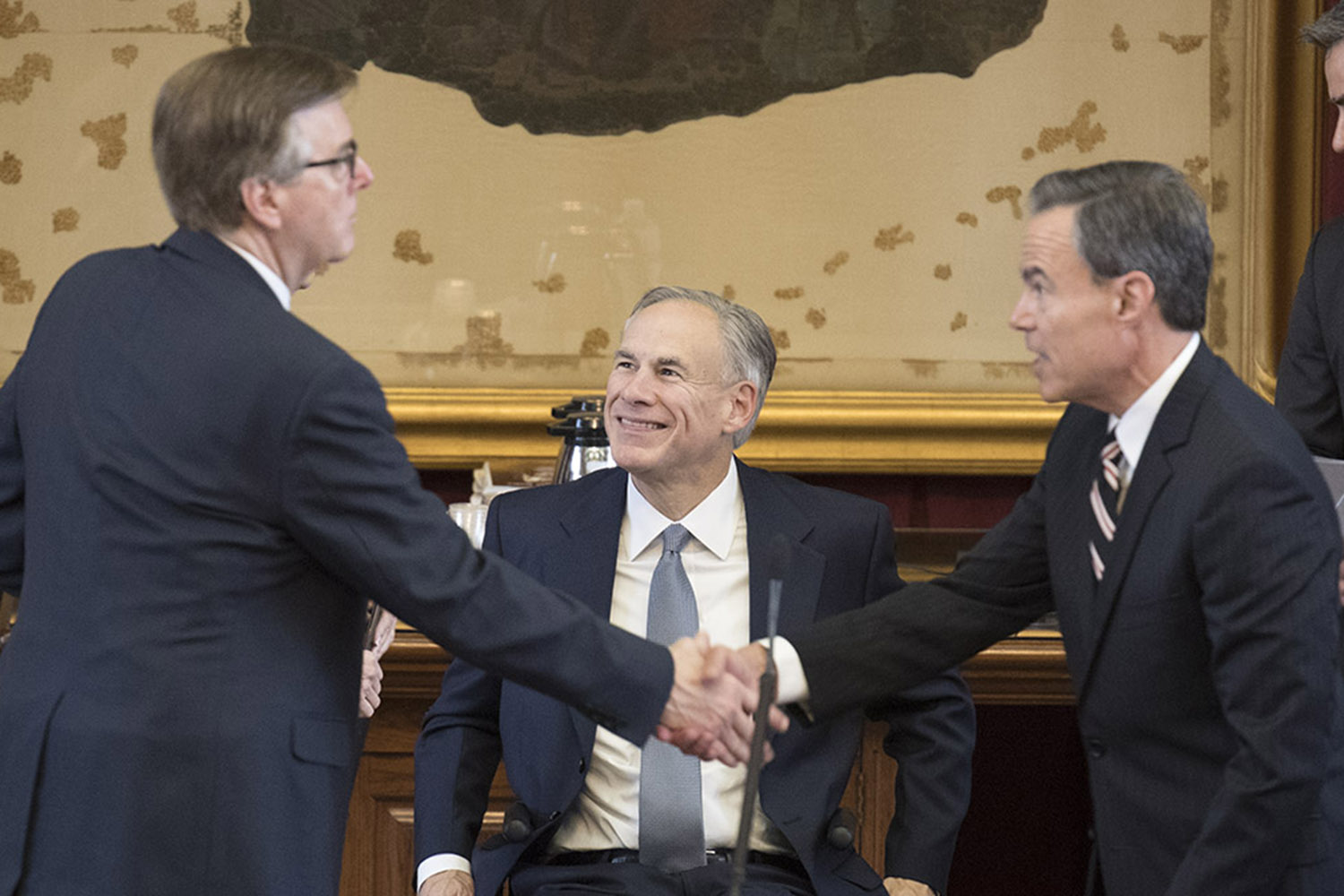 Patrick has positioned himself as a passionate firebrand for the Tea Party movement as Straus has remained an unmovable moderate Republican. Now, Abbott may have to choose sides. He's the only one who can call a special session — and he has sole say over what issues would be debated. It appeared Sunday that he may have to decide whether to back Patrick's push for more rounds on bathrooms and property taxes or to let Straus' defiance of the far-right push stand for another two years.
Record setting
Straus is already the longest-serving Republican House speaker. With five consecutive sessions under his belt, he's in a three-way tie with two Democrats for most terms leading the House. If he is elected speaker a sixth time for the 2019 session, he'll hold the record free and clear.
Disdain from within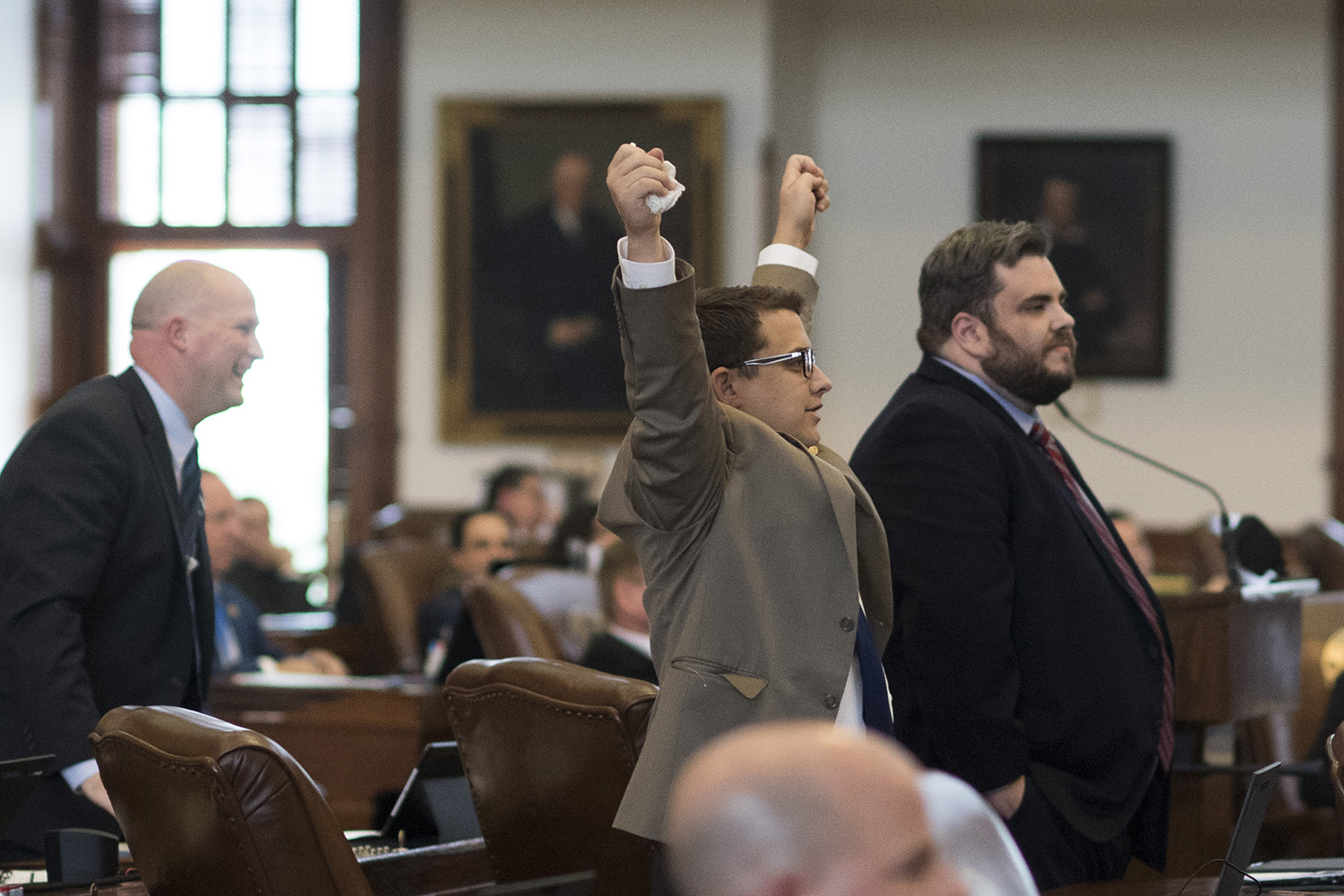 Even though Straus didn't have a challenger for the speakership this year, his leadership was publicly and passionately criticized from within his own chamber toward the end of the session. A newly organized, 12-member conservative bloc of House members calling themselves the Freedom Caucus killed more than 100 of their colleagues' bills in one day when tensions between far-right lawmakers and the chamber's moderate leadership boiled over. The "Mother's Day Massacre" of bills was in response to the bloc's complaints that Straus and other House leaders ignored their conservative legislative priorities and selectively enforced chamber rules.
First things first
The speaker presides over the lower chamber the way the lieutenant governor presides over the Senate. But their paths to the respective leadership posts are very different. The lieutenant governor is elected statewide by Texas voters. The speaker is elected by House members from within their own ranks. That means to secure another term as speaker, Straus will have to win back his San Antonio seat and again win the support of the lower chamber's membership.
Texans need truth. Help us report it.
Independent Texas reporting needs your support. The Texas Tribune delivers fact-based journalism for Texans, by Texans — and our community of members, the readers who donate, make our work possible. Help us bring you and millions of others in-depth news and information. Will you support our nonprofit newsroom with a donation of any amount?
Yes, I'll donate today
---
Information about the authors
Explore related story topics