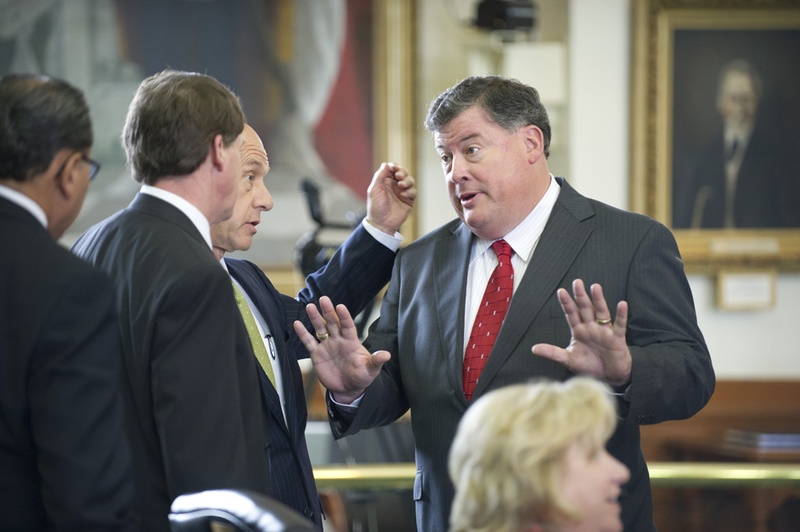 All but 10 percent of a nearly $1 billion state fund intended to assist the poor with utility payments would be rebated to electric customers under a measure that preliminarily passed the Texas Senate on Monday.
A resolution from state Sen. Tommy Williams, R-The Woodlands, would largely disburse about $730 million from an account established when the state deregulated the electric utility market in 1999. It passed 21 to 10 despite strong opposition from several Democrats.
"I don't think it's transparent or appropriate to continue to collect the money and have such a large fund balance that is never going to be spent," said Williams, the chairman of the upper chamber's finance committee.
Fed by a 65-cent per megawatt hour surcharge, the System Benefit Fund provides low-income households with discounts of 10 to 20 percent on their electric bills. Since eligibility for the program was curtailed several years ago, little of that money has gone toward its intended purpose, and now $851 million sits in that account, making it the largest of the almost 200 so-called dedicated revenue funds in the state.
The Texas Tribune thanks its sponsors. Become one.
Lawmakers have instead used the account and others like it to help balance the state budget by making state coffers appear more flush. It's a practice both Gov. Rick Perry and House Speaker Joe Straus have called on the Legislature to end during the 2013 session.
The best solution for the money accumulated in the System Benefit Fund, Williams said Monday, was to "give it back to the folks who paid for it." Under his measure, retail electric consumers in competitive markets including Houston, Dallas-Fort Worth and the Rio Grande Valley would get an estimated $120 refund per electric meter.
For Democrats — all of whom voted against the resolution except Sens. Juan "Chuy" Hinojosa of McAllen and John Whitmire of Houston — that proposal departed from the fund's purpose of helping low-income households.
Sen. Rodney Ellis, D-Houston, offered an unsuccessful amendment that would've given refunds only to poor customers, whom he said would get about $1,300 each.
"My preference would be for us to use this money for what it was intended for," he said.
Others expressed concern about the effects of drawing down the account.
The Texas Tribune thanks its sponsors. Become one.
"I am just saddened to know that we are going to put an end to a fund that we have been using very effectively to keep people cold in the summertime and warm in the winter," said Sen. Eddie Lucio Jr., D-Brownsville.
Sen. Wendy Davis, D-Fort Worth, questioned why a refund was being offered to "people who really don't need these resources." Lawmakers should limit the rebates to low-income customers, she said, so "they don't have to make the choice between their health and their ability to pay their utility bill."
Williams pointed out that the low income families the fund was intended to benefit would also get refunds — and that they would continue to get up to a 20 percent discount.
Both Whitmire and Hinojosa said they voted for legislation because they believed it was the most transparent use of the fund.
The House must still approve the measure after the Senate takes its final vote.
Texas Tribune donors or members may be quoted or mentioned in our stories, or may be the subject of them. For a complete list of contributors, click here.