Have questions about Texas politics? You've come to the right place.
Over the years, we've learned a lot from your smart questions — like how to navigate the Senate intent calendar, why the state's criminal code still bans "homosexual conduct" and if you're allowed to take a "ballot selfie" (spoiler alert — you're not). We've learned so much that we want to make it easier for you to ask us questions about state politics, policy and government.
Welcome to The Texas Tribune's "Texplainer" series, where we collect questions from readers like you. Check out our Texplainer archive for great stories inspired by our readers, and tell us what questions you have about Texas politics and policy by completing the brief form below. If you don't have a question, you can always vote on which questions you think we should answer next Here's how it works: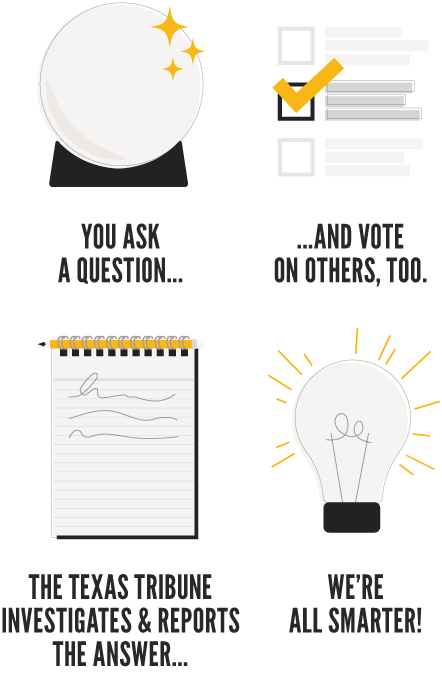 To get started, submit your Texplainer questions below or email them to texplainer@texastribune.org. Please note that questions may be edited for clarity or brevity.