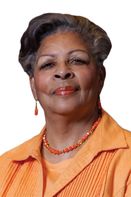 Industry

Lawyer
Education

B.S., Texas Southern University; M.Ed., Texas A&M University-Prairie View; J.D., Texas Southern University; L.L.M., University of Houston
Committees

Not yet assigned
Financial Statements
Sources of Income
Thomspon, an attorney and former educator, is the longest-serving woman, African-American and Democrat in the Texas House.
Property
Residence in Houston valued at $55,300

Owns half the interest in a vacant property in Houston valued at $34,683
Analysis
The Texas Tribune reported that Thompson receives more campaign funding from the adult entertainment industry than any other lawmaker, and has sought to rewrite a law strip clubs oppose that taxes them to fund sexual assault prevention and health insurance for the poor. Thompson said her version of the law had a better chance of standing up in court and would get money to the designated recipients more quickly.

The same story noted that, despite being heralded as consumer friendly and a supporter of the "little dogs," she has carried legislation that would make it easier for electric utilities to raise their rates without hearings. Thompson maintained the existing rate-case hearing system was unwieldy and that speeding it up actually curbed costs for consumers.

As the chairwoman of the powerful Local and Consent Calendars Committee, she has at times been accused of misusing her power to silence opposition to her own legislation. Thompson says she closely abides by the rules, and told the Tribune in 2011, "I don't strong-arm anybody. I've never threatened anybody with their legislation."

She has received hefty campaign contributions from the alcohol and gaming industries. In the last three sessions, she has personally authored 19 bills related to the alcohol industry and eight bills related to gaming. In the 2011 session, 17 percent of the bills she filed were related to alcohol or gaming.