The 2018 Texas Tribune Festival
Kavanaugh hearings, Michael Avenatti and more Texas Tribune Festival highlights
The three-day Texas Tribune Festival is officially over. Look back at some of the highlights here.
The 2018 Texas Tribune Festival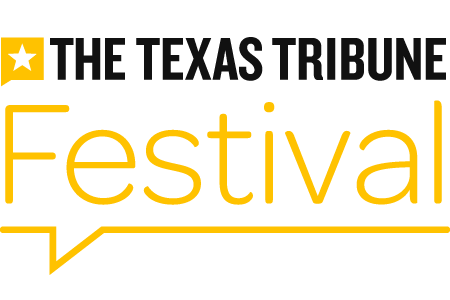 More than 300 leading figures in politics, public policy and journalism are joining thousands of Texans at The 2018 Texas Tribune Festival to discuss big-picture solutions to pressing policy issues.
More in this series
Over 300 speakers — and thousands of attendees — descended on downtown Austin for the three-day Texas Tribune Festival examining politics and policy issues facing Texas and the United States.
The unavoidable focus of the weekend was Supreme Court nominee Brett Kavanaugh, as panelists weighed in on his and Christine Blasey Ford's emotional testimonies before the Senate Judiciary Committee this week.
Sen. Amy Klobuchar, who sparred with him during the hearing, and Michael Avenatti, the outspoken lawyer representing another one of Kavanaugh's accusers, drew big crowds and big reactions as they expressed their concerns over the nomination process.
But panels at the eighth annual festival also addressed a wide range of policy topics, from immigration and the border to healthcare and education.
A closing keynote interview with U.S. Senate candidate Beto O'Rourke — plus interviews with political leaders like Nancy Pelosi and Eric Holder — meant there was plenty of political fodder for looking ahead to the 2018 and 2020 elections.
See highlights from the three-day festival below, and go here to watch livestreams of some of the weekend's most noteworthy conversations.
Saturday: Beto O'Rourke term limits himself if he wins
Keynote speaker Beto O'Rourke, the Democratic congressman from El Paso challenging U.S. Sen. Ted Cruz for Senate, reiterated to Texas Tribune CEO Evan Smith that he won't be running for president in 2020 if he defeats Cruz this year. And he made another promise: He won't serve more than two terms in the U.S. Senate.
O'Rourke made a similar promise when he ran for his current House seat, saying he'd serve a maximum of four terms in the lower chamber.
"Of a state of 28 million people, surely someone out there is going to do just as good — if I am honest, more likely a better job — and they are going to bring their perspective, their background, their life experience to bear on the opportunities and the problems in this country," he said.
O'Rourke was also asked to disclose how much money his campaign had raised in the third quarter of 2018, which ends today. Smith noted that Cruz predicted at a rally on Saturday that O'Rourke had raised $30 million.
O'Rourke's response was coy: "It'll be a lot."
Smith also pressed for more details on O'Rourke's 1998 DWI arrest, an incident that O'Rourke has apologized for and that came up in the first debate with Cruz. A police report from the arrest that cited an unnamed witness and offered no more details said that O'Rourke tried to flee the scene. But O'Rourke denied that on Saturday, saying the report is wrong.
"I did not flee," he said.
O'Rourke said he reached out to the person who was in the car with him — someone who he hadn't spoken with for 15 years. That person confirmed that they didn't try to flee, and that "she was unsure where we would have gone."
After family separation, looking ahead on immigration policy
In the wake of a zero-tolerance immigration policy that made national headlines, several panels analyzed the crisis on the border and how it might shape elections and legislation in the months to come.
Juan Sanchez, CEO of Southwest Key — which operates shelters for unaccompanied migrants — went on the defensive, calling family separation a "terrible policy."
At a separate discussion on that policy, panelists noted that over 400 children still remain separated from their families.
"It gets back to the issue of accountability," said Ali Noorani, executive director of the National Immigration Forum. "When you have an agency that's been given hundreds of billions of dollars, the Department of Homeland Security needs a much higher level of accountability."
All four panelists, including U.S. Representative Filemon Vela, D-Brownsville, agreed that the fundamental focus moving forward should be on immigration reform. But that requires bipartisanship, a challenging feat in the current political climate.
"There's a better chance of the Dallas Cowboys winning the Super Bowl," Vela said. "Maybe we have a chance to get something done, but it's hard to say."
U.S. Reps. Will Hurd and Pete Aguilar were more optimistic at another panel Saturday afternoon, which asked: Will Congress ever come together on immigration?
Will 2018 — or 2020 — be the "year of the woman"?
Cecile Richards, the former head of Planned Parenthood, noted the similarities between this year and 1992, which was dubbed the "year of the woman" thanks to the record number of women elected to Congress.
She pointed out that Democrats still have work to do in formalizing their commitment to gender parity in the highest ranks of elected office.
"There are 80 women of color running for Congress this year — that is a record," Richard said. "And it didn't happen because a political party said we're going to completely change what we're doing. These are women, in large part, who are doing it on their own or who are challenging incumbents or who are challenging the system."
While her life after Planned Parenthood will be devoted to helping other women get elected, Richards also left the door open to running for office herself.
Richards wasn't the only festival panelist to get the are-you-running-or-not question.
Former San Antonio Mayor Julián Castro said he hasn't eliminated himself as a 2020 presidential hopeful — and if he does run, he'd consider putting a woman on his ticket.
"I believe you are going to have either a female nominee for president, or for vice president," he said. "The next candidate will be young, fresh and different."
And even on the right, conservative blogger Allie Stuckey hinted that a female Democratic nominee in 2020 — such as Sen. Kamala Harris, D-Calif. — could be equally effective.
"I think she's everything that Trump isn't, to a lot of people," Stuckey said during a panel featuring television pundits. "Not a fresh face, but probably effective."
Congressmen, mass shooting survivors talk gun violence solutions
On Saturday, four survivors of mass shootings in America discussed gun laws. The two Texans on the panel — Sutherland Springs pastor Frank Pomeroy and Suzanna Gratia Hupp, whose survival of a 1991 shooting at a Luby's restaurant in Killeen inspired her to join the Texas Legislature to fight for a concealed carry law — had similar views.
"As far as the political actions taking place [after the shooting], it was more along the lines of defending what was already there," said Pomeroy, who lost 26 members of his congregation at First Baptist Church — including his 14-year-old daughter — when a shooter fired upon his church last November. "We didn't find anyone who wanted to pursue limiting the Second Amendment."
Hupp said the law at the time forced her to leave her handgun in her car on the day a man executed people in the Luby's. She was furious.
"We were like fish in a barrel, and I can't get across to you how incredibly frustrating that is," said the former Republican state representative.
Meanwhile, Chris Grady, a recent high school graduate who survived the Parkland, Florida high school shooting this year, has pushed for red-flag laws that keep guns out of the hands of those deemed a threat. He called Saturday for government research on the causes of gun violence. And Nicole Hockley, who started an advocacy and educational organization after the death of her six-year-old son, Dylan, in the Sandy Hook Elementary School shooting, said she aims to be part of a transformation on gun violence that came after her tragedy.
Both encouraged people to get involved and get out and vote — especially young people — if they want to make change.
"When I hear someone say, 'That's just the cost of living in the USA,' how can you say that to someone who has lost a child?" Hockley said. "People talk about extreme on this side, extreme on the other side, I could care less. It's the apathy in the middle that is the problem."
Later in the day, two congressmen representing Parkland and Santa Fe clashed over how to implement gun control policy.
Downloading Kavanaugh
U.S. Sen. Jeff Flake, the Arizona Republican who made national news Saturday by brokering an agreement for an FBI investigation into Supreme Court nominee Brett Kavanaugh, canceled his appearance at the festival because of the ongoing nomination process. In his slot, a collection of commentators discussed the sexual assault allegations against Kavanaugh and what the FBI investigation could mean for his nomination.
"Thank God for Jeff Flake," said Mark McKinnon, co-host of The Circus. He said he'd been wondering since the beginning of this why no investigation was being ordered. McKinnon, who worked with Kavanaugh in the George W. Bush White House, said he "had on very good information" that Kavanaugh wanted an FBI investigation from the outset but that the White House killed it.
"Jeff Flake is not a liberal and he wants to be for this guy," said John Heilemann, host of The Circus and an analyst for NBC. "But he also doesn't want to be on the wrong side of history."
Two days after Christine Blasey Ford told the Senate Judiciary Committee that Kavanaugh had sexually assaulted her while both were in high school — and Kavanaugh steadfastly defended himself to the same committee — most of the panelists either implied or said outright they were on Ford's side.
"It's not like you get eight lies and the ninth lie takes you out," Steve Schmidt, a Republican operative and pundit, said of Kavanaugh. "You lie one time and you don't get to be on the Supreme Court. Period."
"That's why you need an FBI investigation," McKinnon said.
Mieke Eoyang, a vice president at the think tank Third Way and a former congressional chief of staff, said she believes the people "who say that the man they knew could never have done this. But I also believe that the man who showed up at this hearing could have done this."
The big question now is whether the investigation will keep Kavanaugh from the Supreme Court. Schmidt said that Democrats are "trying to rob a train, and in order to do so, they have to derail it. They've derailed this." If Kavanaugh's nomination doesn't go through, he added, "There's not enough time on the calendar to do a Supreme Court nomination in a lame-duck session."
Sen. Amy Klobuchar "stunned" by Kavanaugh hearing
Two days after a highly contentious, highly emotional hearing over Judge Brett Kavanaugh's nomination to the U.S. Supreme Court, U.S. Sen. Amy Klobuchar, D-Minnesota, said she remains shocked at the nominee's conduct — and Republican efforts to push through his nomination.
"I really was stunned by what happened that afternoon — by his demeanor, by my colleagues over there pounding their chests," Klobuchar said Saturday in an interview with Abby Livingston, the Tribune's D.C. bureau chief. "This is not the person for the Supreme Court."
Despite Kavanaugh's apology to the Minnesota senator — who had perhaps the most combative exchange with him — Klobuchar said she was concerned about what she called a tainted confirmation process.
Read more from the Tribune's Emma Platoff here.
Pelosi wants Democrats to focus on health care, not abolishing ICE
House Minority Leader Nancy Pelosi is hoping six Texas Democrats will turn red U.S. House seats blue in November — and she wants them to focus on improving people's health care and helping working-class families in order to make a "blue wave" a reality in November.
In a one-on-one interview with Alex Wagner, co-host of Showtime's "The Circus," Pelosi said she's counseled Democratic candidates not to waste energy on issues such as possibly impeaching President Donald Trump — instead she advises them to focus on issues of personal importance to voters.
"I just say to the candidates, [Republicans] would like to think that we're out there going for impeachment, shutting down ICE, all kinds of things, and that serves the president's purpose," she said.
Read more from the Tribune's Edgar Walters here.
Friday: It's all Kavanaugh, all day
As the U.S. Senate Judiciary Committee advanced the Supreme Court nomination of Brett Kavanaugh in Washington, talk of the nominee dominated panels at TribFest on Friday.
A panel on gender and leadership analyzed Wednesday's testimony before the committee from Christine Blasey Ford, who has accused Kavanaugh of sexually assaulting her in high school. Interviews on the law got into the procedural complexities of U.S. Sen. Jeff Flake's call to hold an FBI investigation into those allegations. Even conversations on foreign affairs were not immune — one panelist said everyone at the United Nations General Assembly couldn't stop talking about Kavanaugh.
In a discussion on the legacy of President George W. Bush, where Kavanaugh served as White House staff secretary, his former colleagues staunchly defended the nominee, fresh off a fiery testimony before the Senate Judiciary Committee.
Former U.S. Attorney General Eric Holder hailed the recently ordered FBI investigation into allegations against Kavanaugh as overdue, describing the Judiciary Committee's delay in asking the FBI to examine Ford's allegations as "unconscionable."
As the hearing went on in Washington, U.S. Sen. Jeff Merkley, D-Ore., was vocal about his opposition to the way Senate Republicans have handled Supreme Court nominee Brett Kavanaugh's confirmation.
"They literally set it up as a he said, she said," Merkley said. "It is a shameful moment that 11 Republicans refuse to push the president to open an investigation."
Pundits and politicos on the right and left said the clash in Washington would fuel greater division among the American electorate.
At "Making Mr. Right," a panel on the future of conservatism, conservative commentator Bill Kristol predicted the Kavanaugh hearings would pull Republican voters to the polls in droves. "This brings out the worst in everyone," he said. "People genuinely feel their person has been mistreated."
Former state Sen. Wendy Davis said that she now feels "more committed" than ever before to check "white male privilege."
"If they ignore us, they will be held accountable," she said.
Texas Supreme Court Justice Eva Guzman said she cried during testimony Thursday by both Blasey Ford and Kavanaugh. "America needs to go back to a place of civility, where we can disagree but not be hostile about it," she said. "Disagreement is needed for democracy."
Avenatti talks Brett Kavanaugh, 2020 run
The outspoken lawyer at the center of so much of the day's news has remained in the orbit of the Kavanaugh drama.
And he didn't mince words: The Supreme Court nominee is "completely full of shit," Michael Avenatti said Friday. "There is no question in my view that he is lying."
Avenatti is representing Kavanaugh accuser Julie Swetnick, as well as porn star Stormy Daniels in a lawsuit against President Donald Trump.
During an interview with John Heilemann, Avenatti said Kavanaugh was "over-the-top aggressive" during the hearing. He compared the event to Justice Clarence Thomas' 1991 hearing, saying that Kavanaugh didn't get "any worse treatment."
Watch a livestream and read more from the Tribune's Katie Lundstrom here.
NYC Mayor de Blasio talks "progressive vision" for his city, the country
Amid persistent rumors of his presidential aspirations, New York City Mayor Bill de Blasio said he came to Austin to share the "progressive vision" he's implementing in the country's largest metropolis.
In a conversation with Brian Rosenthal of The New York Times, de Blasio touted some of those efforts — such as universal pre-K, neighborhood policing and affordable housing — while defending his hesitations around some ideas like marijuana legalization.
"This is what the future should look like, not only in cities around America, but in all parts across America," de Blasio said. "We need to talk about what can happen on the ground all over this country."
Read more from the Tribune's Teo Armus here.
Thursday: Kerry says voting can correct divisive politics
At the festival's opening keynote on Thursday night, former Secretary of State John Kerry exhorted U.S. citizens to patch up their ailing democracy. In a wide-ranging conversation with Tribune CEO Evan Smith, he lamented a system of divisive partisan politics while launching a series of jabs at President Donald Trump.
"We have the greatest course-correction moment we've had in years available to us in about 40 days," Kerry said Thursday evening during the opening keynote of the Texas Tribune Festival in Austin.
And he nodded to one of the most-watched races in that midterm: Texas' U.S. Senate race. "And there's a guy running whose name begins with a 'B.'"
Watch a livestream and read more from the Tribune's Emma Platoff here.
Teo Armus, Jolie McCullough, Shannon Najmabadi, Ross Ramsey, Alexa Ura, Allyson Waller and Hannah Wiley contributed to this report.
Quality journalism doesn't come free
Perhaps it goes without saying — but producing quality journalism isn't cheap. At a time when newsroom resources and revenue across the country are declining, The Texas Tribune remains committed to sustaining our mission: creating a more engaged and informed Texas with every story we cover, every event we convene and every newsletter we send. As a nonprofit newsroom, we rely on members to help keep our stories free and our events open to the public. Do you value our journalism? Show us with your support.
Yes, I'll donate today