The 2018 Texas Tribune Festival
Nancy Pelosi: Democrats should focus on health care, working families — not abolishing ICE
The House minority leader also said U.S. Supreme Court nominee Brett Kavanaugh lacked the "temperament" for a seat on the nation's highest court.
The 2018 Texas Tribune Festival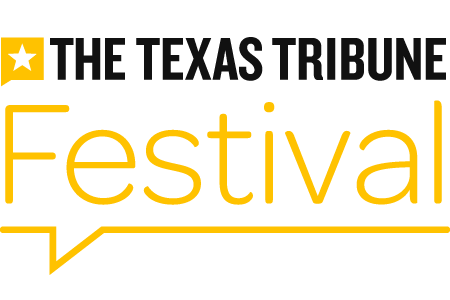 More than 300 leading figures in politics, public policy and journalism are joining thousands of Texans at The 2018 Texas Tribune Festival to discuss big-picture solutions to pressing policy issues.
More in this series
House Minority Leader Nancy Pelosi is hoping six Texas Democrats will turn red U.S. House seats blue in November; wants Democratic candidates to focus on improving people's health care rather than abolishing U.S. Immigration and Customs Enforcement; and thinks U.S. Supreme Court nominee Brett Kavanaugh lacks the "temperament" for the job.
"It's not time, shall we say, for a hysterical, biased person to go to the court and expect us to say, 'Isn't that wonderful,'" Pelosi told Alex Wagner, co-host of Showtime's "The Circus" in an interview at the Texas Tribune Festival in Austin Saturday morning.
Pelosi said that Democrats were focusing their campaign messages around affordable health care and helping working-class families in order to make a "blue wave" a reality in November. Pelosi said she's counseled Democratic candidates not to waste energy on issues such as possibly impeaching President Donald Trump — instead she advises them to focus on issues of personal importance to voters.
"I just say to the candidates, [Republicans] would like to think that we're out there going for impeachment, shutting down ICE, all kinds of things, and that serves the president's purpose."
But the real advice Pelosi has given Democratic candidates? "Do whatever you need to win — just win, baby," she said.
A 15-year leader of the House Democratic Caucus, Pelosi faces unrest from within her own party as the November midterm election looms. In congressional races around the country, Democrats have distanced themselves from the veteran leader as Republican campaigns run ads trying to tie them to Pelosi — who they have branded as a radical liberal and coastal elite.
"Let them do whatever they want," Pelosi told The New York Times last month. "We have to win the election."
Texans in Congress have been split on Pelosi's leadership as dissent has grown within the Democratic caucus. In 2016, U.S. Rep. Beto O'Rourke, now running for the U.S. Senate, publicly backed Pelosi's leadership rival, U.S. Rep. Tim Ryan of Ohio.
Pelosi, an effective fundraiser for Democratic hopefuls, nonetheless offered praise for O'Rourke in his bid against Cruz.
"He has the brilliance, he has the values, he has the stamina to represent a state as big as Texas in a way that is respectful of other opinions," she said Saturday. "His election will be transformative not only for Texas but for the country."
Should Democrats win back a majority in the House, Pelosi has said she would seek another term as Speaker. But in recent public statements, she has acknowledged an eventual end to her leadership role.
Asked about possible fractures in the Democratic base and candidates moving farther to the left, Pelosi downplayed concerns that Democrats could work as a united party. "People are Democrats for a reason," she said, with their uniting ideology being the "economic stability of America's working families."
Texans need truth. Help us report it.
Our Fall Member Drive is underway, and we need your support. The Texas Tribune is a critical source of truth and information for Texans across the state and beyond — and our community of members, the readers who donate, make our work possible. Will you join as a member with a tax-deductible donation of any amount?
Yes, I'll donate today
---
Information about the authors
Explore related story topics