2017 Year in Review
In Texas politics, 2017 began with "bathroom bill" fight, ended with wave of retirements
After the national spotlight shined bright on Texas politics last year — with a wild presidential race that drew in the state and its leaders — 2017 brought a focus much closer to home.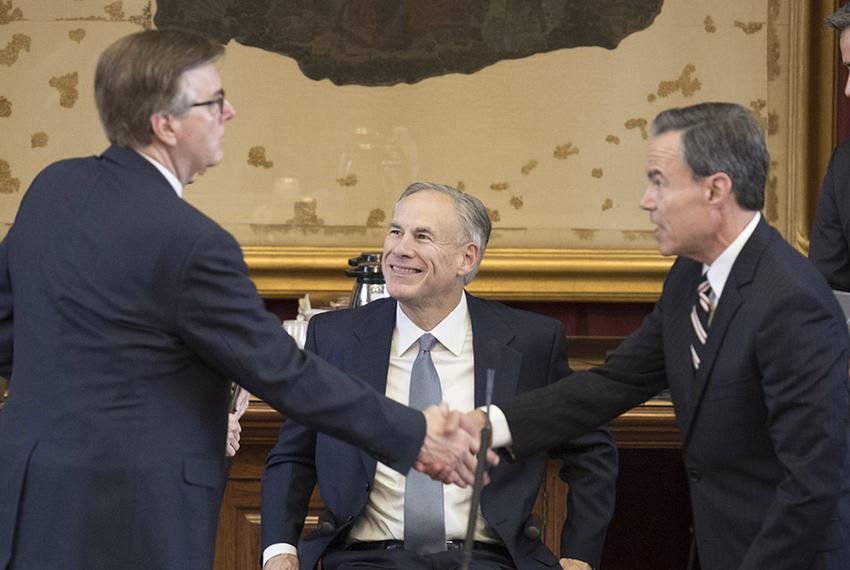 2017 Year in Review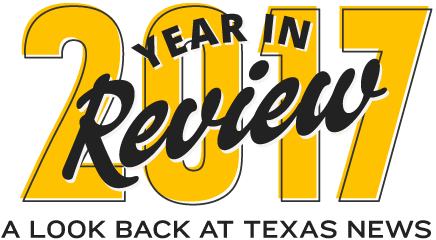 A lively legislative session — and a special session — that featured fights over bathrooms. Legal battles over abortion, immigration policy and political maps. A devastating hurricane. 2017 was filled with nonstop news in Texas. Here are the highlights.
More in this series
After the national spotlight shined bright on Texas politics last year — with a wild presidential race that drew in the state and its leaders — 2017 brought a focus much closer to home.
An action-packed legislative session gave way to an even more action-packed special session, all before House Speaker Joe Straus stunned the state with his decision to retire. By the end of the year, Texas politicos weren't just reeling from Straus' announcement but also a last-minute string of congressional retirements that promise to reshape the state's political landscape for decades to come.
Here are five stories that shaped Texas politics in 2017:
Straus calls its quits — to the shock of many
House Speaker Joe Straus, R-San Antonio, shocked the Texas political world in October when he announced that he will not seek re-election, giving up the gavel after a record-tying five terms. For months, Straus had insisted that he planned to run again for speaker in 2019. His reversal seemed to surprise even his closest allies.
Straus' retirement paves the way for a crowded, chaotic speaker's race ahead of the 2019 session. State Rep. Phil King, R-Weatherford, had already been running for the job before Straus dropped the bombshell, and state Rep. John Zerwas, R-Richmond, jumped into the race within hours of Straus' announcement. At least several others are expected to get in the contest in the coming months.
Straus' absence won't be the only new development in speaker politics leading up to the next session. House Republicans agreed in December to nominate a speaker candidate in caucus before the 2019 meeting, a move meant to reduce the influence of Democrats — whose support Straus had counted on during his five terms behind the gavel.
Dominoes fall with high tally of open seats
An unusually high number of Texas congressmen — eight — decided in 2017 not to seek re-election, setting off open races to replace them next year. It has been more than a decade since the delegation has seen such turnover.
Of the eight open seats, six are currently held by Republicans and two by Democrats. None of the eight is expected to change party control, though the 21st District — where U.S. Rep. Lamar Smith, R-San Antonio, is not running for re-election – has drawn interest from national Democrats, who added it to their target list after Smith announced his retirement.
The congressional turnover will have an impact in Austin as well. Three Republican state representatives — Lance Gooden of Terrell, Jason Isaac of Dripping Springs and Kevin Roberts of Houston — are giving up their Texas House seats to run for open congressional seats. State Sen. Sylvia Garcia, D-Houston, is not up for re-election next year but is also vying for an open U.S. House seat.
Abbott calls extra-special special session
After the regular legislative session ended in May without the passage of critical "sunset" legislation, a special session seemed like a real possibility. But few expected what came next: Gov. Greg Abbott not only called an overtime round to approve the sunset bills but also unveiled an ambitious 20-item agenda full of conservative priorities.
Ultimately, about half of Abbott's agenda made it through the Legislature, with most of the resistance coming from the House. A "bathroom bill" did not pass — it got jammed up in the lower chamber like it did during the regular session — and neither did property tax reform, Abbott's top priority.
From the outset of the special session, Abbott had promised to keep a list of lawmakers who were supportive — and not supportive — of his agenda. That score-settling now appears to be playing out in Abbott's endorsements in the 2018 House primaries, which have included a nod to a primary challenger to state Rep. Sarah Davis, R-West University Place.
Bathrooms and business
There was perhaps no proposal at the Capitol this year that garnered more attention — and controversy — than legislation to regulate which restrooms transgender Texans can use. Championed by Lt. Gov. Dan Patrick, it remained front and center from the opening of the regular session in January to the closing of the special session in August.
Politically, it found the state's three top leaders in distinctly different corners: Patrick enthusiastically pushing the proposal, to the delight of social conservatives; Straus fighting it every step of the way amid fierce opposition from the business community; and Abbott caught in the middle, initially reluctant to pick sides. He ultimately did, though — aligning with Patrick in the second half of the regular session and making it one of the 20 items on his special session call.
While such legislation never made it to the governor's desk, it promises to factor into Texas politics for months — maybe years — to come. At the end of the special session, Patrick said lawmakers should be asked about the issue in the 2018 primaries, and Straus has warned the business community against disengaging ahead of another session where it could make a comeback."
"Sanctuary cities" ban
With Abbott aggressively promoting the proposal and newly elected President Donald Trump championing it at the national level, it seemed inevitable that this was the year the Legislature would pass a ban on "sanctuary cities." And it did — but not without multiple waves of political drama throughout the year.
There was the successful "Schaefer amendment" in the House, which brought Senate Bill 4 more in line with conservatives' preferred version but divided some Republicans and drew emotional opposition from Democrats. There was the scuffle on the House floor on the last day of the regular session, sparked by a Republican lawmaker's objections to SB 4 protests in the gallery. And then there was Abbott's decision to unexpectedly sign the bill into law on a Sunday evening on Facebook Live, which drew howls from critics.
The legislation will likely remain in the spotlight in 2018. It's currently the subject of a lawsuit from a number of Texas' biggest cities and counties.
Readers like you make our journalism possible.
Our Fall Member Drive is underway, and we need your support. With midterm elections less than two months away, our reporting will be a critical source of truth and information for Texans across the state and beyond. If you value our work, donate to support us today so our newsroom can be there for you in 2023 — and for whatever else this year brings.
Give now