In Harvey's Wake
Here's how much rain Harvey has dropped on Texas
Harvey dropped more than 50 inches of rain on parts of Southeast Texas in less than a week.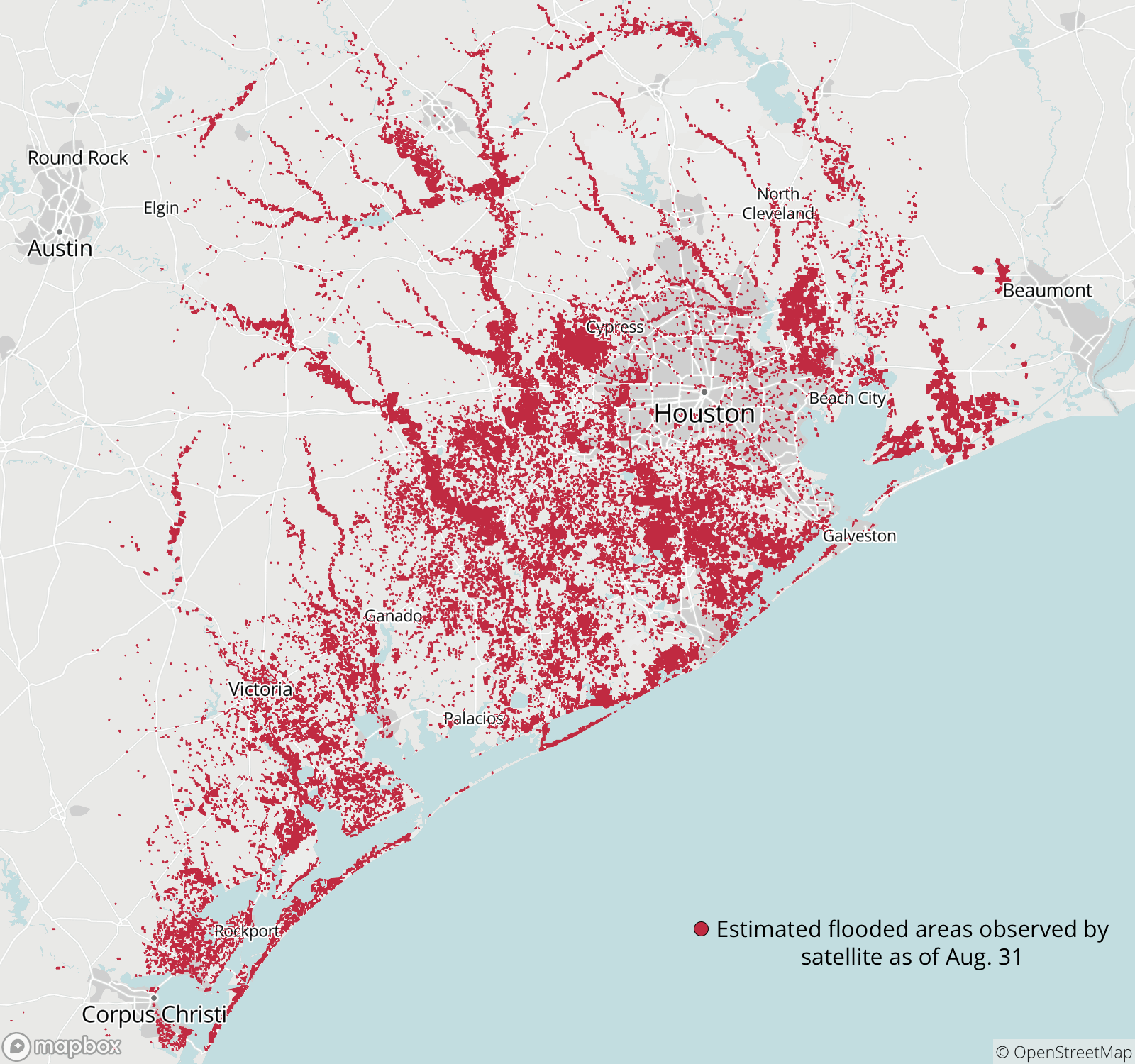 This public-service journalism is made possible by readers like you.
Texas Tribune members invest in our nonprofit newsroom because they believe credible, nonpartisan reporting makes for a better, smarter Texas. This Fall Member Drive, help us rally 500 new members so we can keep providing Texans with the essential information they need.
Donate now