Hey, Texplainer: What will the special session cost taxpayers?
The special session starting Tuesday is expected to be the costliest to date. But as government spending goes, a special session is actually pretty cheap.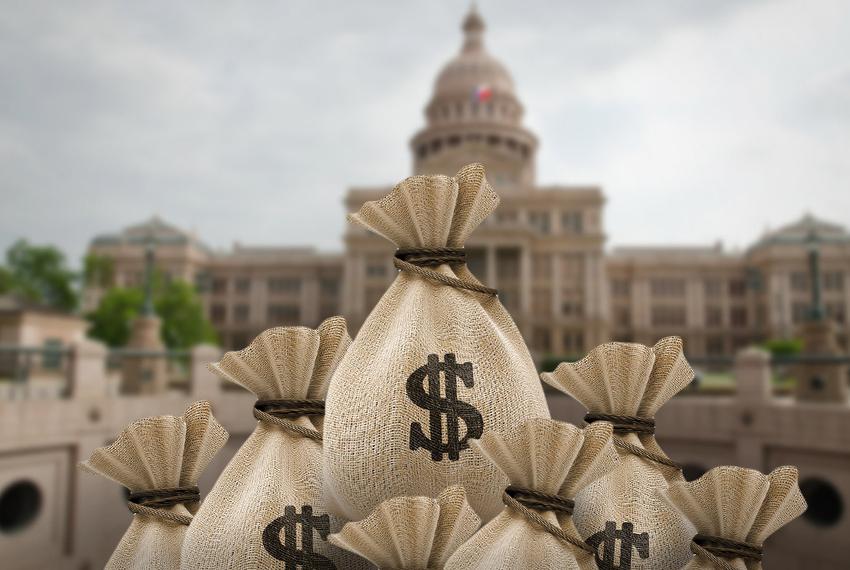 Texplainer

Welcome to The Texas Tribune's "Texplainer" series, where we answer questions from readers like you.
More in this series
Today's Texplainer is inspired by a question from Texas Tribune reader Nathan Kennedy.
Hey, Texplainer: What is the cost to the Texas taxpayers and the state for the special session? What is the breakdown of the cost?
As government programs go, a 30-day special session is pretty cheap — a cool $1 million.
Paying lawmakers is the largest expense: In addition to their annual salary of $7,200, they currently earn $190 per day in what's called a "per diem" — meant to cover their expenses in Austin.
That per diem pay has varied over the years; it's capped by IRS allowances and set by the Texas Ethics Commission, the agency that also regulates the behavior of campaigns, candidates and public officials.
In 2009, legislators' per diem was $139. It jumped to $168 in 2010, then back down to $150 from 2011 to 2014.

Loading…
In February 2015, the commission approved a $40 increase, amounting to a $5,600 increase in lawmaker pay over the course of the 140-day regular session.
With 181 Texas legislators, plus the lieutenant governor, taxpayers will be spending $34,580 per day for their per diems, so the special session could cost a grand total of $1,037,400 if lawmakers meet for the full 30 days. This excludes overhead costs such as printing and utilities; a spokesperson for the Legislative Budget Board said there are no current estimates for those.
That's a tiny fraction of overall state spending. The two-year state budget lawmakers just approved is $217 billion.
Lawmakers get paid the per diem for the duration of the special session regardless of whether they're at the Capitol every day, according to Patsy Spaw, the secretary of the Senate. However, there have been instances — such as in 2003 when most Democratic state senators fled to New Mexico ahead of the special session — where lawmakers have declined their daily pay.
"They get it even if we don't meet on a Saturday or Sunday because, theoretically, that is to pay for their lodging," Spaw said.
The last special session was in 2013, but with the per diem set higher than ever before, the special session that begins Tuesday is expected to be the costliest one in decades.
Loading…
To pay for the special session, lawmakers will pull from the 2016-17 budget. If they come up short, they can cover those expenses in a supplemental budget during the 86th legislative session in 2019.
When announcing the special session, Gov. Greg Abbott said he intended to make the 30 days worthwhile for Texas taxpayers, laying out an ambitious 20-item agenda for lawmakers.

"Because of [legislators'] inability or refusal to pass a simple law that would prevent the medical profession from shutting down, I'm announcing a special session to complete that unfinished business," Abbott said when he announced his plans for the special session. "But if I'm going to ask taxpayers to foot the bill for a special session, I intend to make it count."
According to Spaw, lawmakers typically don't hire new people outside of their full-time, year-round staff during the special session — which helps keep costs down.
"Twenty items is a lot, but there are thousands during the regular session," Spaw said. "Lawmakers' full-time staff is certainly sufficient to handle the limited number of items in a special session."
And while $1 million may seem like a lot, it could've cost even more.
In October 2016 there was a proposal to increase the per diem rate to $217. The commission rejected it.
The bottom line: The special session starting Tuesday could cost more than the past five special sessions, assuming that it runs the full 30 days. But the $1 million price tag is a tiny sliver of a state budget that tops $200 billion.
Support public-service journalism that's always free to read.
It's been a busy year. Through it all, The Texas Tribune's journalists have not missed a beat. And with redistricting starting in earnest next week and the 2022 elections on the horizon, we know our journalism will continue to be fundamental for Texans everywhere. Support our work today so we can be there for you in 2022 and for whatever else 2021 might throw at us.
Yes, I'll donate today