Gov. Abbott: I'm keeping a list of lawmakers who oppose me during special session
Gov. Greg Abbott says he's going to keep a list of lawmakers who oppose his agenda during the special legislative session, and that property tax reform is his top priority.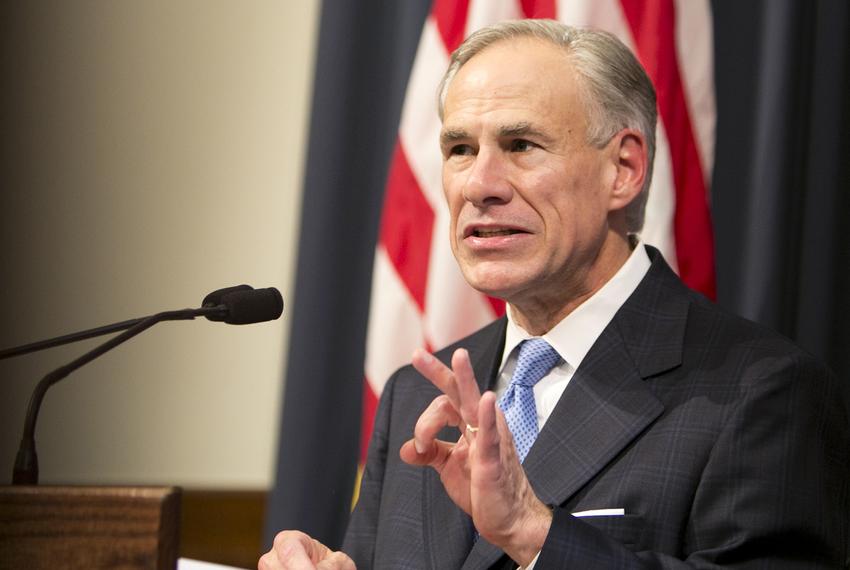 Editor's note: This story has been updated throughout
Gov. Greg Abbott said that he would publicly call out lawmakers who didn't support his 20-item legislative agenda while Lt. Gov. Dan Patrick came out swinging against House leadership during Monday appearances on the eve of Texas' special legislative session.
Abbott said he would aggressively hold lawmakers accountable for their positions on his legislative agenda and encouraged others to do the same.
"I'm going to be establishing a list," he said in remarks before the Texas Public Policy Foundation, a conservative think tank. "We all need to establish lists that we publish on a daily basis to call people out — who is for this, who is against this, who has not taken a position yet. No one gets to hide."
The governor was forced to call the session after lawmakers jeopardized a handful of state agencies, including the Texas Medical Board, when legislation reauthorizing them fell victim to a standoff between the House and Senate over a bill that would regulate bathroom use in public buildings for transgender people.
Along with the "bathroom bill," Abbott put 19 additional topics on lawmakers' plate, including teacher pay, limits on property tax increases not approved by voters, private school vouchers for special needs students and limits on municipal annexations.
Abbott said that while all were important, he considered addressing property taxes the "number one issue" of the special session.
"We are hearing stories about people who are being taxed out of their homes because of rising property taxes," he said. "You don't really own your home, it seems like, it's the appraisers. That must stop."
Leading up to the special session, Abbott has urged lawmakers to go "20 for 20" and pass all of his priorities. Patrick has declared his support for the governor's full agenda, saying last week that "his agenda is my agenda is the people's agenda."
The governor faces more challenges in the House, where Speaker Joe Straus has made clear he opposes the legislation restricting public bathroom use for transgender Texans.
In a speech following Abbott, Patrick spent most of his remarks detailing the education plan he unveiled at a press conference last week, but he worked in plenty of jabs at Straus, again making an unfounded accusation that the speaker was behind a push for a statewide income tax. (In response, a spokesman for Straus issued a statement saying the speaker "doesn't support a state income tax because it would be bad for Texas and harm our economy, just like the bathroom bill.")
Patrick promised to be the governor's "wingman," repeatedly casting Straus as the enemy of Abbott's priorities and saying he would not "sit back" while Straus derailed their conservative agenda.
"Gov. Abbott and I don't want Texas to become Illinois or California," he said. "Now the speaker? Nice guy. But he's opposite on the issues."
Straus has faced fierce criticism from a 12-member bloc of conservative House members organized as the Freedom Caucus. That group in May killed more than 100 bills because, they said, Straus and other House leaders routinely obstruct their anti-abortion, 2nd Amendment and property rights bills. State Rep. Eric Johnson, D-Dallas, accused Abbott and Patrick of trying to topple Straus, who gained and has maintained the speakership with support from Democrats and moderate Republicans.
He blasted the governor's vow to keep a list of where lawmakers stand on the issues they will tackle in the special session, saying Abbott and Patrick are using the next 30 days to stir up Republican voters likely to cast ballots in March's primary elections.
"They win if they win and they win if they lose," Johnson said. "Taxpayers are paying $1 million for the best 30-day political commercial ever filmed."
Abbott also weighed in on school finance reform during his remarks, touting his plan to create a commission to study the topic.
Straus has said a school finance reform study is too little, too late.
Abbott cast doubt that there would be "some genius moment in the course of the next 30 days where some brilliant legislator is going to come up with the silver bullet" to solve the persistent problem that has led multiple judges to declare the state's system unconstitutional.
"If it has been studied aplenty that means someone would have come up with a solution," said Abbott, responding to the criticism that the time had come for action rather than further studies on school finance. "No one has been able to galvanize behind the studies that have been done so far, so I submit to you that the studies that have been done so far have been inadequate."
Disclosure: The Texas Public Policy Foundation has been a financial supporter of The Texas Tribune. A complete list of Tribune donors and sponsors can be viewed here.
Texans need truth. Help us report it.
Our Fall Member Drive is underway, and we need your support. The Texas Tribune is a critical source of truth and information for Texans across the state and beyond — and our community of members, the readers who donate, make our work possible. Will you join as a member with a tax-deductible donation of any amount?
Yes, I'll donate today
---
Information about the authors
Explore related story topics