Reaching across the aisle, legislators target voter fraud at nursing homes
In a rare twist, Republicans and Democrats are jointly pushing an effort to crack down on voter fraud. The measure targets ballots cast at nursing homes, and it could make it easier for older Texans to vote.
Here's something folks rarely see in Austin, or other statehouses, in these politically prickly times: a bipartisan effort to crack down on voter fraud.
In the waning days of the 85th Texas Legislative Session, a group of Republican and Democratic lawmakers — backed by party leaders — are pushing to tighten oversight of absentee ballots cast at nursing homes, which experts have long called vulnerable to abuse.
This effort has another twist: It could also bolster ballot access among the elderly.
"When was the last time you heard about a voter fraud bill that actually made it easier to vote?" said Rep. Tom Oliverson of Cypress, one of the Republicans championing the proposal.
A bill he filed died this week after failing to reach the House floor. But a unanimous Senate committee vote Thursday gave some life to identical legislation, Senate Bill 2149, filed by Sen. Joan Huffman, R-Houston.
It would create a process for collecting absentee ballots at nursing homes — essentially turning them into temporary polling places during early voting — to ensure facility staffers or others aren't manipulating residents' votes. That's been a well-documented threat surrounding such vulnerable voters.
"Many of our elderly voters in Texas are being disenfranchised," Eric Opiela, a lawyer for the Texas Republican Party, told lawmakers at Thursday's hearing of the Senate Committee on State Affairs.
"When was the last time you heard about a voter fraud bill that actually made it easier to vote?"

— State Rep. Tom Oliverson, R-Cypress
The fight against such fraud comes amid a high-profile investigation in Dallas County into broader mail-in ballot irregularities affecting at least two Dallas City Council races. The county's district attorney, according to news reports, has received an "off-the-charts" number of complaints from voters — especially in West Dallas — who said they received mail-in ballots they didn't request, with fears that someone else voted in their place.
State law allows Texans with disabilities, those who are at least 65 years old or those who plan to be out of the county during voting to request a mail-in ballot. That typically includes voters at residential care facilities. Huffman's bill would change the process for homes that request five or more absentee ballots. During early voting, counties would send election judges to deliver the ballots and oversee voting at those homes, providing assistance if need be. And political parties could send registered poll watchers, just as they do at regular polling places.
Qualified voters who might have forgotten to request an absentee ballot could fill out such paperwork on site and cast a vote during the election judges' visit.
"This is just going to help seniors vote. It's going to allow them to participate in greater numbers," said Rep. Eric Johnson, a Dallas Democrat who authored the House legislation with Oliverson and has closely followed the Dallas fraud investigation.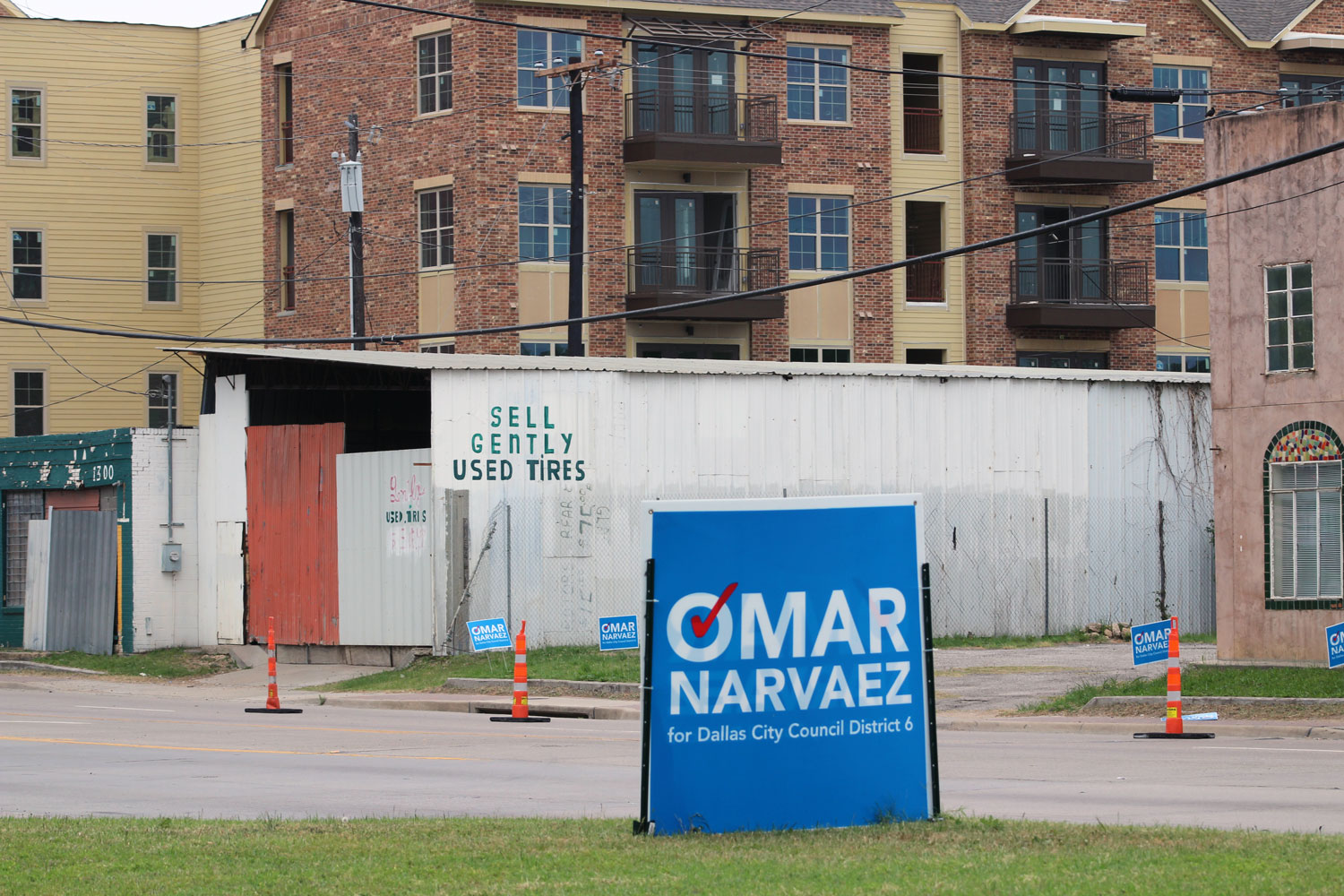 Glen Maxey, legislative director for the Texas Democratic Party, on Thursday called the bill "the biggest expansion of voting rights in Texas since we moved to early voting."
Texas elections administrators have voiced the only public opposition, suggesting the labor-intensive solution could be difficult for them to implement.
If the proposal becomes law, it would point Texas on a new path for shoring up the balloting process — by addressing fraud that's actually a documented problem.
Lawmakers six years ago passed the nation's strictest voter photo identification law, a politically contentious measure that, experts and federal judges say, disproportionately made it tougher for Latino and black Texans to vote. The state has spent more than $3.5 million defending that law in federal court and has yet to win a round. As legal appeals continue, lawmakers this year are considering a bill to soften the requirements — by making permanent a court-ordered fix for the 2016 elections.
The 2011 voter ID legislation was part of a trend in Republican-led statehouses across the country that proponents said would reduce voter fraud. But the law only applied to ballots cast in-person, where experts have found scant evidence of widespread trouble.
"The bill did nothing to address mail-in balloting, which is much more vulnerable to fraud," wrote Judge Nelva Gonzales Ramos, of Corpus Christi, last month in a ruling that the Legislature intentionally discriminated against minorities in passing the ID law.
Lawmakers in 2011 would have known they were addressing the less-documented problem if they had read their own past research.
"What the committee found was that most election fraud occurs through the mail-in ballot system, through voter registration, and through politiqueras or vote brokers which are predominantly found in South Texas," the House Committee on Elections wrote in a 2008 interim report. Politiqueras are typically paid to harvest votes by bringing elderly voters to polling places or manipulating the mail-in ballot system.
Johnson, the Dallas Democrat, believes someone harvested and manipulated the elderly's votes — to his detriment — when he first was elected to a House seat in 2010, pointing to anomalies in the final vote tally: He did well among elderly voters who showed up to the polls, he said, but not those who mailed in their ballots.
"It's a myth that Democrats are not opposed to voter fraud," he said. "We both agree this is a form of voting that's particularly susceptible to fraud."
Johnson added that he hoped the nursing home legislation would "scare the crap out of" unsavory vote harvesters and the candidates who pay them.
The proposal is based directly on a Wisconsin law that worked for decades without drawing legal challenges, said Oliverson, the Republican House bill author, but it includes highly technical election law changes that were a heavy lift to draw up.
"As I found out with this bill, there's a tremendous amount of state and federal law that dictates making sure that folks who have a legitimate right to vote aren't being disenfranchised — that we're not putting an unreasonable barrier there to having their voice heard," he said.
Read related Tribune coverage:
After ruling that Texas lawmakers intentionally discriminated against minorities in drawing the state's congressional map, a three-judge panel has also found fault with the state's House map.
The state of Texas has been on a losing streak when it comes to redistricting and voter ID laws, with federal judges repeatedly finding that the state intentionally discriminated against minorities. Whose legal advice were they following?
Another federal judge has ruled that Texas legislators intentionally discriminated on the basis of race when changing voting and election laws. But even if the laws change back, the state still got away with it.
Texans need truth. Help us report it.
Independent Texas reporting needs your support. The Texas Tribune delivers fact-based journalism for Texans, by Texans — and our community of members, the readers who donate, make our work possible. Help us bring you and millions of others in-depth news and information. Will you support our nonprofit newsroom with a donation of any amount?
Yes, I'll donate today
---
Information about the authors
Explore related story topics