37 days: Corpus Christi finds lessons in mayor's political implosion
Fed up with lingering infrastructure problems, Corpus Christi voters turned to a political novice to run the city. In just over a month, he was gone, leaving behind political limbo — and some lessons.
CORPUS CHRISTI — Joe Gazin, the veteran KIII-TV anchorman, threw Mayor Dan McQueen a simple pitch during a chat at a police foundation breakfast last month: Come on his newscast and explain what the heck was going on.
Just weeks into his tenure, controversies had enveloped McQueen like a Gulf Coast fog. There were charges of nepotism, questions about his credentials and plenty of cringing about his not-so-truthful Facebook tirades. But here was Gazin, dressed in his blue suit and red tie, offering McQueen a chance to tell voters his side of the story.
The newsman earned a maybe after some cajoling, but he wasn't betting that McQueen would show up. The new mayor had shut out journalists since his shocking Election Day victory, blaming them — along with other city leaders — for Corpus Christi's struggles.
But after Gazin drove home to Padre Island that Wednesday morning, he got a call from his news director. McQueen wanted to tape the interview — immediately. The anchorman sped to the studios, no time to prepare. He settled into his chair on a set specially arranged for the 20-minute interview.
"I didn't know [McQueen]. I didn't know how he'd react," Gazin told The Texas Tribune. "I didn't know if at any point he'd get up and leave."
Gazin didn't know it then, but he was presiding over the final chapter of the mayor's saga in city politics.

McQueen resigned two hours after telling Gazin why he had shunned the media: "I've got secrets in my head I can't let out."
McQueen's rapid rise and fall — his tenure lasted all of 37 days — has left city politics in limbo, offering a cautionary tale to politicians, voters and journalists alike. A May special election will decide who will next fill the $9,000 per year job that's classified as part time but widely said to require full-time dedication.
Election Day shocker
Reeling from a string of water system mishaps and furious about pothole-riddled roads, Corpus Christi voters wanted change in November's elections — whatever that meant. So they chose a political novice as mayor — someone who promised to fix the city's problems himself.
Few seemed to know much about McQueen, who did not respond to calls and text messages seeking an interview for this story, beyond how he touted himself in limited campaigning: engineer, entrepreneur, Navy veteran, karate instructor.
The 56-year-old ran for mayor in 2014, but nobody really paid attention when he finished third, netting 14 percent of the vote.
"He had no political experience, and nobody that I knew knew him," said Chris Adler, a former Del Mar College trustee who ran for mayor in 2012. "And I know everyone."
That didn't bother Corpus Christi's voters, who wanted anyone but two-term incumbent Nelda Martinez. If anything, McQueen's inexperience helped.
The city's water woes fueled the urge for change. Three times between July 2015 and May 2016, city leaders issued boil water notices — the longest lasting nearly three weeks — amid problems with the city's drinking water system. First it was E. coli, then low chlorine levels, followed by a bacteria that wasn't considered harmful.
City leaders have attributed such problems in part to a neglected delivery system — cast iron pipes that hadn't been upgraded for decades.
"It's unacceptable," said Brad Lomax over lunch at the Water Street Oyster Bar, one of three prominent restaurants that he and his wife Elizabeth own here. They figure the water system breakdowns added as much as $10,000 per restaurant in operational costs alone — buying ice and bottled water, for instance. Sales dropped, too. Angry about the water and other problems that didn't seem to be getting fixed, the couple both voted for McQueen.
"The same city council had been put in place for so long, and we still had the same problems," Elizabeth Lomax said.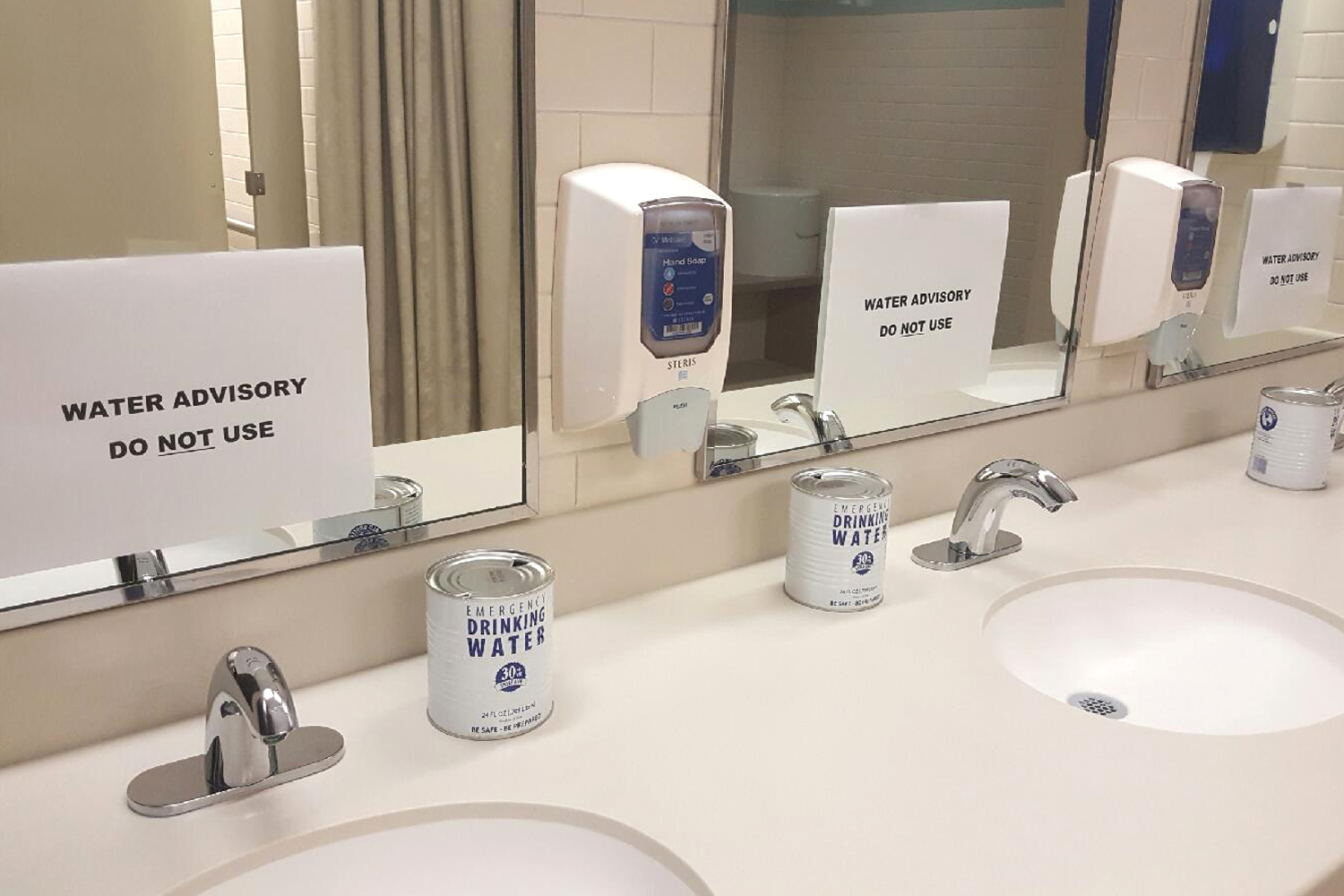 Martinez, the ousted mayor, told the Tribune she understood those frustrations but suggested that she and her former colleagues were "finally righting the ship."
"When I originally became mayor of Corpus Christi, it came with 40 years of neglected infrastructure," she said, sitting in her dining room amid shelves filled with photos of posed handshakes, civic awards and other political memorabilia.

McQueen also had help from a political action committee called Neighborhoods First, which contributed a few TV ads and a larger social media push. The group's leader, media consultant John Kelley, had tried for years to oust Martinez and other council members, viewing them as too friendly to developers who sought to expand the sprawling city's outskirts rather than invest in its downtown.
"Our whole campaign was, everybody's better than Nelda," Kelley said. Even if that meant backing a candidate with "an ego of gigantic proportions" whom Kelley hadn't supported in 2014.
"We've all commented on how [McQueen] bears a resemblance to Trump," Kelley said,from the vantage of hindsight. "He was too narcissistic and wouldn't listen to anybody."
Though Kelly saw Martinez as vulnerable, few locals expected that McQueen would actually win on election night — let alone by 10 points. Two other city council members also lost.
"It was just a shocker to the city," said Adler, the former college trustee.
A downward spiral
A day after he was sworn in, McQueen faced his own water crisis. A backflow of chemicals into an industrial water supply triggered a complete water ban for the city's 320,000 residents, shuttering local school districts and businesses and requiring residents to scrounge up bottled water and forgo showering.
Some locals — Brad Lomax, for instance — gave McQueen solid marks for round-the-clock vigilance during that crisis and his appearances on television. But not everyone saw it that way.
"He was dictatorial and heavy-handed with fellow council members, disrespectful of their efforts to meet their obligation to keep constituents informed," the Corpus Christi Caller-Times editorial board opined.
From there, McQueen's administration spiraled out of control as he unleashed a string of verbal attacks — mostly through social media — against a wide array of targets.
The Corpus Christi Chamber of Commerce canceled its State of the City fundraiser after McQueen chose to attend his daughter's wedding rather than deliver the address. "I will NOT be presenting at this event!" he wrote on Facebook, according to local reports, saying the chamber "didn't take the time to ask before scheduling or advertising on their webpage."
Soon came the heavy scrutiny from the news outlets he tried to ignore. Investigative reports found unpaid taxes and raised questions about his academic background — a claim that he held a degree from Florida State University didn't check out. Reports also raised questions about whether he had overseen multimillion-dollar business projects, as he had claimed.
KRIS-TV unearthed a 2012 Kickstarter effort to raise money for a documentary called "PARTY HARD!" that sought to discourage people from giving charity to certain homeless people. "Watch as they learn the streets. Drinking — a blunt, smoking of dope on the city streets right outside of city hall," McQueen said in a grainy promotion video that also featured a karate chop, reminiscent of Napoleon Dynamite's Rex Kwon Do. The project raised $0, more than $7,000 short of its goal.
In perhaps the most bizarre scandal, reporters found that he and his $61,000-per year chief of staff — Shari Douglas — shared the same address, raising nepotism concerns. His estranged son later confirmed that McQueen and Douglas were romantically involved — a revelation that came 20 minutes before McQueen's resignation.
"I resign immediately. The city can no longer deal with such differing views and divisiveness," he wrote in a Facebook post captured by local media. "I step down from my position as Mayor, in order to allow the council and city to regain focus on success. Sorry, they are now into my ex-wives and kids. Nothing good will come from that mess."
Even as McQueen's implosion grabbed more unflattering headlines for Corpus Christi, some residents now suggest some good may come of it.
To Martinez, the former mayor, the lesson relates to dealing with the media. "If you're not communicating to the media, you're not communicating to the people who you were elected to serve," she said.
She's among at least seven candidates who plan to run in May's race to replace McQueen. "I want to finish what I promised in my last term," she said.
Kelley, Martinez's political foe, said the lesson was that the establishment could be beaten. "Now we're having the mayor's race that we should have had," he said. "The lesson is for the political class."
Others called the story a wakeup call for voters to vet their candidates.
"I think it's actually going to make the community better," Elizabeth Lomax said. "They're going to hold the next mayor responsible — for the water and the streets."
Texans need truth. Help us report it.
Independent Texas reporting needs your support. The Texas Tribune delivers fact-based journalism for Texans, by Texans — and our community of members, the readers who donate, make our work possible. Help us bring you and millions of others in-depth news and information. Will you support our nonprofit newsroom with a donation of any amount?
Yes, I'll donate today
---
Information about the authors
Explore related story topics