Feds appealing decision on protections for transgender students
The Obama administration will ask the U.S. 5th Circuit to overturn a federal judge's order blocking new rules for accommodating transgender students in public schools.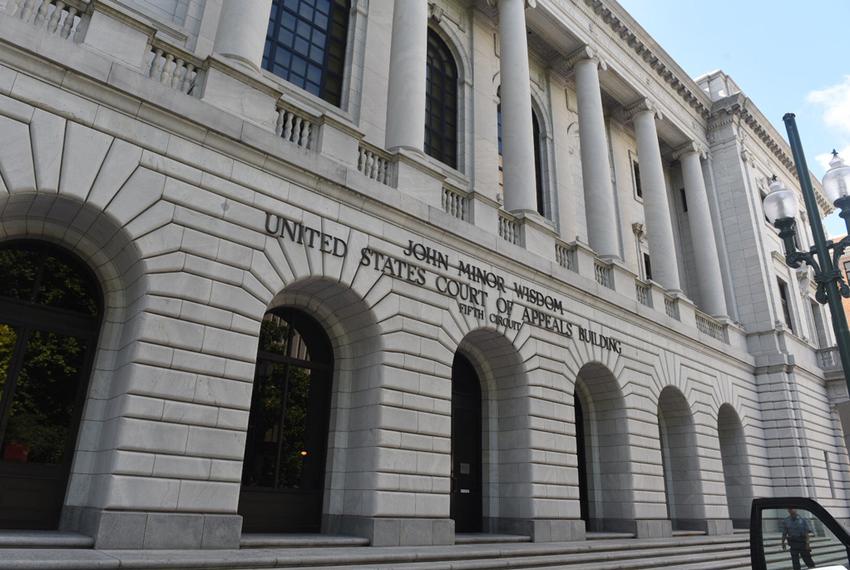 The Obama administration on Thursday filed notice that it will appeal a Texas federal judge's ruling that temporarily blocked new federal guidelines directing public schools to accommodate transgender students, including allowing them to use bathrooms that align with their gender identity.
Federal officials say they will ask the U.S. 5th Circuit Court of Appeals to overturn an injunction issued by Fort Worth-based U.S. District Judge Reed O'Connor. On Tuesday, O'Connor reaffirmed that his ruling blocking the guidelines applied nationwide, not just in the 13 states that filed suit against the federal government.
O'Connor issued the original ruling in August on the same day millions of Texas children headed back to school, preventing the federal government from enforcing the guidelines as the case went through the courts.
In a 38-page order, O'Connor sided with Texas and 12 other states challenging the federal directive, saying the "status quo" should remain in place nationwide until the court rules on the case or a federal appeals court provides further guidance because the administration had not followed proper rule-making procedure in crafting the guidelines.
O'Connor did not, however, rule on the merits of the case, noting "the resolution of this difficult policy decision is not ... the subject of this order."
The legal fight stems from guidelines issued in early May by the Obama administration in which it noted that discrimination against transgender students violates Title IX, a federal statute prohibiting discrimination based on sex at institutions that receive federal funding. Those protections, the administration said, extend to gender identity and give transgender students the right to use their preferred bathrooms in public schools. While the guidelines do not have the force of law, school districts could risk losing federal money if they do not comply.
Citing privacy and safety concerns surrounding the use of student bathrooms, lockers and other facilities, Texas Attorney General Ken Paxton moved quickly to challenge the guidelines in court. In their original legal complaint — filed on behalf of the tiny Harrold Independent School District — state attorneys argued that Title IX explicitly prohibits discrimination on the basis of sex but not gender identity.
The lawsuit is part of a national fight that has erupted around the issue of rights for transgender individuals. Non-discrimination protections for gay and transgender residents are not new; many municipalities have had policies on the books for years. But the fight flared up in Texas earlier this year after Fort Worth ISD approved its own policy to accommodate transgender students.
Texas is also leading a suit against the federal government over a regulation prohibiting discrimination against transgender individuals in some health programs.
Read related Tribune coverage:
Walnut Springs Elementary School's decision to allow a transgender student, born a boy, to use girls' bathrooms sparked contentious debate during a Monday night meeting of the Dripping Springs School Board.

Ramping up its fight over the rights of transgender people, Texas filed a lawsuit Tuesday against the federal government over a regulation prohibiting discrimination against transgender individuals in some health program.
A federal judge in Fort Worth has blocked Obama administration guidelines directing the nation's public schools to allow transgender students to use bathrooms and other facilities that align with their gender identity.
Support public-service journalism that's always free to read.
It's been a busy year. Through it all, The Texas Tribune's journalists have not missed a beat. And with redistricting starting in earnest next week and the 2022 elections on the horizon, we know our journalism will continue to be fundamental for Texans everywhere. Support our work today so we can be there for you in 2022 and for whatever else 2021 might throw at us.
Yes, I'll donate today