Is Your Governor Running for President in 2020?
Texas Gov. Greg Abbott has a book coming out next month. Surely that doesn't mean he's planning...
George W. Bush did it. Rick Perry did it. What's Greg Abbott up to?
Governors who write books frequently become governors who are running for president. For reference, refer to the listings for Chris Christie, Scott Walker, Jeb Bush, Bobby Jindal, George Pataki and Mike Huckabee.
Because we are not even finished with the 2016 election for president, it's too early to speculate about 2020. Abbott's aides have said that he has no such plans. But since his book "Broken But Unbowed: The Fight to Fix a Broken America" is coming out next month, we've prepared this simple guide to help you determine whether Abbott or your governor — wherever you are, whatever state you're in — is going to run for even higher office.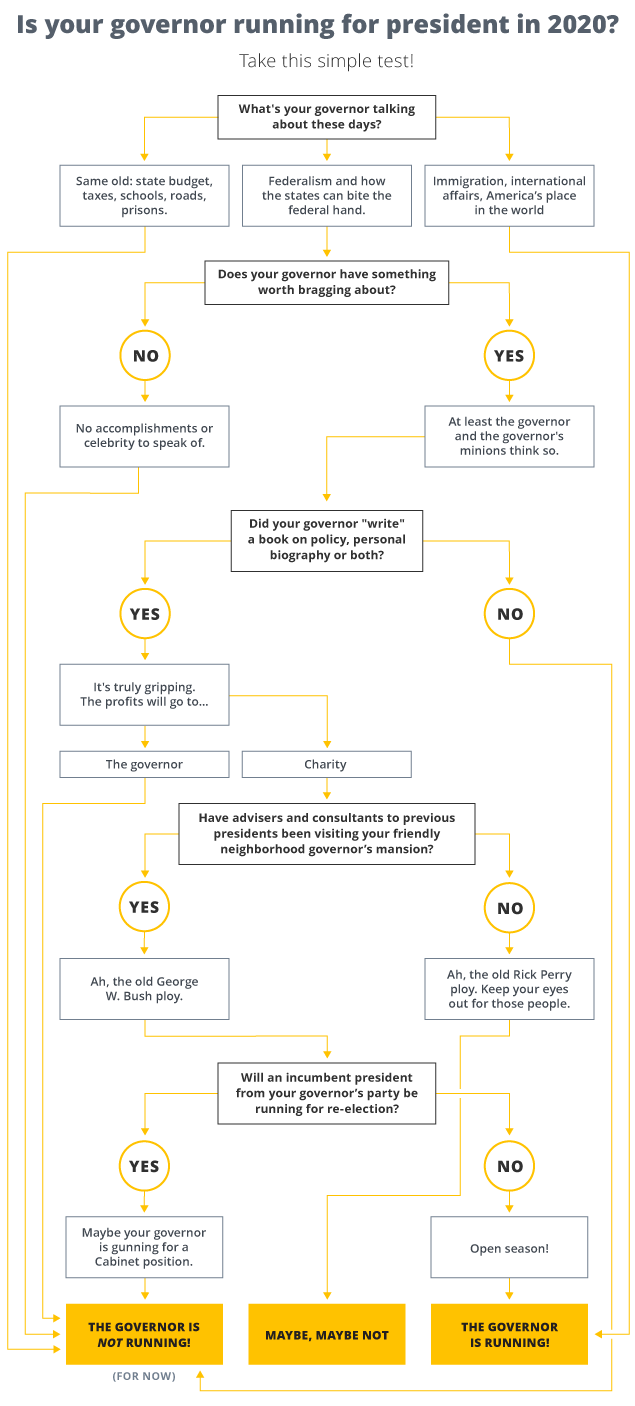 Support public-service journalism that's always free to read.
It's been a busy year. Through it all, The Texas Tribune's journalists have not missed a beat. And with redistricting starting in earnest next week and the 2022 elections on the horizon, we know our journalism will continue to be fundamental for Texans everywhere. Support our work today so we can be there for you in 2022 and for whatever else 2021 might throw at us.
Yes, I'll donate today