Predictions of Woe from Federal Clean Air Plan Softened
President Obama's plan to combat climate change will cause higher power prices in Texas and threaten electric reliability, but not as much as originally feared, operators of the state's main grid, the Electric Reliability Council of Texas say in a new analysis.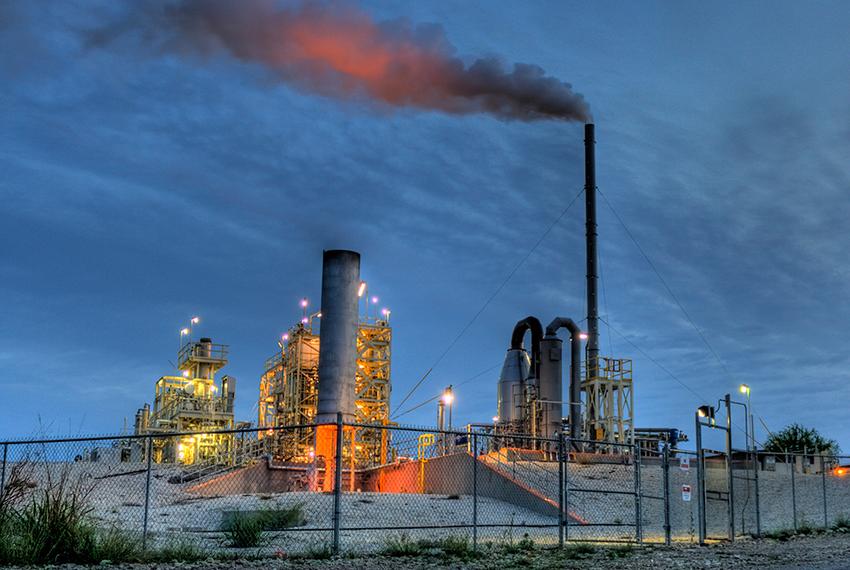 President Obama's plan to combat climate change will cause higher power prices in Texas and threaten electric reliability, but not as much as originally feared, operators of the state's main grid say in a new analysis.
In its report released Friday, the Electric Reliability Council of Texas said the federal Clean Power Plan — which requires states to cut carbon emissions by shifting from coal power to natural gas and renewables — could increase Texans' energy bills by as much as 16 percent by 2030 while increasing the threat of outages, particularly in areas near retiring coal plants.
"We continue to have concerns about the potential impacts on planning and operation of the ERCOT power grid," Trip Doggett, the council's CEO, said in a statement. "Based on our analysis, we are especially concerned about reliability risks associated with multiple unit retirements within a short time frame."
But the expected affects of the federal regulation — which Texas Republicans have vowed to fight — look smaller than the council originally predicted.
Friday's report says the Clean Power Plan would force Texas generators to retire at least 4,000 megawatts of coal-fired generating capacity, or about one-quarter of all coal power on the grid. Last year, a council analysis said Texas could lose more than twice as much coal power, and that electricity prices could surge by 20 percent by 2020.
Much of that difference reflects the U.S. Environmental Protection Agency's decision in its final rule to give Texas a less-stringent carbon target than its earlier proposal, rolling back compliance deadlines. Rapidly changing energy economics — such as plummeting prices of wind and solar technology — also played a role.
Just a year ago, for instance, the council predicted that Texas would add nearly 10,000 megawatts of solar capacity to its grid without federal intervention. Friday's analysis predicted a baseline of 13,000 megawatts of new solar by 2030.
That one-year change shows the major challenges of mapping the energy sector years into the future.
Warren Lasher, director of system planning for the grid operator, told reporters Friday, "We have significant concerns with the Clean Power Plan." But he also acknowledged what planners don't know, such as whether energy storage technology — which could ease reliability concerns — will become affordable in the coming decades.
"Technological change could alter the results of this sort of study," he said.
The council estimates that power prices would stay relatively flat during the early years of the federal plan but could grow 16 percent by 2030 as coal units retire.
Supporters of the regulation suggested that the expected delay in cost increases would give time for technology to catch up, and some questioned whether ratepayers would even notice rate increases of averaging roughly 1 percent per year.
"Sounds like something we should celebrate rather than bemoan," said Michael Webber, deputy director of the Energy Institute at the University of Texas at Austin. "There are so many other critical things in society whose costs will go up even more."
That forecast did not take into account possible increases in natural gas prices due to surging demand under the regulation or the billions of dollars it would take to construct additional power lines to send new sources of wind, solar and natural gas energy to homes and businesses. Those factors could hike utility bills even more.
A major reliability concern, grid operators said, would be if several coal units retired in a short period of time.
But Texas could address some of those fears if it found a way to curb power demands by improving energy efficiency, and that would lower power prices.
The council focused little on efficiency in its report, calling it a "potentially cost-effective" method for compliance, but adding, "it remains uncertain what role it could play."
In its forecasts, the EPA assumes efficiency can shave seven percent off Texas' electricity use by 2030. If that happens, the council's report said, Texas power prices might grow just 5 percent — not 16 percent — under the Clean Power Plan.
John Hall, Texas director for the Environmental Defense Fund's clean energy program, said he doesn't understand why the council didn't include energy efficiency in the scenarios it mapped, noting that Texas is achieving efficiency levels of at least 1.5 percent right now.
Energy efficiency at 7 percent "gets us way down the road in offsetting the impacts of the potential coal plants," he said.
To further address reliability concerns, Hall noted the EPA included a "reliability safety valve" in its rule that lets states exceed carbon limits for up to 90 days during a grid emergency.
In its report, the grid operator echoes the concerns of Texas Republicans, including Attorney General Ken Paxton, who vowed to "vigorously challenge EPA's 'power grab'" but is waiting for the agency to officially publish the rule before filing a lawsuit.
"The Obama Administration and EPA are attempting to take over America's electrical grid through regulation and without legal authority,'" Paxton said in August. "Affordable, reliable electricity is the foundation of the nation's economic prosperity, but it also means comfort and security for all American families."
Texas leaders have refused to say whether they will create a carbon-cutting plan in case they lose in court. If Texas flouts the rule, the EPA will impose its own plan on the state.
The Texas Tribune has asked the Texas Commission on Environmental Quality and the Public Utility Commission of Texas — two agencies that would carry out a power plan — for internal records of any deliberations. Both have refused, calling those records confidential.
Environmental groups argue that Texas, the nation's top producer of natural gas and wind power, is well positioned to comply with the plan, and its economy could grow as a result.
"Market forces already are rapidly transitioning the state to a clean energy economy, and
 Texas has abundant clean energy resources," said the Environmental Defense Fund in a report this month. In its analysis, the group said Texas — given current market trends — would meet 88 percent of the federal rule without any policy changes. That analysis heavily relied on ERCOT data, and the grid operator said it was largely in line with its forecasts.
The group also predicted that long-term retail power prices would drop under the plan.
"As prices for renewables decline, Texas stands to benefit more than any other state," the report said. "Not only will electricity prices decline, but (unless policymakers choose not to prioritize state benefits over partisan politics) Texas can also develop renewable energy for export."
Some Texas electric utilities are joining environmental groups in hoping state policymakers eventually will craft a strategy to meet the new requirements to avoid being slapped with a mystery plan devised by the EPA and to bolster regulatory certainty.
"I think it's always better for the state to participate in the plan rather than having the feds do the plan and tell you how it's going to be," John Fainter, president and CEO of the Association of Electric Companies of Texas, told the Tribune in August, referencing a similar situation in 2013 involving greenhouse gas permits.
Disclosure: The University of Texas at Austin is a corporate sponsor of The Texas Tribune. A complete list of Tribune donors and sponsors can be viewed here.
---
Information about the authors
Quality journalism doesn't come free
Perhaps it goes without saying — but producing quality journalism isn't cheap. At a time when newsroom resources and revenue across the country are declining, The Texas Tribune remains committed to sustaining our mission: creating a more engaged and informed Texas with every story we cover, every event we convene and every newsletter we send. As a nonprofit newsroom, we rely on members to help keep our stories free and our events open to the public. Do you value our journalism? Show us with your support.
Yes, I'll donate today