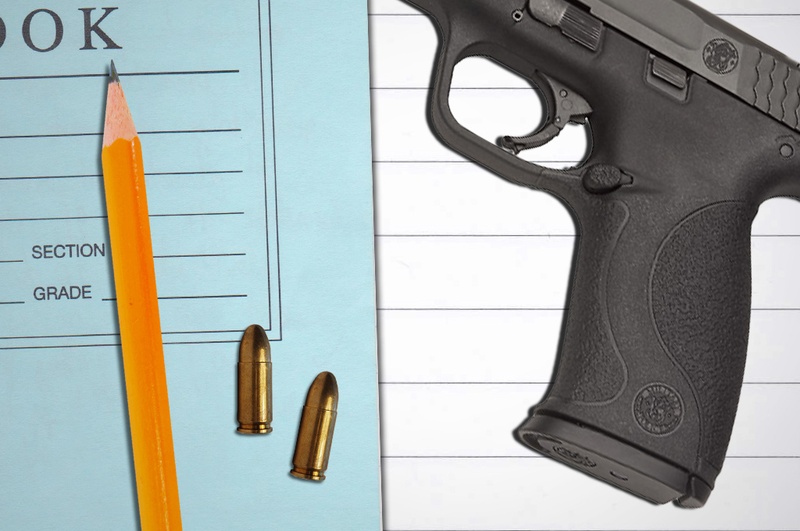 House and Senate negotiators are sending a version of "campus carry" back to their chambers that gives universities more say over where and how concealed handguns are permitted on campus.
Under the new terms laid out in a conference committee report, public Texas universities would be required to allow license-holders to carry concealed handguns on campus. But individual universities would be able to establish "reasonable" rules and restrictions on where they're carried and how they're stored based on public safety concerns.
Private universities would be allowed to opt out of campus carry altogether.
"I don't see it as watered down at all. I see it as a workable bill that this House will pass," said state Rep. Allen Fletcher, R-Cypress, the House sponsor of the bill. "Every university in Texas had at least one place on campus that they didn't want guns carried."
The Texas Tribune thanks its sponsors. Become one.
It's unclear whether these concessions to concerned university leaders will mean the bill will get a final sign-off in both chambers on Saturday — or whether it will prevent a possible Democratic filibuster.
Senate Bill 11 narrowly avoided becoming a casualty of a key midnight deadline on Tuesday after House lawmakers brokered a last-minute deal to accept several amendments. In the Senate on Thursday, the bill's author, state Sen. Brian Birdwell, requested a conference committee on the legislation to work out differences between the two chambers.
The Granbury Republican said at the time that he had concerns with language added in the House that would include private universities in the new law.
"I am duty-bound to protect Second Amendment rights parallel to private property rights," said Birdwell. "We must protect most private property rights equally, and not protect one or the other."
Lawmakers who argued for requiring private universities to follow the same rules as public institutions say it's a matter of fairness.
"If we are going to have it, I don't know how I'm going to make a distinction between my kid who goes to Rice University and one kid at Houston," said state Sen. Rodney Ellis, D-Houston.
The Texas Tribune thanks its sponsors. Become one.
Critics of the proposal have said they hoped including the private universities in the new law would inspire further opposition to the bill.
House lawmakers also added provisions that exempted health facilities and let universities carve out gun-free zones. When the bill originally passed the Senate, Birdwell rejected several amendments attempting similar changes.
The next step for the legislation is for both chambers to approve the final version of the bill. Some supporters have feared that adding the conference committee step to the legislative process would open the door for a filibuster.
Abbott, a Republican, has said he would sign any campus carry bill that reaches his desk.
"We want to make sure that campus carry is the law across the state," Fletcher said, while recognizing that campuses might have an interest in keeping certain areas gun-free.