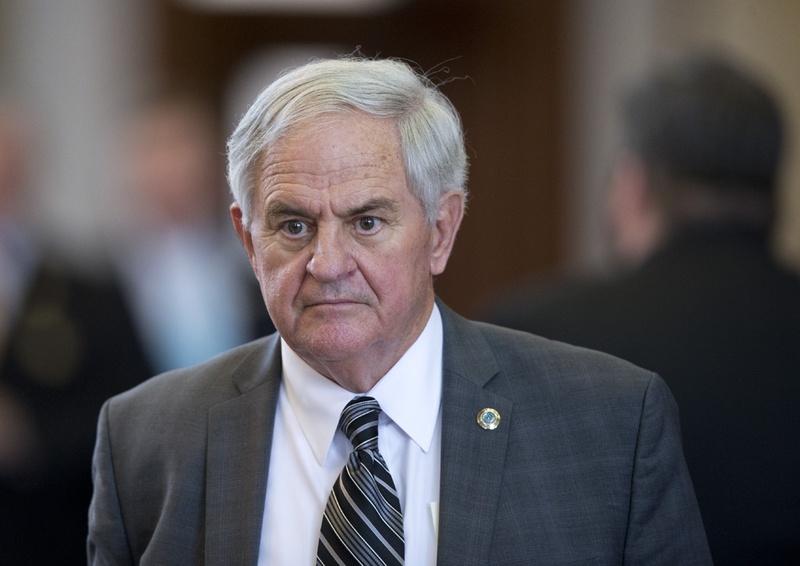 Most Texas school districts would see increased funding under proposed changes to the state's public education funding system, House Public Education Chairman Jimmie Don Aycock, R-Killeen, said Tuesday.
Aycock outlined the details of the plan — contained in House Bill 1759 — at an Education Committee hearing, and he said the measure represented lawmakers' "first best attempt" at making long-needed reforms.
"Before you take a shot at it, take a look at it," said Aycock, who has argued since the legislative session began that lawmakers shouldn't wait for the outcome of a school finance lawsuit to consider changes to the school finance system.
With the goal of bringing more equity to school district funding across the state, the proposal would remove multiple provisions in the current school finance system.
The Texas Tribune thanks its sponsors. Become one.
Among those is the "Cost of Education Index," which gives districts extra money based on characteristics like size, teacher salaries in neighboring districts and percentage of low-income students. Under HB 1759, that money would instead go to overall per-student funding.
The legislation also targets a "hold harmless" provision requiring the state to make up the difference if school districts lose per-student funding because of changes made the last time the Legislature overhauled school finance in 2006. A little more than 10 percent of Texas students are in school districts that still receive extra money from the state on top of what they would receive through basic funding formulas – Aycock's plan would drop that to 2 percent.
Aycock said Tuesday that the bill was not intended to be a "permanent fix" but a way to address pressing concerns with the system that would only get worse with time.
(See how individual school districts would fare under Aycock's plan here.)
Texas school districts filed litigation challenging the state's school finance system after lawmakers slashed more than $5 billion from the public education budget in 2011.
A Travis County district judge ruled in the districts' favor in August, saying the way the state distributes money to districts is unconstitutional because of both inadequate and unequal funding. The state appealed the lawsuit to the high court, which is expected to hear the case this year.
The House Public Education Committee will take testimony on Aycock's proposal next week.