High School Seniors Who Fail Exams Could Still Have Path to Graduation
The roughly 28,000 public high school seniors who still need to pass a state exam to get their diplomas this May could get a lifeline from Texas legislators.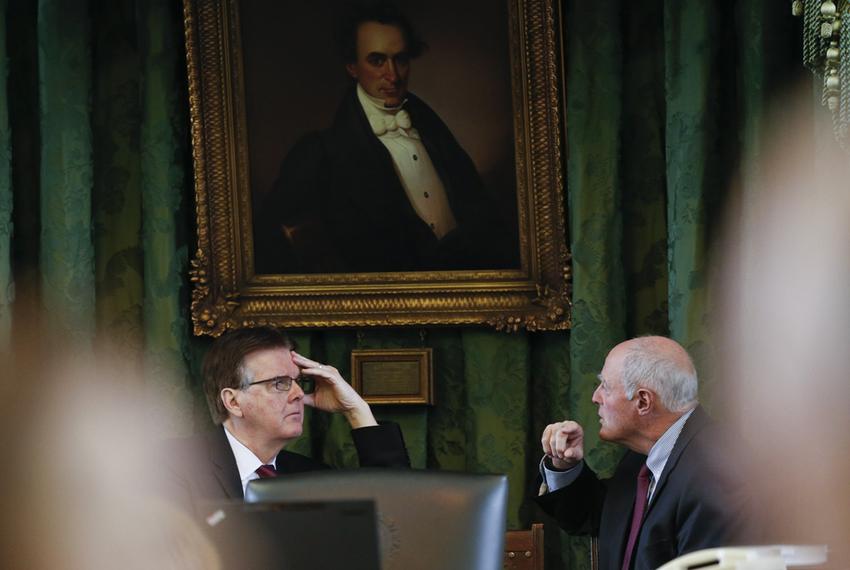 The roughly 28,000 public high school seniors who still need to pass a state exam to get their diplomas this May could get a lifeline from Texas legislators.
State Sen. Kel Seliger, R-Amarillo, is looking to fast-track a bill that would give school officials the option to graduate students who have failed state exams. He said he intends to use a rare legislative procedure to bypass a ban on considering bills in the first 60 days of the session, which started Jan. 13.
Students who are otherwise doing well in school should not be kept from getting a high school diploma because of a standardized test, he said.
"We are refining our accountability measure, and I think it gets better all the time," said Seliger, who chairs the Senate's Higher Education Committee. "At the same time, we don't want young people to be retained in school who really ought to graduate."
The proposal would need support from four-fifths of the lawmakers present in each chamber to get around the 60-day rule, which applies to legislation unrelated to issues that the governor has declared emergency items.

The legislation comes two years after the Legislature — responding to a widespread backlash from parents and educators about the role of standardized tests in public schools — voted unanimously to drop the number of required state exams from 15 to five for high school students. Since then, lawmakers have continued to express their concerns in a number of interim hearings about whether the state's standardized tests accurately reflect academic performance.
Already set to be considered at the Senate Education Committee's first hearing Thursday, Senate Bill 149 would allow districts to set up individual panels made up of educators, counselors and parents to weigh factors like grades, college entrance exam scores and attendance to determine whether a student should get a diploma despite state standardized exam performances. To graduate under the legislation's alternative route, a student must have a minimum 2.0 grade point average, pass all courses required for graduation and receive a unanimous vote from the review panel.
"We think it may be as many as half of the 28,000 who are currently being held up who may be able to walk across the stage with their classes," Seliger said.
About 28,000 students in the Class of 2015 still must pass one or more of the five state exams in U.S. history, biology, algebra I, English I and English II required to graduate. In May, they will have one last chance to retake them.

Lawmakers scaled back state testing during the 2013 legislative session, dropping the number of required exams from 15 to five, in part because of fears too many students would not graduate. When scores had not improved as expected three full years into the rollout of new exams, the state delayed plans last August to raise passing standards. The standards were lowered during the initial transition to the new assessments to allow schools time to adjust.
Students can retake the exams they need to graduate during any of three separate testing periods throughout the year. Of those in the Class of 2015 who need to retake exams, about half need to retake more than one.
According to Texas Education Agency data, the English II exam, typically taken at the end of sophomore year, has been the biggest stumbling block for students. After that point, students would have had eight opportunities to retake that test.
In August, several senators pressed Texas Education Commissioner Michael Williams about why so many students still struggled to pass the exams.
At the time, Williams defended student performance, saying that it was an improvement over where the state was at the same point during the last time it transitioned to a new testing system, TAKS, in 2005.
"We expect as we have seen in the past that more youngsters will pass that test over time," he said. "We are not only on track but ahead of where we were 10 years ago with the initiation of TAKS."
Texans need truth. Help us report it.
Our Fall Member Drive is underway, and we need your support. The Texas Tribune is a critical source of truth and information for Texans across the state and beyond — and our community of members, the readers who donate, make our work possible. Will you join as a member with a tax-deductible donation of any amount?
Yes, I'll donate today
---
Information about the authors
Explore related story topics