5 Takeaways From the Sunset Commission's Review of Health Services
In a new report, the Texas Sunset Advisory Commission recommends that the state's health and human services system undergo a massive overhaul. Here are five takeaways from the report.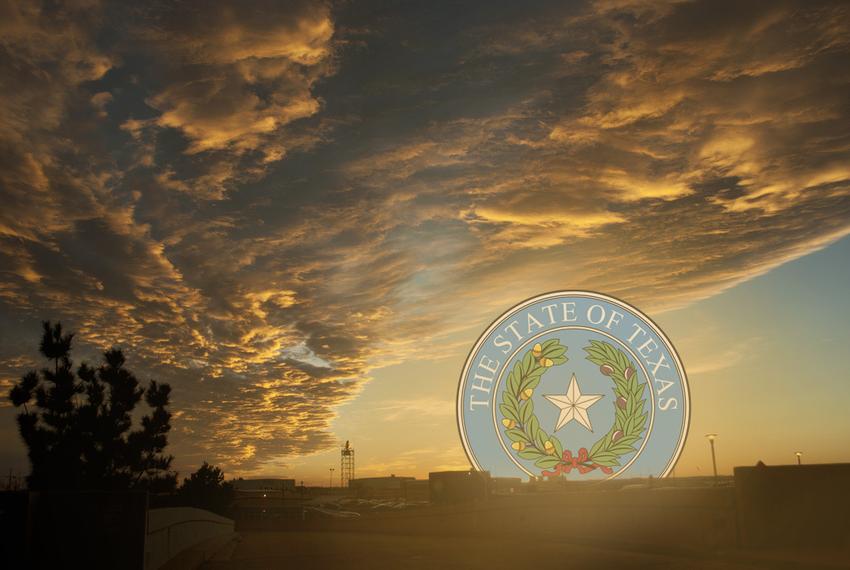 In a blistering 225-page report on the Texas Health and Human Services Commission, the Texas Sunset Advisory Commission recommended that the state's health and human services system undergo a massive overhaul.
The Sunset Commission, which reviews the efficiency of state agencies, details 15 systemic issues with the health commission in its report, which was released Friday. It also offers recommendations for retooling the state's health services. Lawmakers will take the report's recommendations into consideration in the upcoming legislative session, which begins in January.
Responding to the report, state Health Commissioner Kyle Janek said he appreciates the Sunset Commission's vision of a system that better serves its clients. "Whatever the Legislature ultimately decides, we'll be ready to quickly put in place the changes they approve to improve our programs and ensure we operate as efficiently as possible," he said.
Here are five takeaways from the report and links to our previous coverage on these issues.
"The Vision for Achieving Better, More Efficiently Run Services Through Consolidation of Health and Human Services Agencies is Not Yet Complete"
In 2003, the state passed landmark legislation to consolidate the state's health agencies to five from 12. Eleven years later, that mission is far from complete, according to the Sunset Commission report.
"The problem is not with the concept of consolidation," the report says. "Nor is the problem with the energetic, capable commissioners or the hard-working, dedicated employees at the agencies. The problem is with the nature of the system itself, and the incompleteness of its setup. The problem is that for whatever reason, the state did not finish the job."
Ultimately, the Sunset Commission recommends consolidating the five agencies into one, which could result in "potentially large savings." Currently, the Health and Human Services Commission oversees and supports four other state health agencies. The five agencies received $34.5 billion combined in public funding in fiscal year 2013 — 58 percent of which was federal funding and 42 percent from the state's general revenue.
"HHSC Has Not Fully Adapted its Processes to Managed Care, Limiting the Agency's Ability to Evaluate the Medicaid Program and Provide Sufficient Oversight"
Texas officials received a Medicaid waiver in 2011 from the federal government to expand Medicaid managed care. The program intends to save the state money by contracting health maintenance organizations to care for Medicaid patients at a flat rate. According to the Sunset report, the transition to managed care "brings into sharper focus the fragmentation that currently exists in the state's Medicaid program." It recommends using a more unified approach to ease the transition for additional populations that will soon be affected by the change, such as people with disabilities that require long-term health care.
Tribune coverage:
Medicaid Overhaul Causing Pain for Some Pharmacists, June 15, 2012
Medicaid Patient Shift Squeezes Home Care Providers, Oct. 5, 2012
House OKs Bill to Expand Mental Health in Managed Care, May 17, 2013
"Administration of Multiple Women's Health Programs Wastes Resources and is Unnecessarily Complicated for Providers and Clients"
In 2011, the Republican-led state Legislature drastically cut family planning financing and rejected federal financing in favor of ousting "abortion-affiliated providers" — namely, Planned Parenthood — from state health programs. As a result, 76 family-planning clinics closed. Since then, the state has worked to restore services, allocating millions of dollars to new programs that focus more broadly on women's health care in general and less specifically on reproductive health.
According to the Sunset report: "Constant changes in state women's health policies over the past four years have made stakeholders weary of revisiting an issue so fraught with controversy and emotion. As understandable as these concerns are, the state cannot afford to continue such a fragmented approach that is so difficult to navigate."
Tribune coverage:
New Abortion Limits, but More Money for Women's Health, Aug. 9, 2013
Claims Drop Under State-Run Women's Health Program, Dec. 13, 2013
Lawmakers Push to Consolidate Women's Health Programs, July 20, 2014
"Poor Management Threatens the Office of Inspector General's Effective Execution of its Fraud, Waste, and Abuse Mission."
For nearly five years, a state contractor — the Texas Medicaid and Healthcare Partnership — allowed workers with limited expertise to approve millions of dollars in dental and orthodontic claims. Now, the federal government says Texas is responsible for paying it back, because the state agency overseeing the contractor failed to ensure its workers followed Medicaid guidelines. So far, the Office of Inspector General's effort to reclaim millions in misspent money has come up short. In May, shortly after the Tribune published an investigation on why the state had maintained its contract with TMHP for two years after the uncontrolled spending was identified, HHSC terminated the contract and sued Xerox, TMHP's parent company. If successful, the lawsuit could result in up to $2 billion in damages and penalties.
According to the Sunset report: "Absence of basic tools such as decision-making criteria to guide its investigative work may contribute to inconsistent results and unfair investigative processes. Inefficient and ineffective processes lead to limited outcomes and a modest return on investment to the state. These concerns, taken in sum with other issues such as poor communication and transparency, limited staff training, and a lack of performance data from a case management system, point to limited oversight and the need for further review."
Tribune coverage:
OIG Loses Another Medicaid Fraud Court Battle, Nov. 5, 2013
Feds: Texas Responsible for Misspent Medicaid Dollars, Aug. 11, 2014
Company That OK'd Unnecessary Braces Kept Its Contract, May 1, 2014
"Credible Allegation of Fraud Payment Hold Hearings Do Not Achieve the Law's Intent to Act Quickly to Protect the State Against Significant Cases of Fraud"
When the state ramped up Medicaid fraud investigations in 2012, a handful of providers alleged they'd been mistakenly targeted by the OIG. Accused providers argued the state's tactic of withholding Medicaid payments during preliminary investigations violated their due process rights and forced them out of business.
Under federal law, the state needs credible evidence — but less proof than what is needed to prosecute the provider — to hold payments while investigations continue. The federal government can seek restitution from the state for failing to hold payments when there is credible evidence. In the 2013 legislative session, in response to complaints by accused providers that the state was abusing its power, lawmakers established timeframes and rules for how the agency should implement the payment holds.
According to the Sunset report: "OIG's implementation of this mandatory payment hold, known as a credible allegation of fraud or CAF hold, has gone beyond the law's intent for use as an enforcement tool in serious matters."
Tribune coverage:
In Medicaid Fraud Investigations, a Controversial Tool, July 20, 2012
House Backs Bill to Protect Medicaid Providers' Rights, May 16, 2013
Medicaid Fraud Settlement Worries Health Providers, March 28, 2014
Medicaid Providers Push Back on Fraud Investigations, Nov. 16, 2012
Quality journalism doesn't come free
Perhaps it goes without saying — but producing quality journalism isn't cheap. At a time when newsroom resources and revenue across the country are declining, The Texas Tribune remains committed to sustaining our mission: creating a more engaged and informed Texas with every story we cover, every event we convene and every newsletter we send. As a nonprofit newsroom, we rely on members to help keep our stories free and our events open to the public. Do you value our journalism? Show us with your support.
Yes, I'll donate today
---
Information about the authors