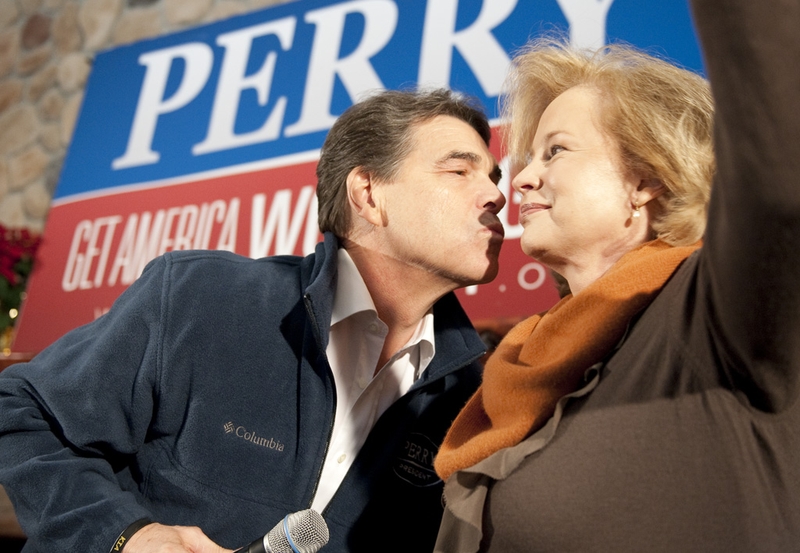 When Gov. Rick Perry walked from the Governor's Mansion to Austin's Blackwell-Thurman Criminal Justice Center on Tuesday to be booked on two felony charges, he was flanked by his attorneys and members of his security detail.
But not by his wife, Anita Perry.
As the governor had his mug shot taken and told supporters he would fight the charges, the first lady was recovering from surgery.

"Mrs. Perry recently had foot surgery and cannot stand or walk on that foot," Perry spokeswoman Lucy Nashed said in an email.
The Texas Tribune thanks its sponsors. Become one.
Perry has been caught in a media storm since Friday, when a grand jury indicted the governor on charges of abuse of official capacity and coercion of a public servant. The charges — which carry potential penalties of two to 10 years and five to 99 years in prison, respectively — stem from his threat to veto funding for the public integrity unit at the Travis County district attorney's office.
The veto came after Travis County District Attorney Rosemary Lehmberg, who oversees the unit, refused to resign after pleading guilty to drunken driving last spring.