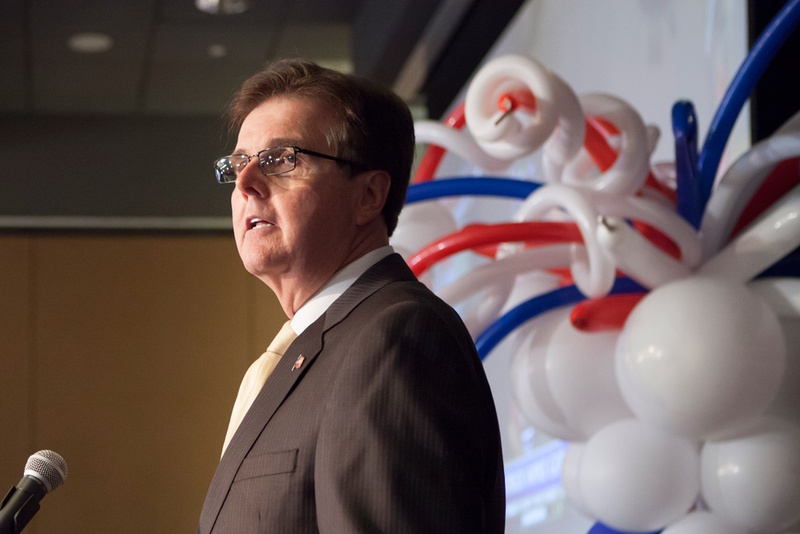 The state's primary election season finally came to an end after the runoff elections this week, so we start our news-inspired playlist with ABBA's "The Winner Takes It All."
The easiest way to enjoy the playlist is to download Spotify, which is a free program. But even without it, you can still follow along. Here are this week's other selections:
Not every primary contestant was a winner, obviously. After falling short by about 300 votes in his contest, state Sen. Bob Deuell, R-Greenville, declined to seek a recount, so we added "It's Over" by Boz Scaggs. But for those heading into the general election, like lieutenant governor candidate Dan Patrick, some have noticed a shift in tone, so we included "Brand New Man" by Brooks & Dunn.
Attorney General and gubernatorial candidate Greg Abbott ruled that the state prison system can withhold information about the suppliers of drugs used in lethal injections, so we put "Secret" by The Pierces on the playlist. And because the week featured multiple legal threats — a candidate for U.S. Senate threatened to sue his opponent's campaign and a University of Texas System regent threatened to sue a state lawmaker — we have "I'll Sue You" by Paul Banks.
The Texas Tribune thanks its sponsors. Become one.
Details were revealed about gubernatorial candidate Wendy Davis' upcoming autobiography, so we included Nick Lowe's "When I Write the Book." And as more emergency centers prepare to receive 911 text messages, we also added "Text Me In The Morning" by Neon Trees.
Advocates for royalty owners in Texas' hottest drilling plays are boosting educational efforts to help people make most of their negotiating position, so we have Avant's "Let's Make a Deal." And then we have "Want to Pay You Back" by The Chi-Lites as a reference to the University of North Texas, which received up to $84 million in excess state funds over roughly the last decade and is currently exploring repayment options.
And finally, as Davis and Abbott go back and forth over the logistics of appearing together on stage for a debate, we close with "When and Where" by Confederate Railroad.
Enjoy!