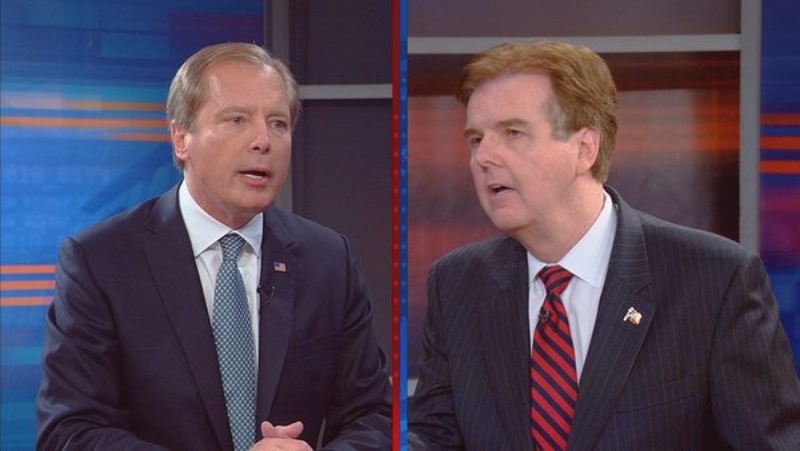 Since the March Republican primary, Lt. Gov. David Dewhurst has received about $1.7 million in political contributions — compared with about $4.4 million for his runoff opponent, state Sen. Dan Patrick of Houston.
In that same period, with close to $5 million in political expenditures, Dewhurst has outspent Patrick by about $400,000. He has also loaned himself about $3 million so far in the months between the primary and runoff. That's on top of another $2 million in personal funds he put in before primary day.
Patrick, who added about $1.5 million of his own money to his campaign coffers before primary day, received two loans: $200,000 from San Antonio physician and businessman James Leininger and $300,000 from Empower Texans, a conservative advocacy group that has endorsed him.

With $450,000 in contributions plus another $18,000 for a teleconferenced town hall call with voters, Empower Texans was also among the top donor to Patrick's campaign during the runoff period. Another was Texans for Lawsuit Reform, the tort reform group that had endorsed Dewhurst in the primary but switched sides in the runoff, which gave the candidate $50,000 in early April.
The Texas Tribune thanks its sponsors. Become one.
The two men face each other in a May 27 runoff after Patrick finished first in March, with 41.4 percent of the vote to Dewhurst's 28.3 percent.