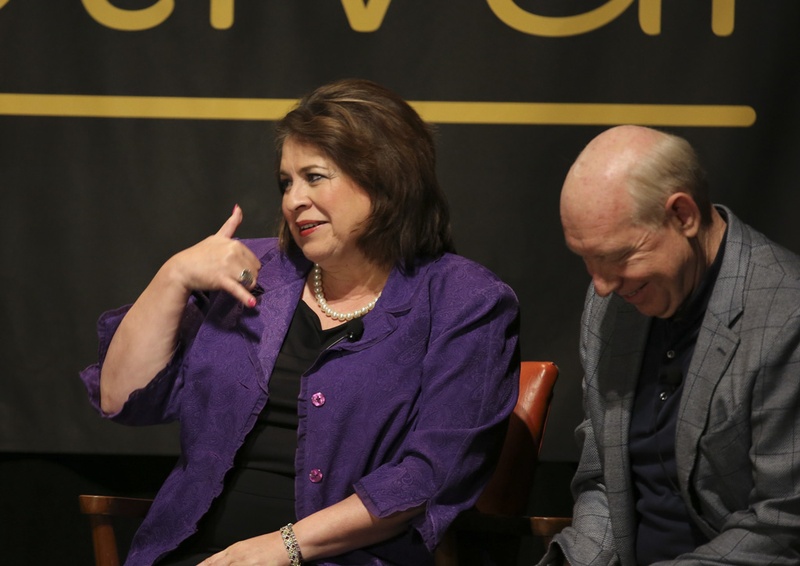 Update, Friday, Nov. 15, 10:35 a.m.:
As promised, state Sen. Leticia Van De Putte said on Friday that she would make a formal annoncement about her future plans in an email sent to supporters. The San Antonio Democrat, who is expected to run for lieutenant governor, will likely make it official on Nov. 23 in San Antonio.
"As a mother, grandmother, and fifth generation Texan, nothing is more important to me than my family and the great state of Texas," Van De Putte wrote in the email, "I understand that the future prosperity of Texas families is dependent upon the path we choose to take today. So after much prayer, reflection and discussion with my family and friends, I'm ready to let you, my grassroots supporters, know what is next for me."
Original Story:
The Texas Tribune thanks its sponsors. Become one.
Sources close to state Sen. Leticia Van de Putte, D-San Antonio, say she is poised to make an announcement on her political future on Friday. But the likely Democratic contender for lieutenant governor is expected to do what gubernatorial candidate Wendy Davis did: reveal a future date for a formal announcement.
"I can't think of somebody who would be a better lieutenant governor for Texas," Democratic consultant Glenn Smith said. "With her legislative experience, the deep care she has for Texas and its future, her work ethic, her honesty, I mean she'd be darn near perfect."
If Van de Putte throws her name in, she'd be the only Democrat seeking the post currently held by Lt. Gov. David Dewhurst, who is facing a Republican primary challenge from state Sen. Dan Patrick, R-Houston, Land Commissioner Jerry Patterson and Agriculture Commissioner Todd Staples.
Van de Putte's formal campaign kickoff is expected to be Nov. 23. In a September interview with The Texas Tribune, Van de Putte said that if she jumps in, "it's not just because I want to help out the team."
"If I put my name on the ballot," she added, "I would only do that if I was convinced that there is a way to win. It's just not in my nature to do something just to place or show."
Editor's Note: An earlier version of this story incorrectly stated that state Sen. José Rodriguez, D-El Paso, was approached about seeking the lieutenant governor's seat. Instead, he had been approached about the position of attorney general.
Texas Tribune donors or members may be quoted or mentioned in our stories, or may be the subject of them. For a complete list of contributors, click here.