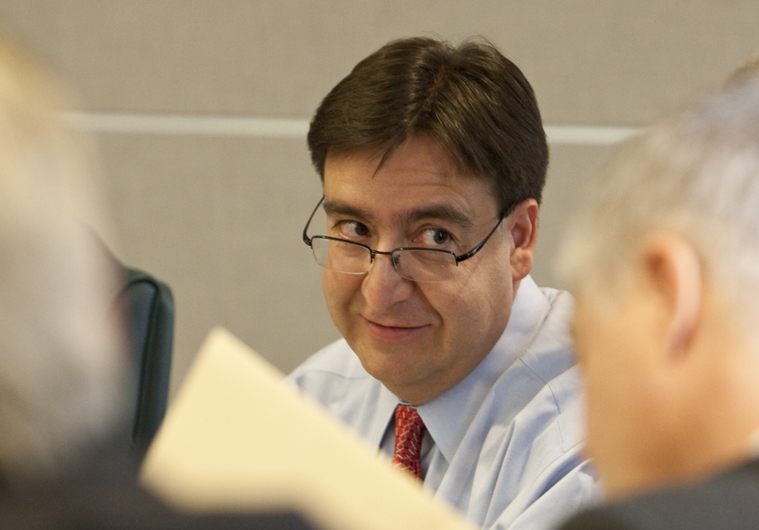 State Rep. Pete Gallego, D-Alpine, says he is filing papers this week to run for the congressional seat now held by Republican Francisco "Quico" Canseco of San Antonio.
Canseco, who upset San Antonio Democrat Ciro Rodriguez in the November 2010 elections, didn't get much of a safety margin in the latest redistricting maps. CD-23 is Republican on paper, but it's attractive to Democrats who think they can bring in enough voters — especially in a presidential election year — to hold Canseco to one term.
Gallego first won election to the Texas House in 1990 and has chaired various committees and also been part of the Democratic leadership, doing time as head of the House Democratic and the Mexican American Legislative Caucuses. That's made him known to state and national Democrats who might be willing to help him in a congressional contest.
The district runs from San Antonio west to El Paso and includes all but five of the Texas counties that border Mexico.
The Texas Tribune thanks its sponsors. Become one.
San Antonio lawyer Manuel Peleaz, a Democrat, decided this week not to run for that congressional seat. He says he got lots of encouragement at home from others in San Antonio but that Gallego has locked down most of the important supporters west of Bexar County. That sets up as a "cage match," as he put it, between Gallego and Rodriguez, and with others, including John Bustamante, son of a former congressman, who announced as a Democratic candidate last month.
Texas Tribune donors or members may be quoted or mentioned in our stories, or may be the subject of them. For a complete list of contributors, click here.