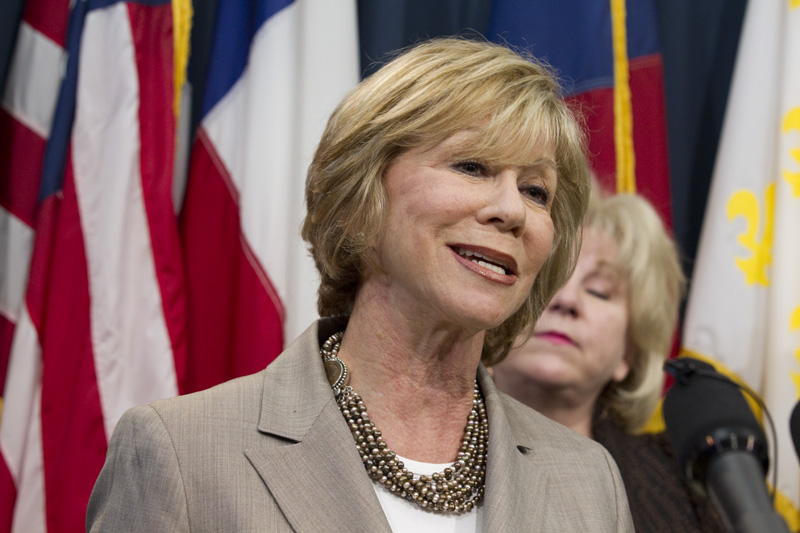 Senators tried to improve the funding picture for public education on Thursday when the Senate Finance Committee voted 13-2 to add $5.7 billion to its proposal.
"The base bill was absolutely not acceptable ... and there was no one that disagreed with that," said state Sen. Florence Shapiro, R-Plano. "We did the best we could and put a significant amount of money back in."
That's still about a $4 billion reduction from current funding levels, and it does not include money to pay for the 80,000 new students expected to arrive in public schools next year. Of the money restored today, $5.3 billion will go the the Foundation School Program, which is the primary source of funding for public schools in the state. The remainder goes for textbooks and discretionary grants for pre-kindergarten, programs improving high school completion and college readiness, intervention for struggling schools and students, and teacher effectiveness.
The House budget, which the full chamber is scheduled to take up on April 1, contains an $8 billion cut to public education.
The Texas Tribune thanks its sponsors. Become one.
Shapiro, who led the subcommittee that considered the education budget, noted that any education funding depends the passage of a school finance reform bill. If that bill does not pass, she said, "then none of this works."
State Sen. Kel Seliger, R-Amarillo, told the committee that he is working on his own school funding proposal addressing the equity issues he saw in the current plan. He intends to introduce his ideas to the committee within the next few weeks.
"Maybe this tough time provides us both the opportunity and the vision to come out of this with a system that is going to systematically serve the public education system in the future," Seliger said.
Democrats on the committee, who included the two nay votes, state Sens. Eddie Lucio Jr., D-Brownsville, and Judith Zaffirini, D-Laredo, expressed concern that the cuts still ran too deep. State Sen. Royce West, D-Dallas, said he was voting in favor of the bill in the interest of moving forward, and with the chance that more money from the Rainy Day Fund could be added later on.
"At this point in process I still feel we are a little short," Lucio said, adding that he was looking for a proposal that "puts a little more equity on the table" for districts.
Texas Tribune donors or members may be quoted or mentioned in our stories, or may be the subject of them. For a complete list of contributors, click here.