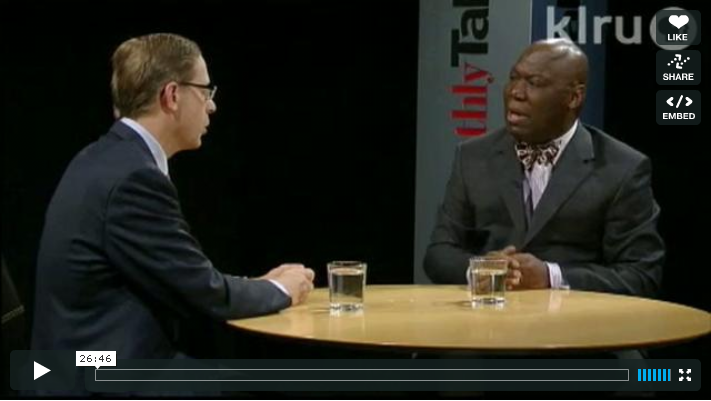 Railroad Commissioner Michael Williams will resign this week, allowing him to work full time on a race for U.S. Senate — and to avoid a potentially bruising legislative fight over the future of his agency.
He's not commenting, but his political consultant, Corbin Casteel, says they'll make an announcement later this week.
"Chairman Williams will have more to say later in the week," Casteel says. "Today is a day for Dr. Martin Luther King. Tomorrow is a day for Rick Perry and David Dewhurst."
Tomorrow is the inauguration of the governor and lieutenant governor.
The Texas Tribune thanks its sponsors. Become one.
U.S. Sen. Kay Bailey Hutchison announced last week that she won't seek another term in 2012, setting off a chain reaction in the political ranks. Williams is one of several candidates who jumped into the race more than a year ago, when Hutchison indicated she might resign to run for governor. She didn't resign and everyone had to back out.
The Railroad Commission, meanwhile, is up for review by the Sunset Advisory Commission. That legislative agency has recommended several changes at the agency, including one that would replace the three elected commissioners with just one. Williams praised that idea when it was proposed; now he's leaving before the legislative debate on that and other changes can begin.
The resignation will let him focus on the Senate race. State officeholders are barred from raising money for state races while the Legislature is in session. They can raise money for federal races, but it creates an awkward situation where they are asking people who have a stake in what the Legislature is doing to give money to the politicians who might have some influence over that process.
This move gets Williams out of that trap, frees him to campaign, and lets him avoid any turmoil that might come out of the Sunset bill.
Several others have shown interest in Hutchison's Senate seat, including Dewhurst, former Texas Secretary of State Roger Williams (who picked up an endorsement from former President George H.W. Bush this morning), Railroad Commissioner Elizabeth Ames Jones, and a Democrat, former Comptroller John Sharp.
Once Williams actually resigns, Perry will appoint someone to fill the position. Williams' term runs through 2014, but that person will serve until 2012 and would have to run for election then, assuming the agency still has three commissioners by then.
Texas Tribune donors or members may be quoted or mentioned in our stories, or may be the subject of them. For a complete list of contributors, click here.