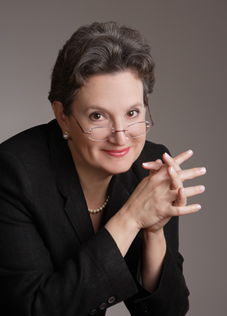 Democrats are still talking about who'll fill out their statewide ticket, and it doesn't look like they'll know by the end of the week. Republicans might not see everyone's filing this week, but expect all of their non-judicial statewide incumbents to file for reelection.
The Democratic primary for governor is crowded at the moment, and will probably add a body when Houston Mayor Bill White announces whether he's running for governor or just fooling. He'd join Hank Gilbert, Kinky Friedman, Felix Alvarado, and Farouk Shami. White has been in the U.S. Senate race, emphatically denying any interest in the gubernatorial contest. But he flipped before Thanksgiving and said he'll think about it.
Houston lawyer Barbara Ann Radnofsky will file on Thursday for attorney general (she lost the U.S. Senate race to Republican Kay Bailey Hutchison in 2006). Former Dallas Mayor Laura Miller told the Austin American-Statesman that her husband, former Rep. Steve Wolens, D-Dallas, won't run for attorney general this year. Don't hold your breath on that one. Houston lawyer Jeff Weems will file on Thursday for Texas Railroad Commissioner. It's hard not to stumble over rumors that Gilbert will run for Land Commissioner or Agriculture Commissioner, but he's been running for governor for some time. A spokesman says Gilbert has "no plans to change at this time," and it doesn't look like he'll file for anything this week. There's your suspense. Other candidates are rumored — that's a normal feature of the filing season — but nobody's raised a banner.
Expect to see Gov. Rick Perry filing on the first day (Thursday), and Hutchison filing for governor on Friday. And with Hutchison's decision to remain in office until after the first of the year — more importantly, until after the end of this filing period — the rest of the statewide Republicans will likely file for reelection, with visions of U.S. Senate appointments dancing in their heads. Lt. Gov. David Dewhurst and Attorney General Greg Abbott, in particular, were making plans based on Hutchison's expected resignation. They'll have to bide their time.
The Texas Tribune thanks its sponsors. Become one.
That leaves the Democrats without candidates, for now, for lieutenant governor, comptroller, and land and ag commissioners. Three of those spots — a majority — are automatically members of something called the Legislative Redistricting Board. That's important: If the Legislature can't agree in 2011 on new political maps for the House and Senate, the decision falls to the LRB, which includes the lite guv, the attorney general, the speaker of the House, the comptroller and the land commission. At the moment, all five are Republicans. And if the Democrats don't pull a full and serious ballot together, the LRB — and the Republicans — will be in position in 2011 to set the political maps they want for the next decade.
The political filings start on Thursday and run through January 4. Statewide candidates and candidates running in districts that cross county lines all have to file with the Republican and Democratic parties in Austin. Candidates for county offices — and for state offices that don't cross county lines — can file in their home counties. The parties will firm up their ballots and turn them over to the Secretary of State in mid-January. The primary is March 2, and early voting starts on February 16. Libertarians do this differently: They'll choose candidates at a convention next spring.
Texas Tribune donors or members may be quoted or mentioned in our stories, or may be the subject of them. For a complete list of contributors, click here.