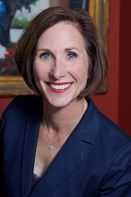 Industry

Business Executive, Oil & Gas
Education

B.A., Texas Christian University
Spouse

Jim
Committees

Administration (Chair)
Agriculture, Water and Rural Affairs
Finance
Health & Human Services
Transportation
Financial Statements
Sources of Income
Kolkhorst's family owns Kolkhorst Petroleum in Navasota, though she says she has no day-to-day contact with the business. She is also the vice president and owner of Trote Inc., a small business, and she and her husband, Jim Kolkhorst, own gas stations and convenience stores.

She has also reported income as a board member for Citizens State Bank in Somerville, as a corporate officer for Kolkhorst Investments LLC and from property holdings. She owns stocks in Verizon, AT&T, Vodafone Group, Walgreens, Bank of Brenham, Intel, Microsoft and Citizens State Bank.

Her husband earns income from his work as owner and president of Kolkhorst Petroleum Inc./Katjimco LLC/Trote Inc. Katjimco owns the land where a convenience store is located.

After years in the House, in 2014 Kolkhorst won the special election for Senate District 18 to succeed former senator and Comptroller-elect Glenn Hegar.
Property
Residence in Brenham valued at $224,000

Along with her husband and another person, she owns a Rattlers Country Store/Exxon and Wendy's in Brazos County.

Her husband owns a lot for a Rattlers Country Store/Valero in Bellville.
Analysis
Kolkhorst receives campaign funds from the convenience store and gas station lobby, and she and her husband own a petroleum business and several parcels of land that include gas stations.

In the past, she has voted against fuel alternatives. In 2011 she voted against SB 1125, which set goals for energy efficiency incentives. That same year she voted against HB 3310, which would have created incentives for purchasing fuel-efficient electric and gas-powered vehicles. She also voted against HB 3308, which would have allowed electric cars to use high-occupancy vehicle lanes regardless of occupancy.