Watson has represented Austin in the Texas Senate since 2007.
Border security and immigration continue to dominate Texas voters' thoughts about the most important problems facing the state, according to the latest University of Texas/Texas Tribune Poll.
Latest News
The endorsement is among the biggest yet in the 12-way primary, and it comes as early voting begins Tuesday. Full Story

Early voting in Texas starts Tuesday, ahead of the headline-grabbing election days in Nevada and South Carolina. As a result, the state is getting a lot of attention from the Democrats running for president. Full Story
Texans are divided about whether more people carrying guns would make the U.S. safer, but a large majority favors expanding mental health and criminal background checks on gun sales, according to the latest University of Texas/Texas Tribune Poll. Full Story

Eleven of the Democratic candidates running to challenge Republican U.S. Sen. John Cornyn will debate onstage starting at 6:30 p.m. Tuesday. Full Story
We want you to help us report on the challenges Texans face when trying to vote — and the possible ways to address them. Share your experiences with us. Full Story

Early voting will last for 10 days, ending Feb. 28. The primary is March 3. Full Story

More than a dozen Americans who tested positive for coronavirus have been quarantined at military bases in the two states, federal officials said Monday. Full Story
It's not a new contradiction, but it's persistent: Texas voters think that property taxes are too high and that school spending is too low, according to the latest University of Texas/Texas Tribune Poll. Full Story

Hegar leads a crowded field of Democrats running for the seat held by U.S. Sen. John Cornyn, according to the latest University of Texas/Texas Tribune Poll. Full Story

The family has pumped millions from its fracking fortune into Texas politics, backing hardline conservative candidates and causes. Now one member of the clan is vying for the House District 60 seat being vacated by Rep. Mike Lang. Full Story
The Texas Tribune is excited to present a return of its Political Pick'em contest. We've selected a handful of competitive Texas primaries, and we want you to pick the candidates who you think will get the most votes. Full Story

Cruz, a U.S. senator from Texas, once called Trump "utterly amoral" and a "sniveling coward." Then he worked to save his presidency. Full Story

Williams, a well-known oilman and entrepreneur from Midland, has died. The one-time Republican candidate for governor of Texas lost a nationally watched race against Democrat Ann Richards in 1990 after a series of public gaffes. Full Story
Houston is among the U.S. cities where highly trained teams will embed with Immigration and Customs Enforcement agents. Full Story

Castro, whose brother serves with Cuellar in Congress, is backing Jessica Cisneros. Full Story

Jerry Zimmerer, an appellate judge in Houston, said his campaign differs from Amy Clark Meachum's because "I actually want the best candidate to win." Full Story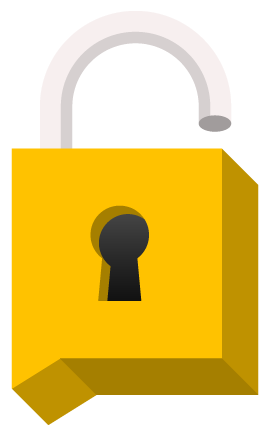 There are several ways you can securely send tips, documents and photographs to our reporters and editors. Learn more.