2017 Year in Review
Bathrooms, baseball and poetry: The Best of TribTalk 2017
TribTalk is a place for opinions and editorials and even poetry (sometimes, if it's great) written by people who are usually in the audience instead of on stage. Here are the best columns from this year.
2017 Year in Review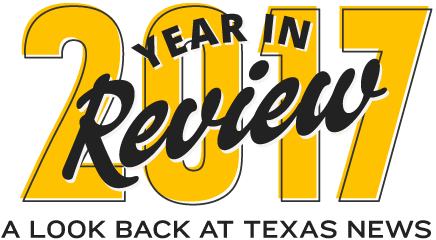 A lively legislative session — and a special session — that featured fights over bathrooms. Legal battles over abortion, immigration policy and political maps. A devastating hurricane. 2017 was filled with nonstop news in Texas. Here are the highlights.
More in this series
During 2017, TribTalk ran about 400 articles, written — with one notable exception — by people who don't work for The Texas Tribune. It's a place for opinions and editorials and even poetry (sometimes, if it's great) written by people who are usually in the audience instead of on stage.
The best part about editing their work is that they're good at this: passionate about their subjects, lucid in their arguments, clear in their writing. Their work is a pleasure to read.
Even in a crowd of good work, however, some things stand out, so we're ending the year with a handful — okay, a couple of handfuls — of the best of TribTalk in 2017.
Texas lawmakers retracted my award, but I wrote an acceptance speech anyway
If you invite someone to come accept an award and talk to your group, and if that someone is Austin writer Sarah Bird, honor the deal. Or she'll write about her experiences as only she can.
The 2017 Texas House & Senate, from left to right: Post special-session edition
Rice political scientist Mark P. Jones has become a regular writer for TribTalk, analyzing the voting of the Texas Legislature and putting it into a form and words that are actually useful to voters. Imagine that. And count us — and yourself — lucky. His latest, on the right-left spread of legislators in the Texas House and Senate, ran in November, just in time for campaign filing.
The "bathroom bill"
Legislation that rapidly became known as the "bathroom bill" prompted a number of TribTalk submissions and remains a topic of heated debate as Texas heads into the 2018 election cycle. Expect to hear more about this, but these are a few notable 2017 submissions from Republican political consultant Mark McKinnon; North Carolina state Sen. Jay Chaudhuri; Texas state Rep. Matt Shaheen; Amber Briggle, mother of a transgender child; and Jonathan Saenz at Texas Values.
We used to talk about immigrants this way — nearly a century ago
Current events prompted Patricia Bernstein, author of a book on the KKK in Texas, to offer a historical perspective: "When we turn our backs on refugees — in this present case, the Syrians who have suffered all the plagues of Job and more in the last few years — we commit an unpardonable act of inhumanity. We also weaken and degrade our country by falling victim to today's version of Klanspeak, which seeks to demonize all immigrants who fall into certain religious or ethnic categories."
School finance reform
The continuing debate over public funding for private schools remains so heated that combatants don't even agree on what to call it: Vouchers, school choice and education savings accounts are all among the tags. Whatever they call it, they were ready to write about it, and we're ending the year remembering entries from Kaitlin Barnes, a teacher; Sara Stevenson, a librarian; Wade Emmert, a GOP activist; and Randan Steinhauser with EdChoice.
My dog is better than your lawyer
Steve Fischer, an El Paso lawyer, on one of his partners: "Excuse me for bragging: S. Roosticus Fischer of my law firm was just nominated by "Lawyers of Distinction" for ranking in the Top 10 percent of all American attorneys. Unbeknownst to the presenters, Shasharoosticus, although very special, is ... my dog."
Why the congressional baseball game is about more than a game
This is that one exception, which we introduced this way: "Editor's note: Texas Tribune reporters don't usually write pieces for TribTalk, but we've made an exception for this commentary by Washington Bureau Chief Abby Livingston, a member of the press team in the Congressional Women's Softball Game."
Pardon the disturbance, but we refuse to be silent
Remember when the Texas House almost went from debate to fistfight? State Rep. César Blanco took exception to the way that was characterized by one particular (!) columnist. "This isn't about decorum. I'm a sailor; I can take the salty language. This is about whether we sit idly or stand up in the face of ethnic scapegoating, racial profiling and abusing the power of the state to intimidate the less powerful."
Ethics, vetoes and pay-for-play politics
State Rep. Lyle Larson raised the governor's hackles with a bill — passed overwhelmingly in the House and never brought to a vote in the Senate — that would have kept governors from appointing big donors to state boards and commissions. Naturally, we asked him to write about what he was trying to do and why.
Patch the state budget for fragile kids
When the state was cutting — and then restoring — money for acute care therapy for kids, state Rep. Matt Krause pointed out a problem in state budgeting that many of the people working on therapy hadn't noticed. Some programs are crowding others out of the state's plans.
Let the Lone Star shine alone again tonight
Normal entries in TribTalk come with short synopses that give readers some idea of the ride each writer is offering. Not so with Kevin McCaffrey, who found his way to TribTalk over the internet from his place in South Hadley, Massachusetts. We'll end this year-end review with his work, which always carries the same summary: "A poem."
Texans need truth. Help us report it.
Independent Texas reporting needs your support. The Texas Tribune delivers fact-based journalism for Texans, by Texans — and our community of members, the readers who donate, make our work possible. Help us bring you and millions of others in-depth news and information. Will you support our nonprofit newsroom with a donation of any amount?
Yes, I'll donate today
---
Information about the authors
Explore related story topics