This Texan's daughter needed medical marijuana, so he moved to Colorado
Emmanuel Garza moved from Texas to Colorado so his baby daughter could get the medical marijuana treatment she needed. Legislation to legalize the same treatment in Texas failed to pass during the regular legislative session.
Madelynn Garza had her first seizure at three months old.
She was born with Aicardi Syndrome, a disease affecting nearly 4,000 people worldwide that caused her infantile spasms and made her legally blind. Now that Madelynn is almost two, her parents say they're not sure whether she'll ever walk or speak, or how long she'll live.
To help relieve Madelynn's pain and curb her seizures, the family bounced from doctor to doctor in Texas and attempted to treat her with pharmaceutical drugs — some of which had negative side effects on her heart and liver.
Before a slate of new laws takes effect Sept. 1, we're taking a look at a few measures that didn't pass the finish line during 2017's regular legislative session — and how those "dead bills" affect individual Texans.
Today's bill:
House Bill 2107 would've expanded the "Compassionate Use Act," a measure signed into law in 2015. The bill would've let qualifying patients with debilitating medical conditions use an oil derivative of medicinal marijuana — specifically low-dose THC. The bill never came up for a vote.
"Once doctors knew she had Aicardi Syndrome, they kind of gave up on us," said Emmanuel Garza, Madelynn's father. "We didn't accept that. We did a lot of research and came across medical marijuana and how it's helped kids with epilepsy."
That research prompted the family's move on Thanksgiving Day from Sullivan City, Texas — a small town near the Texas-Mexico border — to Aurora, Colo., where recreational marijuana is legal.

CBD — a non-euphoric component of marijuana that Texas lawmakers legalized for medicinal use in oil form in 2015 under the state's Compassionate Use Act — didn't alleviate his daughter's seizures.
But THCA oil, which is made from another part of the marijuana plant known to help with epilepsy patients, and isn't yet legal in Texas, immediately relieved Madelynn's pain in Colorado.

Moving to Colorado "wasn't really a choice when you're talking about the wellbeing of your child," Garza said. "You do what's best for your child."
In 2017's regular legislative session, Garza hoped Texas lawmakers would open the door for his family to return to Texas by passing a bill authored by state Reps. Eddie Lucio III, D-Brownsville, and Jason Isaac, R-Dripping Springs, to expand the use of medicinal marijuana in Texas to components other than CBD.
"We had to move, and it wasn't really a choice when you're talking about the wellbeing of your child. You do what's best for your child."

— Emmanuel Garza, father of Madelynn Garza
"Although [the Compassionate Use Act] was specifically designed for people like my daughter, the CBD alone did not work," Garza said. "What do you do then, when the law that was passed in Texas is not going to help you?"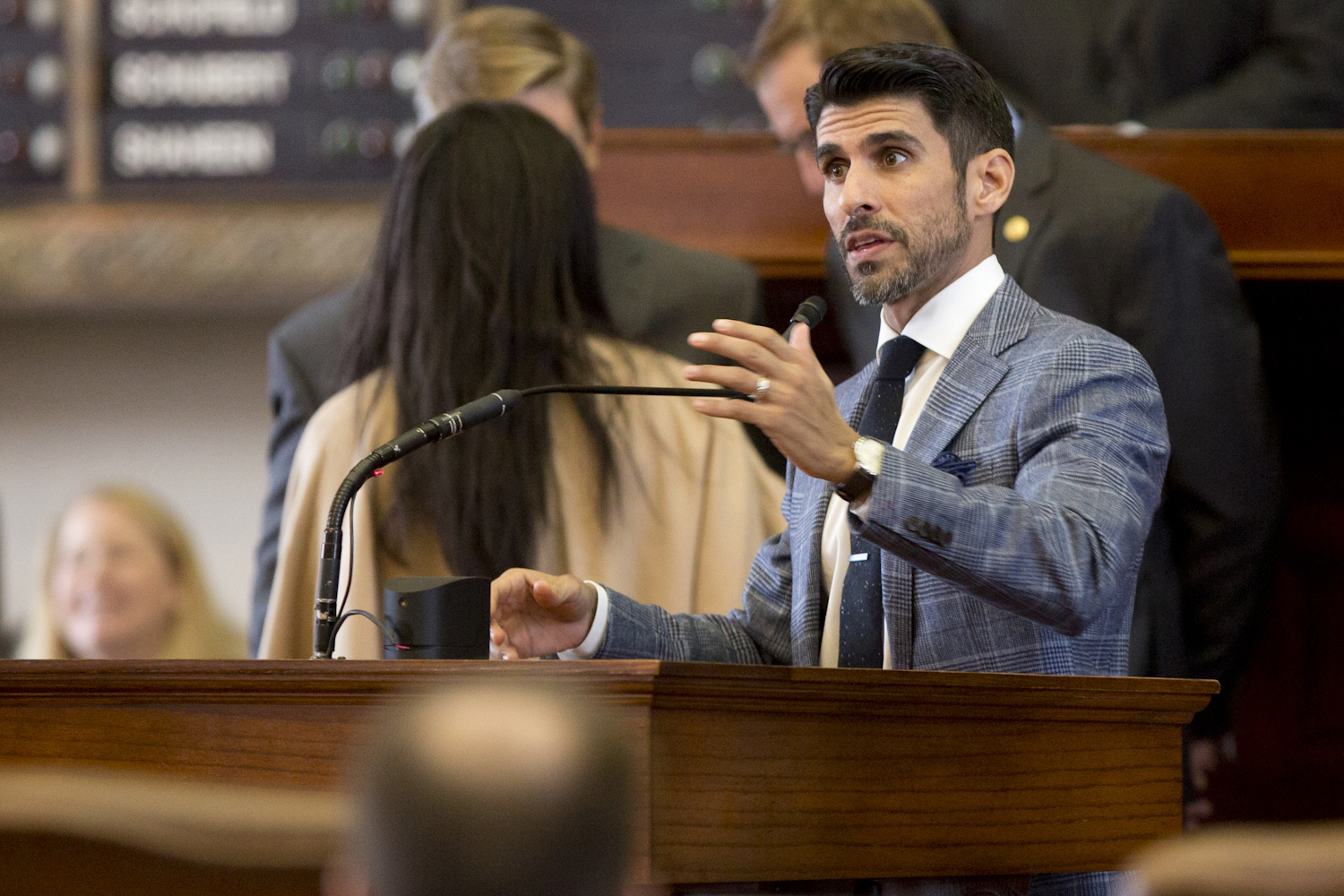 House Bill 2107 would've allowed health care specialists focused on neurological disorders to administer both low-dose THC and CBD to patients. Patients would've only been allowed to use the treatment if two other medications had failed. But despite bipartisan support in the lower chamber — the bill had 77 House lawmakers signed on as co-authors — the measure never made it to the House floor for a vote.
"This isn't something that's cooked up in a lab. It's made like olive oil," Isaac told The Texas Tribune during the regular legislative session. "It just seems absurd that we can't give patients the freedom to use this because there's so many stigmas around the word 'marijuana.'"
Since the measure didn't pass in the regular legislative session and is not on Gov. Greg Abbott's 20-item agenda for this summer's special session, it's unlikely the law will change soon. Garza said his family plans to remain in Colorado for another two years. He's hopeful that in 2019, there will be more momentum to pass a medical marijuana law that would allow families like his to stay in the state.

"At the end of the day, my daughter is not going to be like everyone else. The seizures will slowly kill her," Garza said. "So if this medicine helps her, you're doing it to try to save her life."
Live chat: Talk to our reporters about bills that didn't make it out of the regular session — and what's ahead in the special — Friday, July 14 at noon. Ask a question.
Texans need truth. Help us report it.
Our Fall Member Drive is underway, and we need your support. The Texas Tribune is a critical source of truth and information for Texans across the state and beyond — and our community of members, the readers who donate, make our work possible. Will you join as a member with a tax-deductible donation of any amount?
Yes, I'll donate today
---
Information about the authors
Explore related story topics