Small beer makers say bill creates "extortion fee" as they seek Abbott's veto
Craft brewers want Gov. Greg Abbott to veto a bill that would put limits on some regulatory relief that benefits them. But supporters, including some major distributors, say the bill is needed to stop big beer companies that gobble up independent craft brewers from taking advantage of relaxed regulations.
*Correction appended
Four years ago, the Texas Legislature helped nourish a beer-brewing renaissance by lifting onerous regulations on small manufacturers and brewpubs.
It was one of the main reasons why Oskar Blues of Colorado — the first American craft brewer to self-can — spent millions to open up a brewery with Austin's largest tap room last year. The investment has allowed connoisseurs of Dale's Pale Ale and other craft brands to drink beer the company delivers from the brewery floor, visible through a glass partition, straight to their glasses.
But that was then and this is now.
At the end of May, the Legislature enacted a bill that, as Oskar Blues founder Dale Katechis put it, will "pull the rug out on us a year after we started doing business here in Texas."
The legislation rolls the clock back on some regulatory relief injected into the Texas beer industry in 2013, all while providing "carve-out" provisions that financially benefit three global beer giants. Lawmakers passed the legislation at the urging of one of the most powerful lobby groups at the Capitol — the wholesale beer distributors — which prosper from regulations that generally require beer makers to use their delivery services.
Now, unless Gov. Greg Abbott vetoes a bill dear to some of his most generous campaign donors, brewers who reach the size of Oskar Blues will have to start forking over some of their tap room revenue to distributors — just for "delivering" a product that's already sitting in cold storage a few feet from where it was brewed. The company is still evaluating how much it will affect its bottom line.
In the meantime critics are calling it an "extortion fee" or "dock bump tax" — money craft brewers will have to pay to distributors for services they don't want or need. And they say it will immediately stunt investment and growth in an industry that is exploding in Texas and around the nation — not exactly the image leaders like to promote when they're urging companies to come partake of the lightly regulated "Texas Miracle" economy.
"There's definitely a disconnect between how Texas views itself as a free-market state and some of these alcohol regulations that basically turn distributors into rent collectors," said Josiah Neeley of the R Street Institute, a free-market think tank. "The rules do not have any plausible public health or safety purpose. They're just a matter of making sure that distributors get paid and don't have to compete."
The bill drew fire from a few dozen Tea Party-backed Republicans and their kindred Texas Public Policy Foundation, who saw it as antithetical to laissez faire economics. A handful of inner-city Democrats, the Texas Association of Manufacturing and the Texas Association of Business also opposed it.
They were no match for the establishment Republicans who, along with most of the Legislature's Democrats, voted in favor of the new restrictions. Now craft brewers are doing a full-court press — in social media and direct appeals that have garnered thousands of signatures — for a gubernatorial veto.
Abbott's office did not respond to requests for comment. The governor has until June 18 to sign or veto the bill. Otherwise it will take effect without his signature.
Distributor interests, who hold enormous sway inside the Legislature, say the bill is needed to stop big beer companies that gobble up independent craft brewers from taking advantage of relaxed regulations that big brewers don't get under current law.
"When you get to a certain point, you're no longer the little guy that needs the incentives," said Rick Donley, president of the Beer Alliance of Texas, which represents distributors. "Once they get to a certain annual production level, they're really not new entrants into the marketplace."
The controversy strikes at the heart of tension over some of the most protectionist laws regulating alcohol in the country. While Abbott and other leaders bash local government for overregulating industry, Texas remains one of a small handful of states that don't allow consumers to buy a six-pack from a brewery to consume at home, according to the national Brewers Association. Texas also requires that retailers pay beer distributors in cash for their deliveries. And beyond the tight beer regulations, Texas has a uniquely bizarre liquor law that prevents publicly traded companies from selling spirits — thereby favoring politically powerful package stores and their blood relatives in maintaining the exclusive rights to sell hard liquor.
Donley is the first to acknowledge that Texas doesn't have a "free market" when it comes to alcohol. Instead it has a "heavily regulated marketplace" — wisely put in place to protect the public's health and safety, he says.
Critics give another explanation for the staying power of the heavy-handed alcohol laws: equally heavy campaign contributions from the alcohol industry, particularly the distribution sector. According to figures compiled by Texans for Public Justice, a liberal watchdog group that tracks the influence of money in state politics, booze industry players gave more than $11 million to state campaigns over the past four years, about three-quarters of which came from beer distribution interests.
A single donor, Houston beer distributor John Nau, gave $2.4 million, Texans for Public Justice found. Nau's company, Silver Eagle Distributors, is the nation's largest distributor of Anheuser-Busch products. He also happens to be Abbott's campaign treasurer, the latest reports show, and the governor's pick to lead the Texas Historical Commission.
Abbott was by far the largest recipient of beer distributor cash for the four-year period ($1.4 million), followed by the two Republicans who set the agenda in the Texas Senate and House (which passed the pro-distributor bill) — Lt. Gov. Dan Patrick ($688,000) and House Speaker Joe Straus, ($508,000), Texans for Public Justice figures show.
"This reads like a protection racket in an old black-and-white movie," Texans for Public Justice research director Andrew Wheat said. "Just substitute Al Capone and his thugs for the beer distributors and cast our elected officials in the roles of the paid-off cops working on Big Al's payroll."
Watchdogs aren't the only ones comparing the current system to the mafia that once controlled the liquor trade. Lobbyist Trey Blocker, who ceased to represent Anheuser-Busch after their carve-out deal was inserted into the anti-craft beer bill, called state alcohol laws a "statutory shakedown."
"Al Capone's grandchildren would still be in business if they had followed the beer distributor model." Blocker quipped.
Donley called the comments comparing distributors to Capone-like mafiosos "completely absurd."
The state's alcohol regulations were crafted in part to keep criminals out of the liquor business. Dating back to the period just after Prohibition ended, more than 80 years ago, lawmakers worried about public drunkenness and organized crime passed heavy sales restrictions and set up a "three-tier system" forbidding vertical integration in the alcohol industry. So generally speaking, a manufacturer can't sell, a distributor can't manufacture, a retailer can't deliver, and so on. They all have to stay in their lane.
In recent years, that system was stifling the burgeoning craft brew industry, which exploded over the past decade into a $24 billion business nationally and now represents more than 10 percent of the beer market by volume, Brewers Association figures show. Unlike global brewers making mass-produced beers like Bud Light and Miller, craft brewers — including homegrown companies like St. Arnold's, Live Oak and Real Ale — make beer in small batches and sell in far smaller quantities.
Though Texas was late to the game in promoting the industry, the number of craft brewers has tripled since 2011, according to the Brewers Association.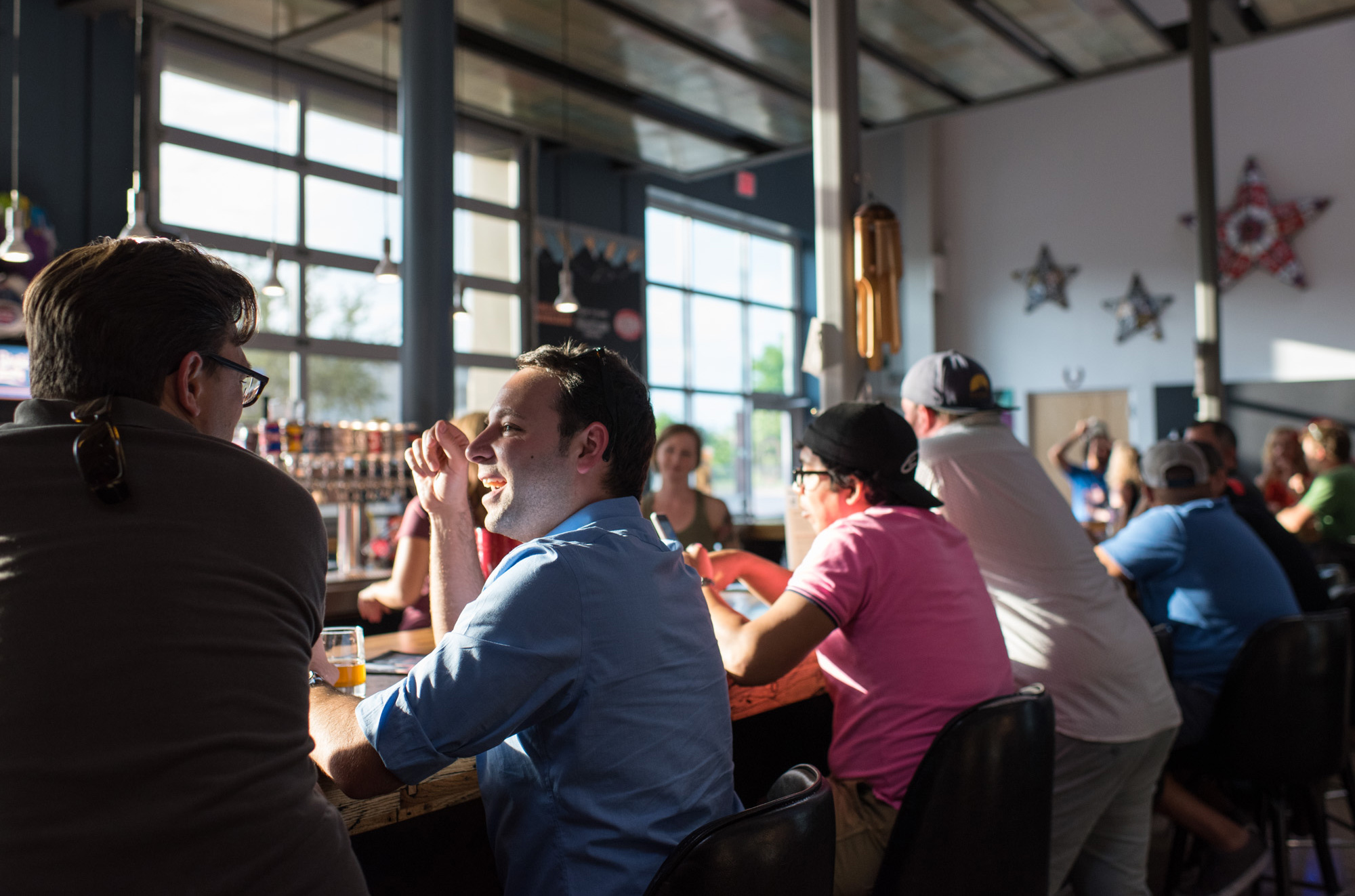 The big leap forward came in regulatory reforms passed in 2013, when Texas took the shackles off of direct sales of up to 5,000 barrels a year by craft breweries. That in turn sparked a proliferation of tap rooms — bars located inside their facilities — which have increased profits and turned the breweries into marketing hubs for beer that can then be purchased at the grocery store or other retail outlets.
Distributor interests cautiously signed off on that deal, but as the industry has grown and drawn outside investment from global players, they fought back this year with a bill to put limits on regulatory relief that benefited craft brewers. The result, embraced by establishment Republicans and most Democrats, is the controversial legislation sitting on Abbott's desk: House Bill 3287, which craft brewers say will dent their explosive growth.
To keep operating the way they do now, craft brewers who run tap rooms would have to stay small and reject significant outside investment from other breweries. That's because when they reach a certain size — producing over 225,000 barrels of beer a year across every premise they or their investment partners own — they'll have to pay a distributor to deliver beer inside their own facility.
It's already damping enthusiasm among craft brewers who thought Texas had rolled out the welcome mat for them.
Dallas-based Deep Ellum Brewing Company is one of them. The investment firm Storied Craft Breweries of Chicago bought a 56 percent stake in Deep Ellum last year, and as its portfolio grows, the breweries it invests in could produce more than 225,000 barrels. The fallout: Deep Ellum owner John Reardon is rethinking plans to open another Texas facility.
"This bill all but guarantees that [Deep Ellum] will no longer continue its search for a new facility in Texas. Our plans of additional taprooms [in Texas] are off the table," the brewery said in a Facebook message after the bill passed Patrick's Texas Senate in a bipartisan vote. "It now makes more business sense to build a brewery in a craft friendly state and ship it back than it does to continue investing inside Texas."
While supporters say the bill was necessary to stop global breweries from snapping up craft breweries and circumventing the three-tier system at their tap rooms, the bill that passed actually lets three global breweries evade the new limits at craft breweries they recently acquired.
Karbach in Houston, bought by Anheuser-Busch InBev; Revolver in Granbury, purchased by Miller-Coors; and Independence in Austin, bought by a Heineken-owned subsidiary — can all avoid paying distributors the "dock bump tax" at their existing facilities. The mega-breweries also got the right to expand at two new facilities each under the bill.
The Legislature didn't extend the same courtesy to Oskar Blues, which has been producing beer in Austin since June of last year. That makes it the only craft brewery in Texas whose current operations will be negatively affected by the bill, according to both craft brewery interests and the Beer Alliance of Texas. Though not anywhere near the size of an international conglomerate like Anheuser-Busch InBev, the company's product is sold in all 50 states and it has breweries in three states with a combined production that exceeds the limit established in the bill.
So unless Abbott vetoes it, Oskar Blues within a matter of weeks will have to pay distributors to "deliver" its own kegs to its own tap room. Right now, company employees use a dolly to move 20 or so kegs a week from its central cooler to a smaller one next to the tap room. The distance between the two: about 12 yards.
Why the Legislature gave an exemption to three publicly traded beer giants and not Oskar Blues isn't clear.
The sponsor of the bill in the House, Rep. Craig Goldman, R-Fort Worth, said he did not offer "grandfather" provisions in his original version of the bill. Those exemptions were added in the Senate version, though Goldman later joined more than 100 House colleagues who voted for it.
Sen. Kel Seliger, R-Amarillo, sponsor of the bill in the Senate, said he didn't know about Oskar Blues' woes when he pushed the legislation through that chamber, even though a craft brewer representative testified about it in a Senate committee and warned about it in literature passed out at the Capitol.
"I know nothing about them," Seliger said this week. "They never came to see me or talk to me."
The brewery, which saw outdoorsy, live-music-loving Austin as a good fit for its company culture, sank $6.5 million into its Texas operation long before the bill was on its radar, company officials say.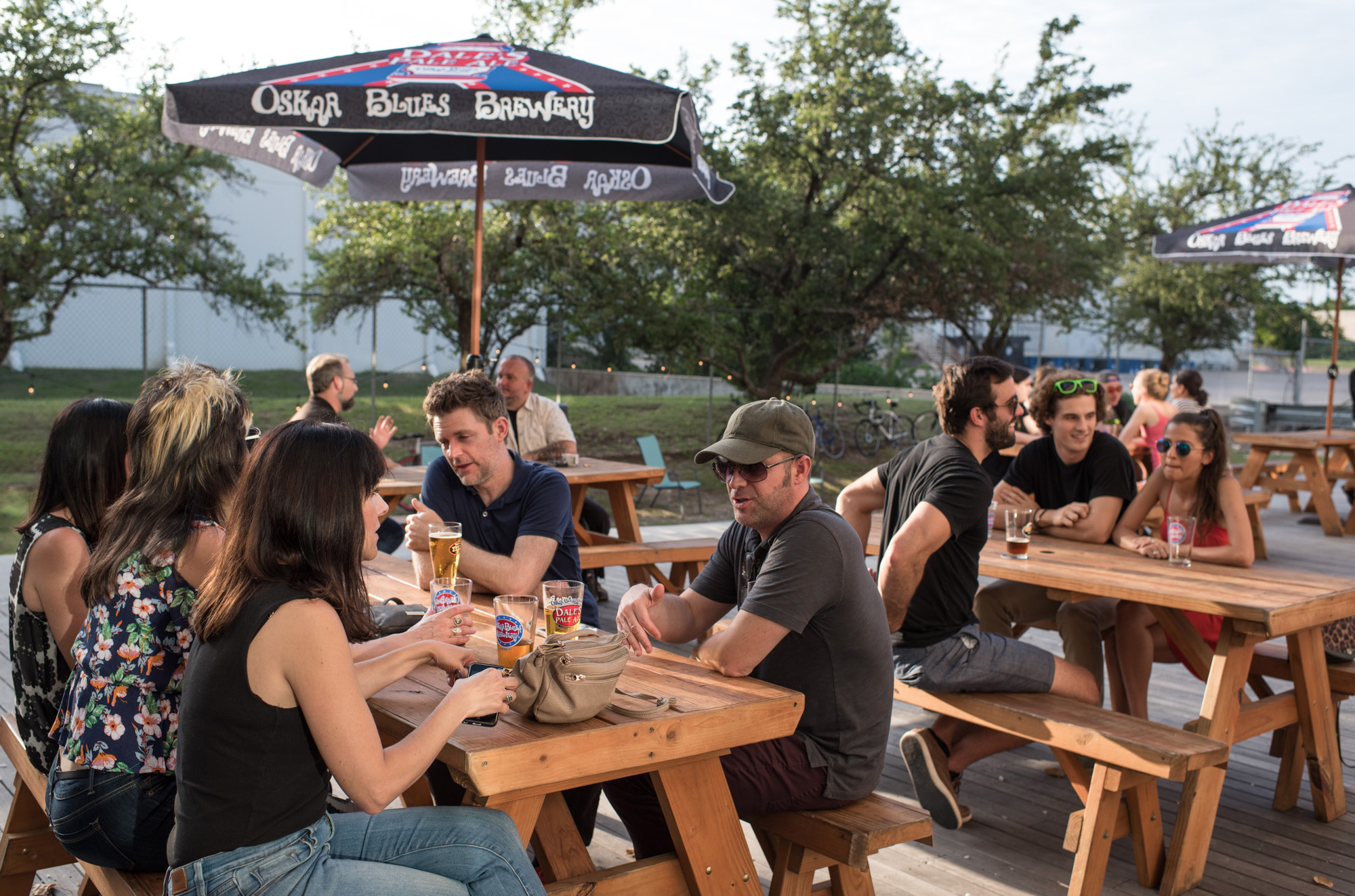 A few weeks ago Katechis, the company founder and namesake of Dale's Pale Ale, testified at a public hearing that if such a bill had been discussed while he was contemplating his move to Austin, "we would have been forced to look into investing elsewhere."
"Craft beer is one of the five fastest-growing manufacturing sectors in the United States today," Katechis said. "More and more of these have affiliations with other breweries. It makes no sense to me why you would want to discourage that business from coming here."
Disclosure: The Texas Public Policy Foundation, The Texas Association of Business, the Beer Alliance of Texas, John Nau, Trey Blocker, Independence Brewing Company, Texans for Lawsuit Reform, Andrews Distributing Company and Wholesale Beer Distributors of Texas have been financial supporters of The Texas Tribune. A complete list of Tribune donors and sponsors can be viewed here.
* Correction: An earlier version of this report incorrectly described a provision applying to three mega breweries that could choose to expand craft brewing operations at additional facilities if HB 3287 becomes law. The breweries will have to use wholesale distributors at those new facilities.
---
Information about the authors
Quality journalism doesn't come free
Perhaps it goes without saying — but producing quality journalism isn't cheap. At a time when newsroom resources and revenue across the country are declining, The Texas Tribune remains committed to sustaining our mission: creating a more engaged and informed Texas with every story we cover, every event we convene and every newsletter we send. As a nonprofit newsroom, we rely on members to help keep our stories free and our events open to the public. Do you value our journalism? Show us with your support.
Yes, I'll donate today