Baylor scandal sparks effort to end sexual assault statewide
As Baylor University continues grappling with the fallout from a sexual assault scandal, legislators from both parties say what happened at Baylor has sparked a bipartisan effort to address the issue at the state level.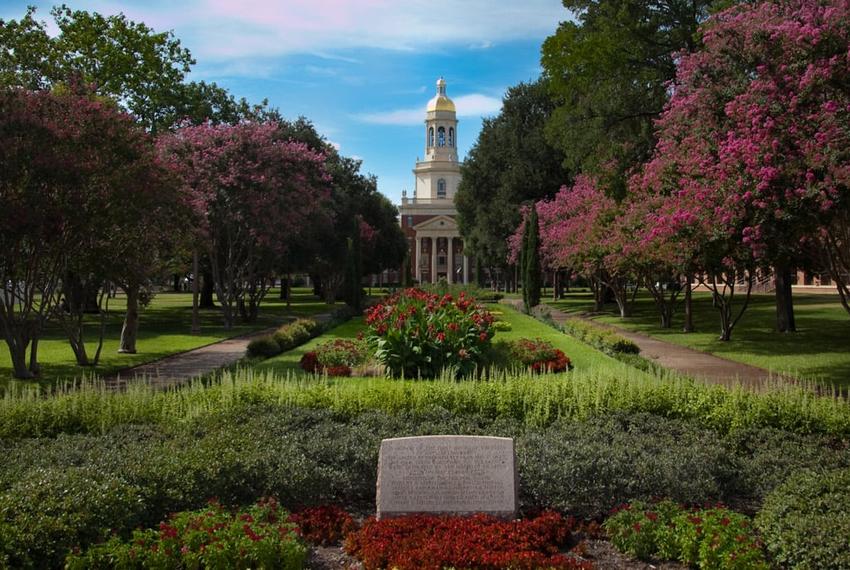 While sexual assault on college campuses isn't a new issue at the Capitol, legislators from both parties say the recent scandal at Baylor University has sparked a bipartisan effort to address the issue at the state level.
One Baylor alum, state Sen. Kirk Watson, an Austin Democrat, has filed a package of legislation aimed at fighting sexual assault on college campuses. Another, state Rep. Jeff Leach — a Republican from Plano — is carrying two of Watson's five bills in the House and told The Texas Tribune the events at Baylor were "certainly something that motivated and propelled me to delve into these issues."
Leach said he and other state officials with Baylor ties have been "communicating on a regular basis on what we could do to address it." And they've consulted with Baylor officials before and during the legislative session, according to a Baylor spokeswoman.
"[N]o other university in the country has responded as aggressively and decisively as Baylor regarding incidents of sexual assault on our campus," spokeswoman Lori Fogleman said in an emailed statement. "We are working alongside our legislators and sharing what we have learned from the actions we have taken to improve and strengthen our response to interpersonal violence."
Meanwhile, former state Sen. Wendy Davis is using her nonprofit Deeds Not Words — an advocacy group founded in 2016 — to encourage students to lobby in favor of the sexual assault prevention bills filed this session.
"Certainly in Texas there's a bright spotlight shining on this issue, particularly in the circumstances surrounding what happened in Baylor," Davis told The Texas Tribune.
But Watson, who has sponsored the bulk of this year's bills targeting sexual assault on campuses, said his efforts aren't tied to the Baylor scandal. He said the issue extends beyond problems at a single university.
Watson said Baylor "had no more input on this than any other institution of higher education that we dealt with, but did provide some information about their policies ... it would be a stretch to say there was a collaboration."
"I have been extraordinarily disappointed in the reports that have come out," Watson said about the Baylor scandal, adding that it "highlighted a very serious need and problem in our state" that the Legislature needed to address in new ways.
An unfolding scandal
The private university in Waco is still grappling with the scandal that became public in 2015. A federal lawsuit filed in January claimed that 31 players on the Baylor football team committed 52 acts of rape from 2011 to 2014, far more than had been previously disclosed by university officials.
Baylor fired head football coach Art Briles and unseated Ken Starr as university president last year in response. Starr left Baylor altogether shortly after. A Baylor spokesperson told the Tribune in February that the university had taken "unprecedented corrective actions" that led to leadership changes within the administration and athletic department.
Last week, another former Baylor football player was arrested on sexual assault charges stemming from a 2013 incident, and Waco's 10th Court of Appeals overturned another former player's conviction and ordered a new trial.
Around a quarter of sexual assault offenders in Texas in 2015 were between the ages of 15 and 24, according to the Department of Public Safety, and another report said more than 20,000 sexual assaults happened in Texas in 2016.
A study conducted by the University of Texas System found that 15 percent of students surveyed at UT-Austin reported that they've been sexually assaulted. The report, released Friday, surveyed 7,500 students at the university through a voluntary questionnaire.
"We have an obligation, a duty as lawmakers — notwithstanding political party or where our collegiate allegiances lie," Leach said, later adding, "We believe it's our responsibility to collaborate with Baylor University to fix it, and that's what we have done."
Ripples at the Capitol
Lawmakers have come at the issue from multiple angles this session. In the House, state Rep. John Raney, a Republican from College Station, filed a bill that would prohibit registered sex offenders from living in public or private campus housing, but would allow schools to determine if low-level offenders unlikely to reoffend could live on campus. Raney said House Bill 355 was also motivated by events at Baylor.
"After the issues at Baylor University came to light, I started researching state statutes that cover sex offenders residency restrictions," he said, adding he was surprised current law didn't prohibit registered sex offenders from living on campus.
Other proposed legislation filed this session includes:
"It's time we change the culture of college campuses, and Texas should lead the way," Huffman said.
Of the five bills filed by Watson in February, three were considered and left pending in the Senate State Affairs committee Thursday.
Sexual assault survivors and advocates weigh in
Laura Welsh said this past year was the first time she's been able to do things like go to the grocery store since she was sexually assaulted in 2009.
Welsh, a 28-year-old former student at Texas A&M University, told lawmakers at Thursday's State Affairs Committee hearing that she was assaulted by another student a year after she enrolled at A&M. She was among several sexual assault survivors who spoke in favor of Watson's legislation.

"In 2012, I discontinued my college education. I suffered from panic and dissociative episodes," Welsh told the committee. "There needs to be a clearer way for us to understand what consent really is. It's not difficult to ask someone if they want to do anything. I think it's a non-issue."
Welsh was joined by several other survivors, including Paige Hardy, a sophomore at Baylor. Hardy said she was sexually assaulted more than a year ago, and society made her feel like it was her fault.
"We need the Legislature to be showing schools how to properly treat victims," Hardy said. "Perhaps sexual assault has never affected you. ... I was there once."
Huffman insisted at Thursday's hearing that lawmakers would not leave victims in the dark.
"We're going to stand with you, I promise you that," she said.
Lawmakers and advocates agree: Baylor may have put a brighter spotlight on this issue in Texas, but universities across the nation are battling a widespread sexual assault problem.

"Texas is not alone. As I've traveled around the country talking to young women, this is an issue that continues to percolate to the top of concern on college campuses across the country," Davis said.
Watson said there's no reason for the Legislature to not take action during the current session.
"There is no question that a scandal that has plagued Baylor has highlighted the very real problem, and one that we need to address. One that we need to address soon. There's no reason to wait," Watson said.
Read related Tribune coverage:
Sen. Kirk Watson's proposed bills would require universities to provide an anonymous online sexual assault reporting process and would prohibit administrators from punishing victims who reveal they were drinking underage at the time of an attack.
A combination of publicity, heightened scrutiny and a new state law is leading colleges across the state to place more emphasis than ever on preventing and responding to sexual assault.
Disclosure: Baylor University, the University of Texas at Austin, the University of Texas System and Texas A&M University have been financial supporters of The Texas Tribune. A complete list of Tribune donors and sponsors is available here.
---
Information about the authors
Quality journalism doesn't come free
Perhaps it goes without saying — but producing quality journalism isn't cheap. At a time when newsroom resources and revenue across the country are declining, The Texas Tribune remains committed to sustaining our mission: creating a more engaged and informed Texas with every story we cover, every event we convene and every newsletter we send. As a nonprofit newsroom, we rely on members to help keep our stories free and our events open to the public. Do you value our journalism? Show us with your support.
Yes, I'll donate today