The Brief: How Trump's budget could impact Texas
The Trump Administration's proposed budget, released Thursday, would cut around $14 million from Texas programs aimed at providing tutoring, mentorship and counseling for low-income students in the state.
Editor's note: If you'd like The Brief delivered in your inbox every weekday, click here to sign up.
Tribune today
Trump budget cuts would hit Texas education service programs hard
President Trump's proposed budget would cut about $14 million from Texas programs designed to provide tutoring, mentorship and counseling for low-income students.
Analysis: Texas lawmakers sending accountability to locals, without control
At about the same time this week, one set of Texas lawmakers was working on ways to limit the growth of property taxes that fund local governments while another was considering legislation that could cost local governments a lot of money.
College aid becomes less ambitious as the number of poor students grows
Sixty percent of Texas schoolchildren are poor, and the state wants more of them to go to college. But the aid it offers them doesn't go nearly as far as it used to.
Texas lawmakers zero out budget for Abbott's pre-K program (video)
In the Texas Political Roundup: Both the House and Senate budget plans have zeroed out the funding for Governor Greg Abbott's early education grant program. Plus, the "bathroom bill" advances in the Senate. And one lawmaker files a bill that would penalize men for masturbating.
Cruz taps his former Iowa director for re-election campaign
The Iowa state director for Ted Cruz's 2016 presidential campaign has joined the Texas senator's re-election campaign.
Gov. Greg Abbott's top health appointee draws bipartisan fire at hearing
Both Republican and Democratic members of a key legislative oversight committee unloaded on Gov. Greg Abbott's top health appointee Thursday, putting him and others on the hot seat for hours about alleged contracting abuses.
House leaders push for withdrawing $1 billion more from state savings account
The proposal from state Rep. John Zerwas would withdraw about $2.4 billion from the Rainy Day Fund.
Key chairman says House will take its time on "sanctuary" legislation
A day after hearing from peace officers largely opposed to the state's current proposal to outlaw "sanctuary cities," the chairman of the House committee that controls the proposal's future said he'd like to see some significant changes.
What you need to know
The Trump Administration's proposed budget, released Thursday, would cut around $14 million from Texas programs aimed at providing tutoring, mentorship and counseling for low-income students in the state. Here's what you need to know:
Among those is AmeriCorps, a federal agency with volunteers nationwide to provide education service programs in underserved communities. Texas received $14 million in AmeriCorps grants for 2016-17, an amount that funded 2,414 program volunteers who worked with 28 schools and nonprofits at 500 sites across the state.
The programs may not be entirely slashed in Texas under Trump's proposed budget, but some say they will face difficulty providing services for Texas students.
Trump's preliminary budget eliminates or cuts funding from another 19 federal agencies and departments, including the Environmental Protection Agency, State Department, Agriculture Department and Education Department.
What we're reading
(Links below lead to outside websites; paywall content noted with $)
Congress' wiretap slap leaves White House fuming, Politico

Study: Texas spent $4.4 billion luring businesses that were coming to the state anyway, Texas Observer
Texas faces at least $21 million in wildfire damages, Midland Reporter-Telegram
At Family and Faith Rally, Texas legislator says she's had death threat over bathroom bill, San Antonio Express-News ($)
DA: No plea deal for man accused in Haruka Weiser murder, Austin American-Statesman ($)
Austin abortion clinic is first to reopen since Supreme Court ruling, Austin American-Statesman ($)

For your calendar
Join us on Tuesday, March 28, at KLRU's Studio 6A for a special screening of Beyond the Wall, The Texas Tribune's short documentary that explores the state's immigration issues through the eyes of undocumented immigrants, border patrol agents and a borderland rancher.
Photo of the day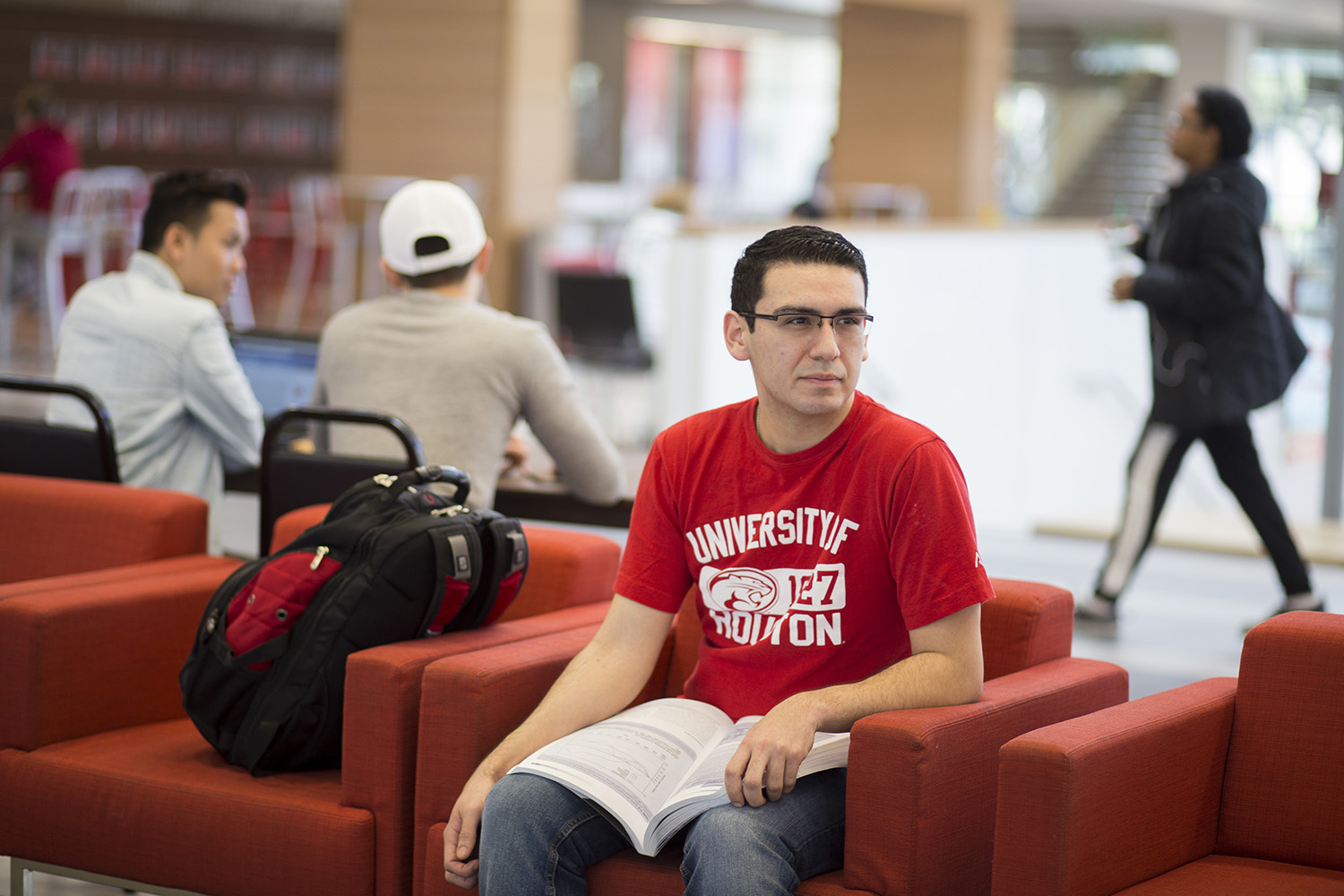 Pre-med sophomore Ricardo Gutierrez on the University of Houston campus on March 15. Photo by Michael Stravato. See more photos on our Instagram account.
Quote to note
"Families, the business community, academic researchers and policymakers all especially understand the importance of Pre-K for low-income children. For them, it is most often the very difference between academic success and failure."
— Robert Sanborn, president and CEO of Children at Risk, on pre-K in Texas via TribTalk
The Brief is written and compiled by your morning news baristas, Bobby Blanchard and Cassi Pollock. If you have feedback or questions, please email thebrief@texastribune.org. We're a nonprofit newsroom, and count on readers like you to help power newsletters like this. Did you like what you read today? Show your appreciation by becoming a member or making a donation today.
Support public-service journalism that gets the context right
Your donations make our reporting possible and keep it free for all to access. Support our nonprofit newsroom by May 11, and your gift will help us unlock $25,000 in matching funds from our partners at Tito's Handmade Vodka, the Bernard & Audre Rapoport Foundation and the Suzanne Deal Booth Charitable Trust.
Yes, I'll donate today