"Come and take it": Eminent domain dispute at heart of bullet train battles
In both courthouses and at the Capitol, opponents of a private company's plans to build a Dallas-Houston bullet train have zeroed on in the firm's claim that it has the authority to take land by condemnation if necessary.
Two years ago, a small band of Republican lawmakers tried to change state law to kill a private firm's bid to build the nation's first high-speed rail line in Texas.
The efforts failed, but those closely watching Texas Central Partners' plans for a Dallas-Houston bullet train knew the war wasn't over.
The battle was revived this week as 10 lawmakers filed more than 20 bills aimed at the project. Many zero in on one of the private company's most controversial claims: that it has the ability to use eminent domain.
For months, supporters and opponents of the project have argued over whether the company has that right to force landowners to sell it the land it needs. And save for one Harris County district court's default judgment in a dispute over the company's access to particular land, there's been no definitive legal or legislative resolution.
But how that issue is ultimately settled could hinder the multibillion-dollar project — or completely stop it in its tracks.
State Rep. John Wray of Waxahachie authored six of the bills filed this week, including one that would strip any entity operating a train going faster than 120 mph from using eminent domain. Texas Central plans to run trains at up to 205 mph.
Wray ridiculed the idea of Texas Central calling itself a railroad even though it doesn't yet operate or own any trains.
"That's not enough to say they're entitled to eminent domain authority to take away people's property," he said.
Yet at least two Texas Central subsidiaries are registered as railroads in Texas. And company leaders point to two statutes in the state's transportation code relating to railways as proof that Texas Central can survey and condemn private land it may need to build its planned 240-mile bullet train line.
But project opponents cite another provision of the transportation code that defines a railroad with such power as a company "operating" a line. Since Texas Central's bullet train isn't yet up and running, they argue the company and its subsidiaries can't possibly be considered a railroad since the word "operating" is written in present tense.
"The project is dead in the water without a fix," said Grimes County Judge Ben Leman, who is also chairman of Texans Against High-Speed Rail, a group that formed in 2015 specifically to oppose Texas Central's project.
Company officials shrug off that notion. They say they have scores of staff, consultants and contractors working on the project and getting it through federal environmental review.
"Clearly, every day we're operating a railroad," said Holly Reed, Texas Central's spokeswoman.
Texas Central officials are quick to point out that they don't plan to use eminent domain on any parcels except as a last resort. The company is in the process of securing purchase agreements on land it will likely need for the route as it connects the state's largest metro areas through multiple rural counties.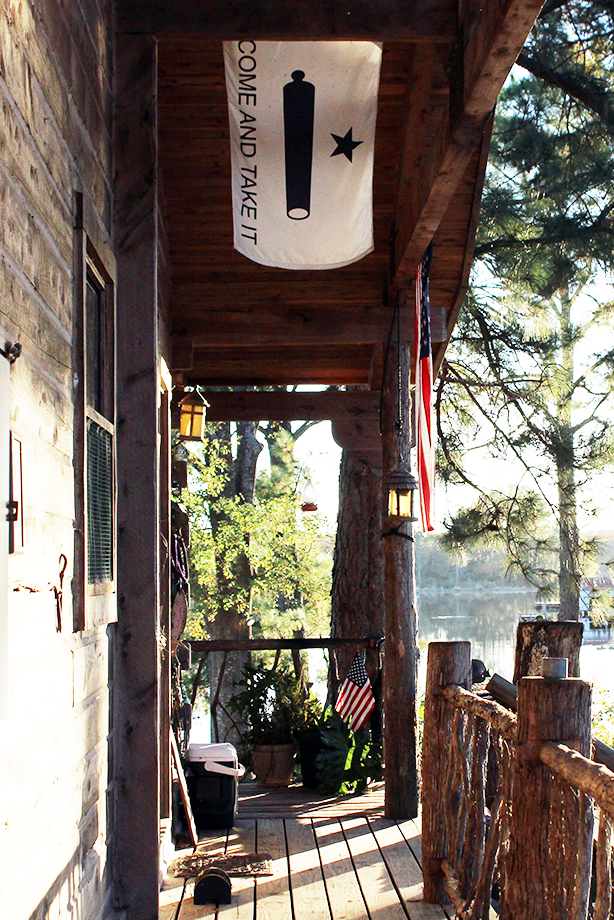 "We're very conscious of our partners in the community and being very direct with them and being open," said Tim Keith, Texas Central's president.
But members of Texans Against High-Speed Rail say there's plenty of information they can't get out of the company. And they adamantly scoff at Texas Central's notion that once it gets federal clearance for a specific route, state law automatically allows it to then buy up Texans' land — by condemnation if necessary.
"Do they really think they can build the 240-mile Great Wall of Texas without anybody approving it?" asked Blake Beckham, a Dallas attorney who owns hundreds of acres of land in Limestone County.
'A lot of momentum'
The flurry of legislation also comes just weeks after the company withdrew more than a dozen lawsuits that could have answered the eminent domain question, at least as it pertains to some landowners' properties.
In those cases, Texas Central argued that its ability to use eminent domain also afforded it the right to survey land that may be needed for the project. The company won that argument in a sole Harris County court order earlier this year, but only after defendants didn't respond to legal arguments or present a case, according to court records. Reed said the company doesn't plan to use that single judgment in any "future litigation."
The company said it withdrew the other suits this month because it wanted to negotiate with landowners. Critics argue the company canceled the suits because it was afraid of the outcome if both sides presented legal arguments.
While dozens of bills have been filed in Austin aimed at killing their project, Texas Central officials say they aren't seeking legislation to clear up the eminent domain debate. They already consider it settled. Reed said the company has "great support" from lawmakers and the company simply plans to keep them updated on the project's progress.
"I think there's a lot momentum on the project and people recognize that," she said.
Other hurdles remain
Even if Texas Central prevails through the session, officials closer to the ground may have a way to force the eminent domain debate to a head.
Texas Central officials point out that they've secured land-purchase agreements for half of the parcels they need in Grimes County, though it's not clear what percentage of track that land represents.
But Texans Against High-Speed Rail chairman Leman is also the Grimes County judge presiding over the commissioners court. Last year, commissioners approved a new requirement that any entity building a high-speed rail line across a county road would have to get a permit — and part of securing one is to prove it has eminent domain authority.
When asked this month how they plan to meet that requirement, Texas Central officials said they'd simply point to the state law to which they've long attributed their eminent domain claims. That's not likely to pass muster in Grimes.
"They have zero proof that they have eminent domain," Leman said. "They have to get a fix for that if this project will move forward."
Dallas Morning News staff writer Jill Cowan contributed to this report.
Read more in this series:
Disclosure: Texas Central Partners has been a financial supporter of The Texas Tribune. A complete list of Tribune donors and sponsors can be viewed here.
Stories written solely by The Texas Tribune are available for republication. For republishing opportunities, contact Natalie Choate at nchoate@texastribune.org.
Texans need truth. Help us report it.
Independent Texas reporting needs your support. The Texas Tribune delivers fact-based journalism for Texans, by Texans — and our community of members, the readers who donate, make our work possible. Help us bring you and millions of others in-depth news and information. Will you support our nonprofit newsroom with a donation of any amount?
Yes, I'll donate today
---
Information about the authors
Explore related story topics