Texas lawmakers aim to eliminate death penalty for convicts who didn't kill
At least two Texas Democrats and one Republican are pushing to reform the death penalty under the law of parties, which holds those involved in a murder equally responsible, even if they weren't directly involved in the actual killing.
Months after Jeff Wood narrowly and temporarily avoided execution for a murder he didn't commit, his case has motivated Texas lawmakers on both sides of the aisle to call for death penalty reform.
Wood, 43, was convicted in the 1996 murder of Kriss Keeran, who was fatally shot by Wood's friend in a Kerrville convenience store. Wood was sitting in a truck when his friend, Daniel Reneau, went into the store to steal a safe and then pulled the trigger on Keeran, who worked there as a clerk.
Even though Wood didn't kill Keeran, he was convicted of murder and given the death penalty under the Texas statute known as the "law of parties," which holds that those involved in a crime resulting in death are equally responsible, even if they weren't directly involved in the actual killing.
He was scheduled to die last August, but, after a rally in front of Gov. Abbott's mansion and uproar from a group of lawmakers, the Texas Court of Criminal Appeals stayed, or stopped, his execution six days before it happened, sending it back to the trial court to review claims of harmful testimony.
With the 2017 legislative session underway, at least two Democrats and a Republican in the Texas House are working to stop Texas counties from sentencing people to death under the law of parties, keeping people like Jeff Wood out of the execution chamber.
"We've got to start somewhere when it comes to reforming the death penalty, and there's no better place to start than the law of parties," said state Rep. Terry Canales, D-Edinburg, about his bill, House Bill 316, which would make those convicted of capital murder under the law of parties ineligible for a death sentence.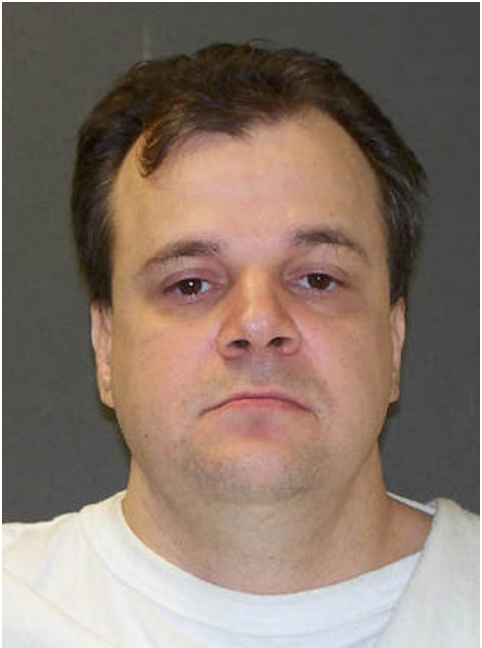 State Rep. Jeff Leach, R-Plano, who has become heavily involved in Wood's case, said he plans to file his own bill as well as work with Canales.
Leach said he never really took a great interest in the law of parties until Wood's case came up, and then he immersed himself in it, fighting against Wood's execution and even planning a trip to meet him in prison next month.
"I am strongly in support of us continuing to have the death penalty, but only for the most heinous crimes and offenders that we know actually committed crimes," said Leach.
There are two pieces to Texas' law of parties. The first puts criminal responsibility on those who help commit a crime, even if they aren't directly involved — think of the getaway driver in a robbery. The second states that all parties are responsible for one felony that stems from another if the second could have been "anticipated." So, in Wood's case, he was participating in a robbery that turned into a murder, and the jury determined he could have "anticipated" the murder based on the robbery.
"He may have suspected, he may have anticipated, but he didn't know," Leach said. "You can't be executing people like that, you just can't. We can keep them in prison for life, but to execute them is an entirely different conversation."
Aside from the new interest, there is Rep. Harold Dutton, D-Houston. He has filed a bill similar to Canales' legislation every session since 2009, along with one to abolish the death penalty. But Dutton's bill is more limited.
House Bill 147 focuses only on the second section of the law of parties. It would make the death penalty ineligible for people like Wood, who was involved in a murder that stemmed from a robbery, even if he anticipated the robbery may turn to murder. But it wouldn't touch on those who are convicted for helping the killer commit the murder.
Texas is one of six states that has executed people who did not actually commit the murder in which they were convicted, according to the Death Penalty Information Center. The center has confirmed five such executions in Texas, and five other states have each had one. Amanda Marzullo with the Texas Defender Service, a group of death penalty defense lawyers, said that difference highlights the disproportionality of the justice system.
"[The new bills] are important for maintaining the integrity of Texas' death penalty," she said.
Still, many prosecutors fight to keep the law of parties to give them more options in special cases, said Shannon Edmonds with the Texas District and County Attorneys Association. For example, there's the "Texas 7," a group of violent prisoners who escaped and went on a crime spree in 2000 that included the fatal shooting of Irving police Officer Aubrey Hawkins. In that case, all six who were eventually captured — one committed suicide beforehand — were sentenced to death, some under the law of parties.
"[Prosecutors] want to have as many tools available to them as possible in some of these heinous cases," Edmonds said.
In a death penalty trial currently undergoing jury selection in Walker County, John Falk is charged with capital murder under the law of parties. According to the Huntsville Item, Falk escaped a Huntsville prison with another inmate in 2007, and the other inmate killed a guard during the escape.
Dutton's previous attempts to reform the law of parties have all failed, with the bills never making it onto the House floor. But he and the other two lawmakers hope the recent publicity in Wood's case will help their cause. In his efforts to stop Wood's execution, Leach said he was able to gather signatures from more than 50 legislators from both sides of the political spectrum.
"I hope the Legislature's smart. ... Around here, it's sometimes persistence that matters," Dutton said.
Canales said he anticipates amendments and substitutions to his bill but that he thinks it could ultimately survive the conservative Legislature.
"Oftentimes we file bills, and the conversation begins," he said. "More than anything I think it's an important step to begin the conversation in regards to capital punishment with the law of parties."
Even if a law is passed, Danny Wood, Jeff Wood's father, has trouble finding solace in it. He advocates for reform of the law of parties, but his biggest concerns remain with his son.
"The bummer is, as much as I look forward to [new legislation], we also face the idea and realization that that does nothing against [already sentenced] cases," he said, which would include his son.
More on Jeff Wood:
Texans need truth. Help us report it.
Independent Texas reporting needs your support. The Texas Tribune delivers fact-based journalism for Texans, by Texans — and our community of members, the readers who donate, make our work possible. Help us bring you and millions of others in-depth news and information. Will you support our nonprofit newsroom with a donation of any amount?
Yes, I'll donate today
---
Information about the authors
Explore related story topics