Can Texas Republicans hold America's reddest large urban county?
Home to Fort Worth, Tarrant County continues to buck a national trend of big-city counties turning blue. There's no simple answer as to what makes it different. And little consensus on what it means for the future of Texas politics.
FORT WORTH — Even though he can openly carry a handgun in Texas with the right permit, Jonathan Grummer thinks that still doesn't allow him enough freedom in a country where firearms rights are enshrined in the Constitution.
"Within reason, I want to be able to open carry everywhere in the United States because I'm a law-abiding citizen," he said.
While his stance plays into a stereotype of Texas being a rural, gun-loving bastion of conservative politics, Grummer lives in the third-largest county in the state. Sprawling out from Fort Worth, Tarrant County helps co-anchor the nation's fourth-largest metropolitan area along with Dallas.
But unlike other population centers in Texas, Tarrant's urban status hasn't flipped the county's conservative leanings.
Among the state's five biggest counties, Tarrant is the only one that hasn't backed a Democratic presidential candidate in the past decade. The 2016 presidential election heightened Tarrant's status as an outlier. Even as the rest of the state's big-city territories moved deeper into the Democratic column, Tarrant steadfastly emerged as America's most conservative large urban county.
President-elect Donald Trump, who takes office this week, won the county by an 8.6-point margin. It was the narrowest win for a GOP presidential nominee in decades in Tarrant. But among the country's 20 largest counties, Tarrant was only one of two that swung Trump's way in November — and it had the wider margin.
Across Tarrant County, Democratic pockets are fewer and less powerful than their Republican counterparts. All four of the state senate districts that fall in Tarrant County are represented by Republicans. The GOP also holds eight of the county's 11 state House seats. Four of the five county commissioner court seats are held by Republicans.
Residents, elected officials and experts here point to a nuanced union of demographic, cultural and political forces to explain why.
"There's just all kinds of interesting numbers out there that make Tarrant County a lot different," said U.S. Rep. Marc Veasey of Fort Worth, the only Democrat holding one of the county's five congressional seats.

Tarrant's minority population, which tends to lean Democratic, hasn't caught up to the state's other big urban counties. At the same time, many Tarrant voters have a storied history of preferring practical governance to partisanship, according to officials and political observers. They say that helps support the moderate faction of the GOP, especially in Fort Worth, the nation's 16th-largest city.

Then there's the county's development pattern. A lot of Tarrant remains rural. And, unlike Harris, Dallas and Travis counties, many of Tarrant's affluent suburbs and conservative bedroom communities lie within its borders, not outside them. That's helped give rise to the NE Tarrant Tea Party, a passionate and organized group that simultaneously supports far-right local candidates and serves as a powerful base for statewide Republicans.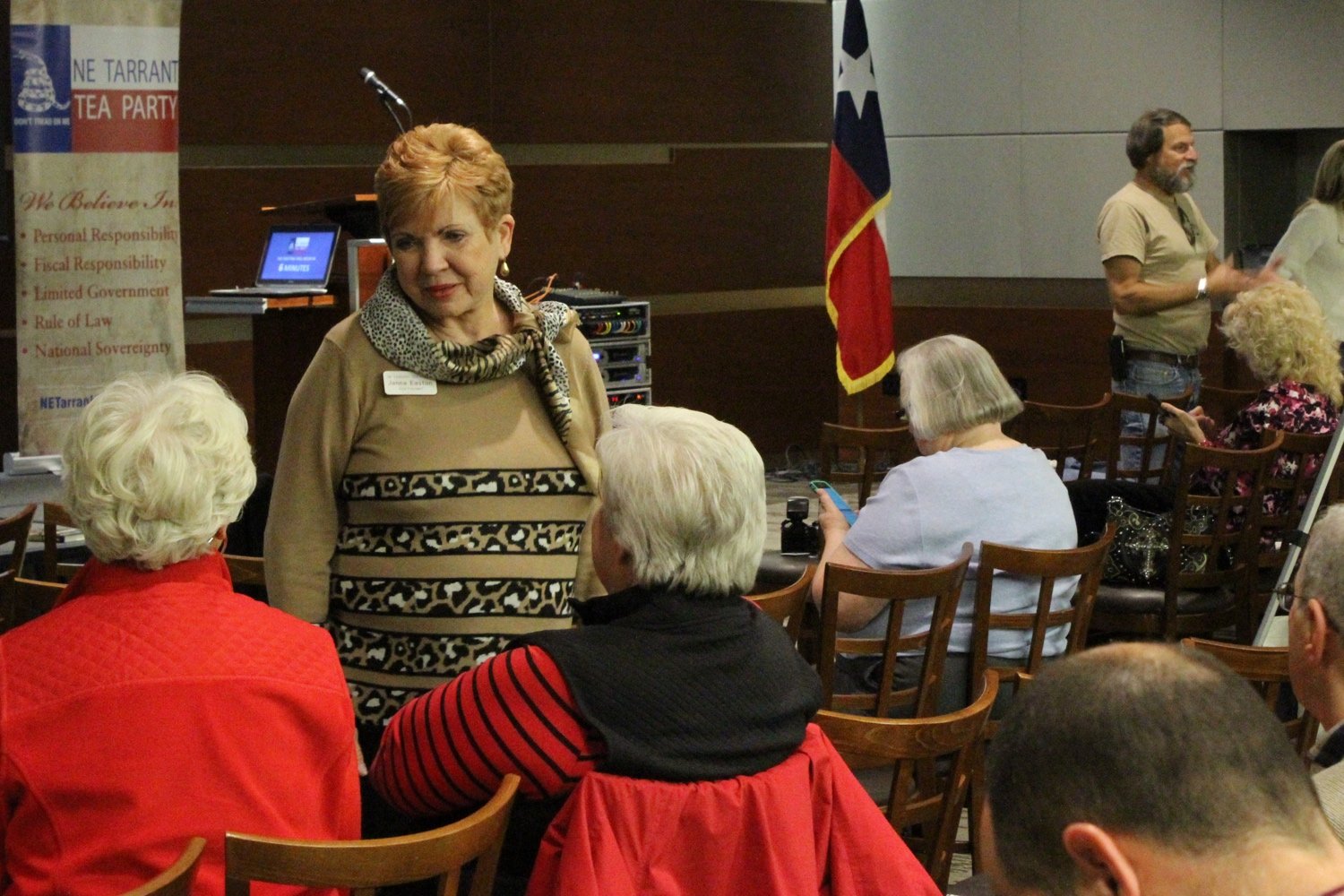 "We get a lot of credit for doing a lot of things, but I think it's because everything fell into place for us," said Julie McCarty, the group's president. "It's not because we had some grand strategy and this was our goal, was to take over Texas, you know, as the conservative wing of the party. It's just happened."
Fringes of urban America
Tarrant's 1.9 million residents are spread out across Fort Worth, its bevy of suburbs and large stretches of rural land even farther out from the city center. Tarrant is also home to Arlington, the state's seventh-largest city and the place where the Dallas Cowboys and the Texas Rangers play. Like many precincts in Fort Worth's urban core, large parts of that town also went for Democratic presidential candidate Hillary Clinton.
To Tarrant's east is Dallas, a bustling county of 2.6 million people that went Democratic more than a decade ago. But on the other side is Parker, a county of 126,000 whose voters supported President-elect Donald Trump with a margin more than 7 times larger than what he received in Tarrant.
"I think Tarrant County is at the very fringes of urban America," said Jim Riddlesperger, a professor of political science at Fort Worth's Texas Christian University. "Obviously, if you go 30 miles west of here, you're in rural country."
Fort Worth locals say the county seat is the "biggest little town" in America. For tourists, its most well-known attraction is the Stockyards, a living throwback to the area's Western heritage. Cattle are herded through the historic district twice a day. The area also hosts the weeks-long Fort Worth Stock Show and Rodeo, a livestock and cowboy extravaganza that kicked off this month.
"It really is a city where everyone knows everyone else, and so it has less of an urban feel than you would find in other urban areas in the country," said Riddlesperger.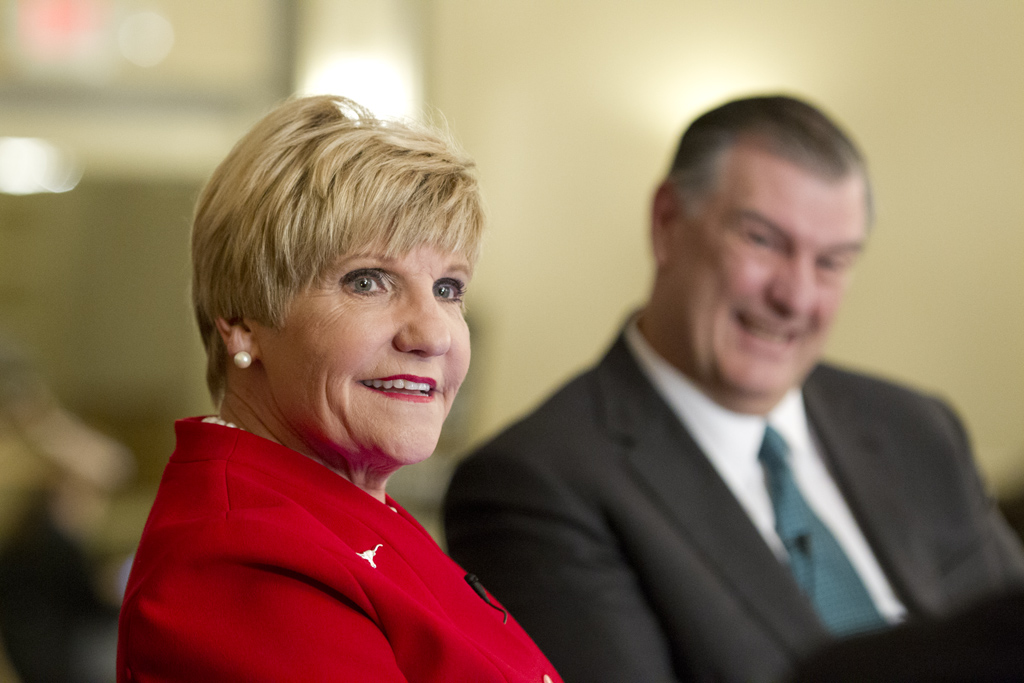 Fort Worth Mayor Betsy Price won election as mayor, a nonpartisan position, in 2011 after she had previously been the county's tax assessor-collector, a post she held as a Republican. The previous mayor, Mike Moncrief, was familiar to the city's voters from his time as a Democratic state senator.

Price said that for decades, Fort Worth voters have cared more about electing moderate, effective, business-minded officials rather than candidates from a particular party. When the Fort Worth native attended her first U.S. Conference of Mayors shortly after her election, she was shocked to learn that most of her counterparts in the country were Democrats.

"Potholes don't care if you're a Democrat or a Republican," she said. "A crime spree doesn't care where you are. Your citizens don't care. They just want their garbage picked up. They want to turn their tap on and have fresh water."
A statewide powerhouse in the suburbs

Things are much different in Fort Worth's suburbs, especially those in the northeast corner of the county, where tiny but affluent towns surround Dallas/Fort Worth International Airport.

This is where one of more than a dozen chapters of the Tea Party took hold across the state around the time President Obama took office. Yet as the group grew to include more than a dozen cities, so did its influence and the number of lawmakers it propelled to office. McCarty, the NE Tarrant Tea Party's president, said as the group succeeded in getting their candidates elected, the organization has drawn more attention across Texas. Statewide candidates now request to come speak to the group. Big-name headliners draw more people to events.
"It's just this wonderful cycle," she said.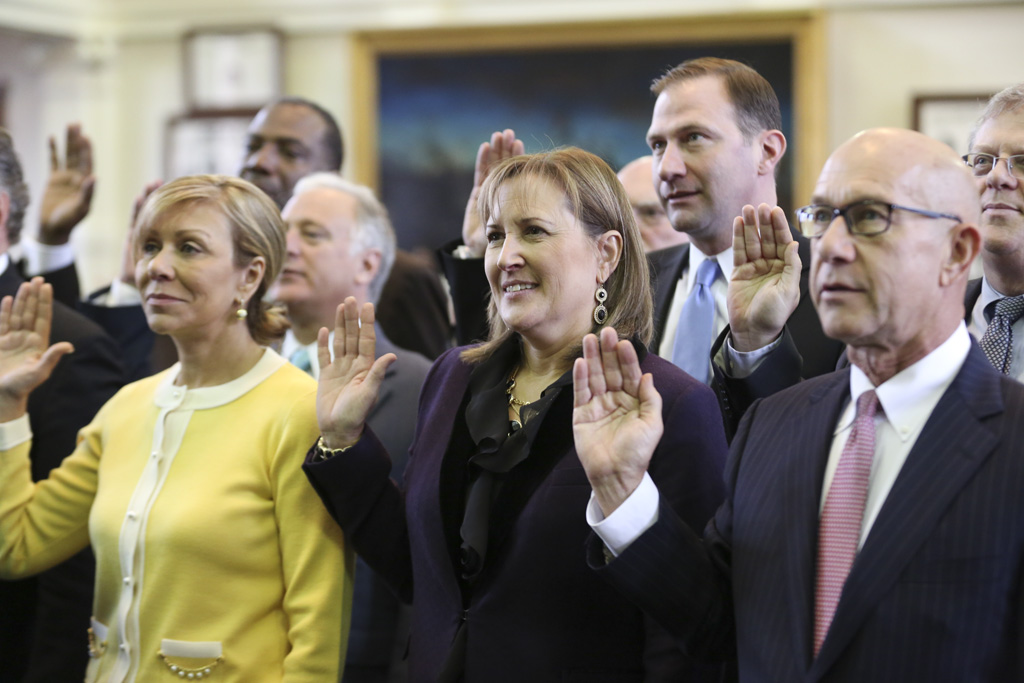 Konni Burton, the group's former vice president, was elected to the state senate in 2014. The Colleyville Republican said many suburban residents in her district have grown tired of electing GOP officials who only pay lip service to conservative tenets such as limited government and fiscal restraint.

"It's part of why I ran for office," she said. "I'm very aggravated that we have to constantly watch our Republican legislators."

That sentiment is what drew Grummer, the gun rights proponent, to the group. He first got involved after Congress and President Bush approved huge bailouts of the financial industry in 2008.

"We don't need to have the government taking our money and putting it into something that doesn't work," he said.
As Tarrant grows, demographics change
Part of what has helped Tarrant become the state's lone Republican urban county is that its minority populations, which largely and traditionally tend to lean Democratic, haven't caught up to the state's other big urban counties.
White residents' share of the Tarrant population is falling, but it hasn't declined as quickly as it has in Harris, Dallas, Travis and Bexar, said state demographer Lloyd Potter. The county's Hispanic population is growing quickly, but it still lags behind the other big counties in terms of raw numbers, Potter added.
But that's likely to change.

While Tarrant remains more white than Texas as a whole, it's experienced a more significant drop in its share of white residents in the past 10 years compared to the state. In 2015, the county's white population dropped to 48.5 percent — down from 56.4 percent in 2005.
Whites' falling numbers in the county aren't limited to its urban core in Fort Worth. In fact, the white population experienced a bigger drop in its share of the population in the suburbs from 2005 to 2015.

Meanwhile, minorities' share of the population has increased steadily, growing both inside and outside of Fort Worth. Some of the largest concentrations of black and Hispanic residents still live near the urban core in neighborhoods north, southwest and southeast of downtown.

Growth among the county's Hispanic residents has yet to reach statewide levels, but black and Asian Texans make up a larger share of the county's population compared to their statewide numbers.

"It's a pattern that's likely to set in in Tarrant as it has in Dallas and Harris," Potter said. "And that's likely to result in some shifts in the political orientation of the general population."

Reading the tea leaves
Veasey, the Democratic congressman, thinks the changing population could soon help give his party a boost at the polls.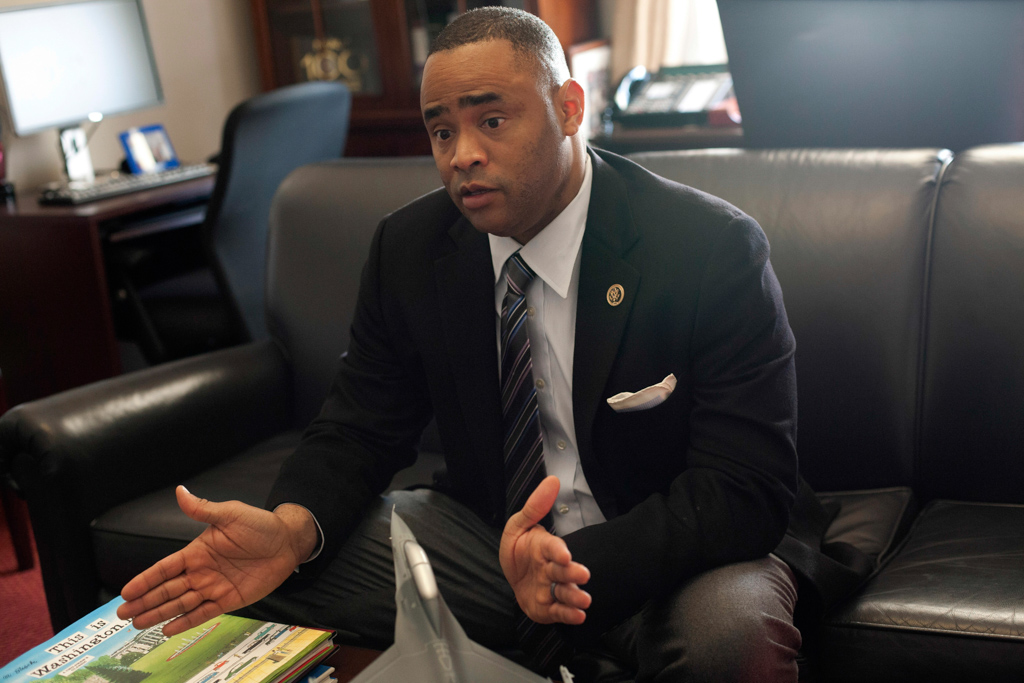 "I'm not saying we're going to win Tarrant County yet," he said. "But I do think that we are going to be in the best position we've been in in a long, long time."

Others aren't convinced that demographics necessarily determine political affiliation. Riddlesperger, the political science professor, said Americans' political leanings these days largely come down to a voter's specific place of residence.

"The reason is because the issues that confront people living in urban areas are very, very different from the issues confronting people in suburban and rural areas," Riddlesperger said. "So their views of life, their views of necessities of life, are inherently different."
And even though Tarrant continues to grow, a lot of that is occurring on Fort Worth's north side, an area of new developments that look more like a typical suburb than a stereotypical urban core. Burton, the state senator, said she thinks the county's status as a Republican urban stronghold portends a national shift in her party's direction -- and that Tarrant will only move more to the right.

Burton said many of the county's newcomers are attracted by the conservative political leanings.

"We're all very independent-minded Texans that truly believe in us doing things for ourselves, keeping government out for the most part," she said.

But Price, the mayor, said Tarrant's political future likely hinges on two things: how much this year's state legislative session is dominated by politics instead of governance and whether a bombastic incoming president can maintain voters' support once his administration is in power.

"People are tired of too much partisanship," Price said. "They're looking for things that help drive their life and make their life better."
Listen to related audio stories from KERA:
Your New Year's resolution list isn't complete without …
… supporting the Tribune. This new year, resolve to do your part to sustain trusted journalism in Texas. Join thousands of readers who power The Texas Tribune's nonprofit newsroom.
Donate now