Despair, meteors and f-bombs: Texans' write-in voters had a lot to say
Texans who weren't interested in any of the presidential candidates on the ballot wrote in everything from Bernie Sanders and Ted Cruz to Chuck Norris and Harambe. Some left colorful messages for election officials.
Editor's note: This story was updated on Dec. 14, 2016, to incorporate data on uncertified write-in votes cast in Dallas County.
This year's presidential election may have caused a surge in the number of Texas ballots cast, but not everyone who voted was excited about the major-party candidates. Or was interested in casting a ballot for one of the 13 certified write-in candidates whose votes were officially counted.
Thousands of voters instead wrote in others — living and dead, real and fictional — for president. In an hours-long investigation, The Texas Tribune reviewed the tallies for uncertified write-in candidates to give voice to at least some of the voters whose presidential picks were completely and totally rejected.
We looked at uncertified write-in tallies in the five largest counties: Bexar, Dallas, Harris, Tarrant and Travis counties.
Bexar's results were the most difficult to draw overarching conclusions from because they were grouped in separate files by individual precincts and not candidates. And in Dallas, we only looked at write-in votes cast during early voting.
But clearly, many Texans weren't happy with their choices. Hundreds of urban voters wrote in some version of "no confidence," "anyone else," "none of the above," "none" and the like. More than a dozen Texans didn't just abstain from voting for president but actually took the time to write the word "abstain." A Bexar County voter wrote "undecided."
And those were the friendlier ways Texas expressed their disdain for major-party candidates. One person in Travis wrote "disappointed" while another wrote "disgusted." Someone in Harris wrote, "America deserves better."
It gets sassier from there. An apparent Bexar County Republican used their vote to request "a real conservative." A Harris voter wanted "anyone else except Cruz." Someone in Travis just wrote "Texit," a play on this year's "Brexit" vote in the United Kingdom. Each of those three counties also got one vote each for "We the People" and "We Can Do Better."
And it gets darker. Two Harris voters cast ballots for anarchy. Another in Bexar simply said (or warned?), "control is an illusion."
One person in Harris wrote "America U R Broken." The sentiment from another Harris voter: "I just cant."
And someone in Dallas County didn't seem to care who won the election, just as long as they "please change Obamacare."
Then there were the lighthearted write-ins. Some version of "giant meteor" or "giant asteroid" got about 8 votes. That includes the very particular "sweet meteor of death." And someone in Harris County just went with a "bag of tarantulas."
At least we think those were meant as jokes. Maybe they were genuine pleas, along with the nine or so voters who wrote some version of "God help us" or "God help America."
Someone in Dallas County didn't mince words and wrote, "Fuck the whole lot." But Travis County, which includes Austin, seemed to have the most f-bombs. Two people there wrote "fuck you," two more wrote "go fuck yourself" and another threw in a "go fuck yourself America" for good measure.
More insight from the Tribune's disheartening, hilarious, uplifting and legitimately enlightening investigation:
Texans felt the Bern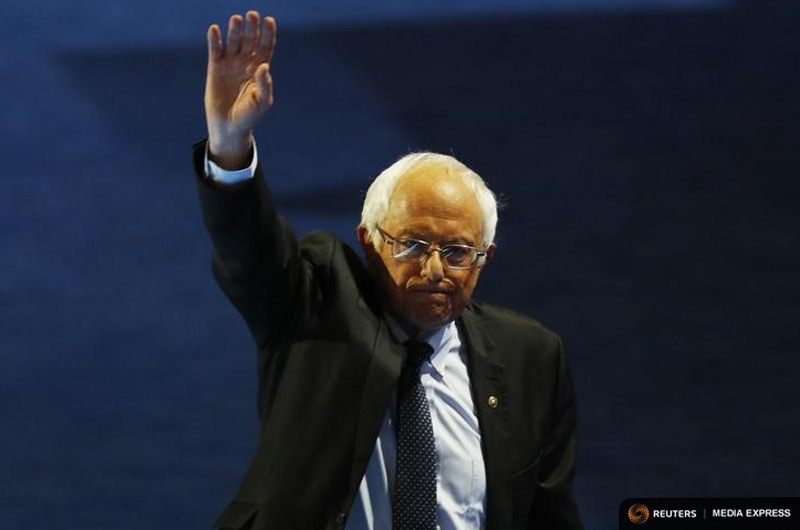 U.S. Sen. Bernie Sanders of Vermont, the Democratic Party's also-ran, appeared to top urban Texans' list of uncertified write-ins. He collectively got more than 4,800 write-in votes in Dallas, Harris, Tarrant and Travis counties and scores more in Bexar County. Of course, most of the state's urban counties lean more Democratic, so he may not have done as well in rural areas.
Republican presidential hopefuls who didn't score their party's nomination also did well, but none so more than Texas' own Ted Cruz. Despite no longer being an official candidate for president, the state's junior U.S. Senator got more than 1,350 write-in votes in Dallas, Harris, Tarrant and Travis counties. He also appeared to lead his fellow Republicans with uncertified write-in votes from Bexar County.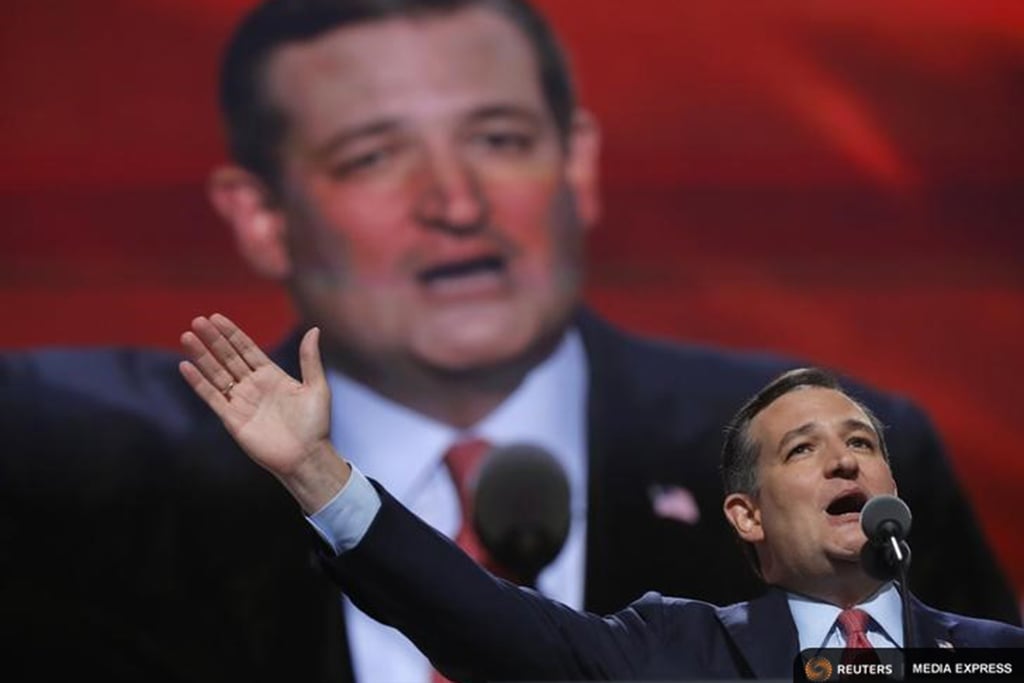 Following up in second place in those counties, Ohio Gov. John Kasich was roughly neck-and-neck with someone who didn't even run for president in 2016: U.S. House Speaker Paul Ryan. U.S. Sen. Marco Rubio of Florida trailed those two in Harris, Tarrant and Travis.
Another well-known figure who showed up a handful of times was former Dallas Police Chief David Brown, who garnered national praise for how he steered that city following the deaths of five police officers who were ambushed and fatally shot by a gunman in July. He appeared to get three votes in neighboring Tarrant and at least one in Harris. Presumably, some Dallas voters also wrote his name in but, as we mentioned above, the county has yet to release that information.
Four more years!
President Obama couldn't run again, but he scored more than 40 write-in votes, from what we could tell. First Lady Michelle Obama did even better than that. She picked up at least 54 votes in Harris County alone.
Presidents George H. W. Bush and his son, George W. Bush, also did well in the urban counties. They were roughly tied in Dallas, Harris and Tarrant counties, but Travis voters seemed to prefer the father to the son.
At least three Dallas County voters wanted dead presidents back in office but not in a Walking Dead kind of way. The ghosts of John F. Kennedy, Richard Nixon and Ronald Reagan each got a vote in that county. (Yes, voters specifically wrote "ghost" in each instance.)
Oh, and Michelle Obama wasn't the only first lady who got a nod. At least one voter in Travis County would like to see Jackie Kennedy back in the White House. Another in Dallas would like to see Laura Bush as commander-in-chief.
Just sound it out... and add a vowel or two
One reason this isn't an exact science: Spelling. Voters went into the booths with an array of ways to spell names of their preferred candidates and local election officials could not be bothered to reconcile the voters of Deez Nutz and Deez Nuts.
It appears Bernie Sanders gave write-in voters more trouble than anyone else. There were at least 24 versions of Sanders' name in Travis County. Not to be outdone, Harris voters came up with about 30. Among variations in the four counties were Berny Sanders, Berni Sanders, Barnie Sanders and, because someone wanted to add syllables, there was also a Bernie Sasanders.
Meanwhile, someone in Tarrant County spelled Matthew McConaughey's name flawlessly. Yet the actor didn't appear to get any votes in his home Travis County.
Speaking of Celebrities
Only three Harris County voters likely cast ballots for their most famous resident, Beyonce Knowles. And that's if you count the vote that was just, "Bey." Which we totally do. But that's fewer votes than Grammy nominations she just received.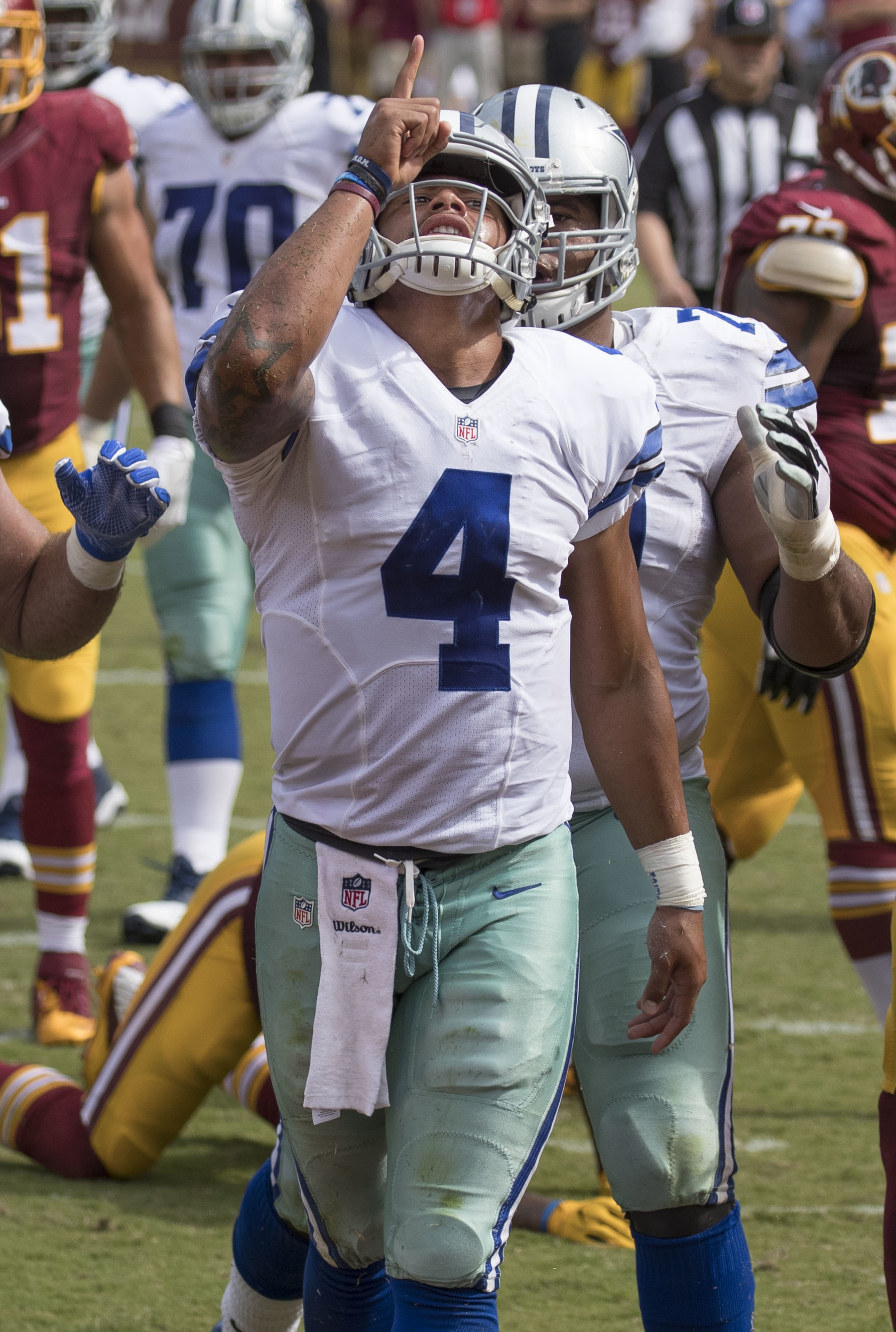 Other celebrities written in: media magnate Oprah Winfrey, singers Keith Richards and Eddie Vedder, actor and meme-magnet Chuck Norris and Oscar winner Morgan Freeman. Dolly Parton joked about running for president at her Austin concert this week. Hopefully all the Texans who voted for her – there's at least three – caught the show.
Country singer George Strait was also a popular choice, especially in Harris County where he picked up about six votes. But, y'all, there's only one true king when it comes to entertainers that Texans want to see in the Oval Office: Willie Nelson. The American icon scored more than 90 votes in Dallas, Harris, Tarrant and Travis.
Dallas Cowboys quarterback Dak Prescott, leading the team on a long-awaited successful season, picked up at least 10 votes in Dallas, Harris, Tarrant and Travis.
Houston Texans defensive end J.J. Watt scored nine votes in Harris County and another one in Travis County.
Dallas Mavericks owner Mark Cuban picked up at least 25 votes in urban counties.
Some dead celebrities got love, too. That includes Elvis Presley and Tupac Shakur. But neither did as well as fallen gorilla Harambe. Because 2016.
On the religious front, Pope Francis picked up a handful of votes. But his boss did way better. Jesus Christ garnered hundreds of write-in votes, if you assume people meant the religious figure and weren't just fed up and using his name in vain. Someone in Bexar, on the other hand, would like to see what Lucifer would do in the White House.
Who cares about reality anyway?
Fake people — and animals — got some love, too. Batman scored at least four votes. Rocky got one. Albus Dumbeldore scored two. So did Mary Poppins. Darth Vader got at least four. Harris County voters also liked Frank Underwood, the fictional politician from House of Cards.
A Snoopy-Woodstock ticket got a nod in Travis County. Buddy the Elf got two votes in Tarrant.
Even Clark Kent got a vote. And people say Americans don't trust journalists any more.
Then there was the Harris County voter who was very adamant about voting for Julia Louis-Dreyfus' character on Veep by writing "Selina Fucking Meyer."
Because why should Austin voters get to have all the fun with obscenities?
Read more:
Julian Aguilar, Rodney Gibbs, Scott Hudson, Robert Inks, Jim Malewitz, Alexa Ura, Edgar Walters and Amanda Zamora contributed to this report.
---
Information about the authors
Quality journalism doesn't come free
Perhaps it goes without saying — but producing quality journalism isn't cheap. At a time when newsroom resources and revenue across the country are declining, The Texas Tribune remains committed to sustaining our mission: creating a more engaged and informed Texas with every story we cover, every event we convene and every newsletter we send. As a nonprofit newsroom, we rely on members to help keep our stories free and our events open to the public. Do you value our journalism? Show us with your support.
Yes, I'll donate today