Petroleum engineer lifts Libertarian hopes in Railroad Commission race
Mark Miller, a Libertarian running for Railroad Commission, is gaining an unusual amount of attention in a turbulent election cycle, leaving his party hopeful that it can make a splash in a statewide race.
DRIPPING SPRINGS — Mark Miller's otherwise unremarkable home office hints at his message to Texas voters.
On its walls: diplomas from Harvey Mudd College (a bachelor's degree in engineering) and Stanford University (a doctorate in petroleum engineering). On a shelf above Miller's desk sits a personalized blue hard hat — a souvenir of his early years working California oilfields.
The 65-year-old spent nearly two decades teaching petroleum engineering at the University of Texas at Austin, and he recently retired from a company that produces software for the oil and gas industry. He suggests that his industry experience and technical know-how make him a prime candidate to fill an open seat on the Texas Railroad Commission, the curiously named agency that regulates oil and gas and has a host of other duties.
Asked, for instance, how as commissioner he would respond to earthquakes triggered by deep injections of oilfield waste, he responds: "Some of those studies, I might have to do myself."
In the run-up to this year's race, Miller self-published a 112-page book about the agency.
But barring a Permian Basin-sized miracle, Miller — who wants the commission to do more watchdogging and less cheering for the industry it oversees — will lose badly. No matter how hard he campaigns, he'll still be a Libertarian, and Republican-dominated Texas rarely elects statewide candidates from both major parties, let alone a third one.
In his first Railroad Commission run, in 2014, Miller drew just 3.2 percent of the vote.
Nevertheless, the engineer is gaining an unusual amount of attention in a turbulent election cycle, including endorsements from the state's biggest newspapers. This leaves Libertarians hopeful that they can have a rare impact in a statewide race.
"Obviously, I'm running to win," he said. But if he could draw even 10 percent of the vote? "That would rattle Texas politics."
A Republican frontrunner
Former state Rep. Wayne Christian, 66, will likely crush Miller and his other opponents — Democrat Grady Yarbrough and Martina Salinas of the Green Party — in the race to fill Chairman David Porter's seat on the three-member commission.
The Republican from Center has the money, and endorsements, to make that happen. And since few voters understand what the Railroad Commission does (it doesn't meddle with trains), they will most likely pick by party.
From July through September, Christian, who edged out Gary Gates in a primary runoff, raised more than $197,000 — about $169,000 from energy companies, groups and employees. He has nabbed endorsements from Gov. Greg Abbott, each sitting railroad commissioner, industry groups and more than two dozen other state officials.
Miller raised $71,500 in the same period, with just $300 from folks with energy ties. Salinas, a 38-year-old construction inspector, raised $820. Yarbrough did not raise or spend any money during the period.
On the campaign trail, Christian, a financial adviser, has echoed Republican talking points about the U.S. Environmental Protection Agency (the agency is "lying like a bunch of Obama dogs" about the Texas environment, he said at one candidate forum) and advocated keeping a light regulatory touch on oil and gas producers.
His campaign did not respond to repeated requests to be interviewed for this story.
The contest comes at a key time for the Railroad Commission, which also regulates mining, pipeline safety and natural gas utilities. A crash in oil prices has plunged the petroleum industry into a world of uncertainty — spurring bankruptcies and layoffs.
Meanwhile, the Sunset Advisory Commission has recommended a host of changes at the agency, including beefing up its oversight of drilling, pipeline safety and abandoned wells; improving record keeping; changing its name; and no longer regulating natural gas utilities. Industry and some lawmakers have pushed back against the proposals.
Speaking at a candidate forum in February, Christian said he would not advocate any major reforms this legislative session. "We need to protect the industry," he said.
Christian has suggested that his 14-year legislative career made him an expert on energy issues. But he fumbled early in his runoff campaign when he told the Tribune that he didn't realize that the Railroad Commission regulated natural gas utilities.
Lauren Hamner, a spokeswoman for Commissioner Christi Craddick, downplayed the importance of technical expertise as a commissioner and called Christian a quick study.
"There are many tasks presented to the commissioners in running the agency that have little to do with technical expertise, particularly that of petroleum engineering," she said in an email.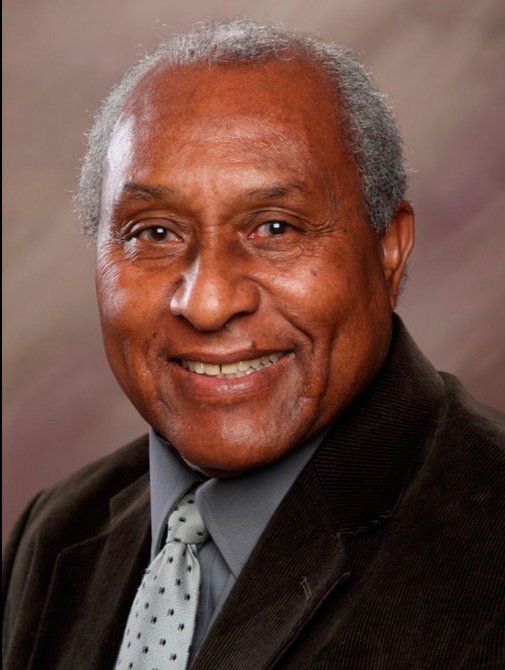 Yarbrough, a retired San Antonio schoolteacher who lives in Flint, did not appear to realize the commission's full duties either, and he has struggled to answer other basic questions about oil and gas production. In an interview with the Tribune, the 79-year-old Democrat suggested that researchers had linked fracking — the blasting apart of rock to free up oil and gas — to small earthquakes that have recently rattled Texas. In fact, experts here have implicated wastewater injections.
Broadly, Yarbrough has called for what Democrats tend to support: consumer advocacy on the commission, an emphasis on public safety and limiting fracking in urban communities.
"Everybody knows how to get [oil] out, but no one knows how to protect the public," he told the Tribune, insisting he knows enough to make rational decisions.
But even some in Yarbrough's party are leery about his qualifications. "He doesn't know squat," said Lon Burnam, a former Texas lawmaker who finished third in a Democratic primary he was favored to win. Burnam would not say how he would vote but called Christian "so unacceptable," saying he would use the commission to raise a "fundamentalist flag."
And Miller? "He is a reasonable, rational Libertarian," Burnam said. "There is a reason that the three largest dailies in the state have endorsed the Libertarian candidate."
The Dallas Morning News, Houston Chronicle, San Antonio Express-News, Fort Worth Star-Telegram and Corpus Christi Caller-Times have all endorsed Miller — a rare coup for a third-party candidate.
"Recognizing him as the most qualified candidate also doesn't do him justice," the Caller-Times piece said. "He'd be a worthy candidate regardless of the competition and regardless of party affiliation."
"Tough love" for industry
As a Libertarian, Miller tends to favor less regulation, but he speaks of a need for the agency to practice "tough love" with the industry and says it should do more to protect the public — private property rights especially.
"The industry people look upon the Railroad Commission as serving them," he said. "They don't need to be the enemy of oil and gas, but they have to be its regulator. Period."
Miller, who said he would serve just one term on the commission, suggests he's "not beholden to anyone" because he would not accept campaign funds while in office.
He backs the Sunset Commission's recommendations and said he would use his seat to call on the Legislature to make other changes; For instance, he would back legislative efforts to plug gaps that have left the Railroad Commission or any Texas agency unable to evaluate quality-of-life concerns with oil and gas waste sites — like one that has roiled the South Texas town of Nordheim.
John Wilford, chair of the state Libertarian Executive Leadership Committee, said Miller might be the party's "most impressive state-level candidate to date" in Texas.
Libertarians hope the presidential election — a race between two candidates that many Texans find unpalatable — prompts voters to look outside the two-party system as they gaze further down their ballots. Some experts don't foresee that happening.
"It just doesn't seem really likely that the third-party ticket would have a major influence," said Jerry Polinard, a political scientist at the University of Texas-Rio Grande Valley. But in this election season, he added: "Conventional wisdom has had the door slammed in its face so many times."
Read more about this topic:
---
Information about the authors
Quality journalism doesn't come free
Perhaps it goes without saying — but producing quality journalism isn't cheap. At a time when newsroom resources and revenue across the country are declining, The Texas Tribune remains committed to sustaining our mission: creating a more engaged and informed Texas with every story we cover, every event we convene and every newsletter we send. As a nonprofit newsroom, we rely on members to help keep our stories free and our events open to the public. Do you value our journalism? Show us with your support.
Yes, I'll donate today