Embattled STAAR Test Vendor Facing $20 Million Fine
The Texas Education Agency is slapping the New Jersey-based company that develops and administers the state's controversial STAAR tests with a $20.7 million fine over widespread logistical and technical issues.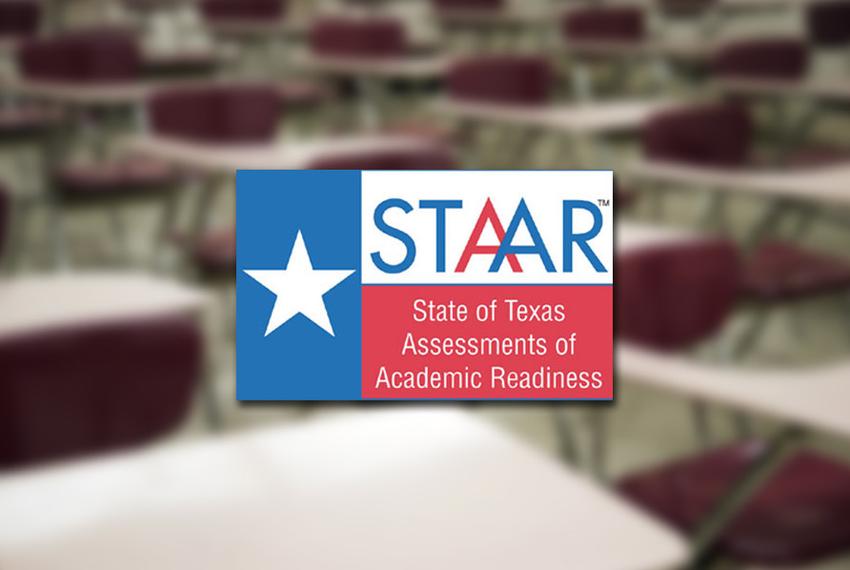 *Correction appended.
The Texas Education Agency is penalizing the New Jersey-based company that develops and administers the state's controversial STAAR tests — to the tune of $20.7 million — over widespread logistical and technical issues reported with the spring administration, Education Commissioner Mike Morath announced Tuesday.
The problems caused thousands of students to lose answers to online standardized tests.
The education agency is slapping Educational Testing Services with $5.7 million in "liquidated damages" and also asking it to "invest $15 million of its own funds toward an action plan that addresses a number of areas of concern this past school year," Morath said. Those areas include online testing and shipping, scoring of the tests and reporting results.
"I believe this combination of liquidated damages with an additional financial commitment from ETS reflects the correct balance of accountability for the recent past and safeguards for the future," Morath said in a statement.
It is the largest fine the state has ever assessed against a testing vendor, said education agency spokeswoman Debbie Ratcliffe.
This was the first year ETS administered STAAR exams after the state scrapped the bulk of its longtime contract with London-based Pearson Education. The state also assessed a fine of $120,000 to Pearson, which retained a small part of the contract to test certain subgroups of students, "for some late deliveries and a service disruption one day in April," Ratcliffe said in an email.
School districts reported dozens of logistical and technical issues during the spring administrations of the state-required exams known as the State of Texas Assessment of Academic Readiness, which fifth graders, eighth graders and high schoolers are supposed to pass before they can move on to the next grade or graduate. Scores also factor heavily into school district and campus accountability ratings.
Problems first surfaced in March, when school districts reported problems with online tests that caused students to lose answers. The computer glitch impacted more than 14,000 exams. That was followed by reports of exams being shipped to the wrong location, delays and mix-ups with scoring and other problems.
The issues — scoring delays, in particular — prompted Morath to drop grade advancement consequences for fifth and eighth graders and exclude exams affected by the computer glitch from school accountability ratings. But despite pleas from school superintendents to throw out all scores for the purposes of rating schools, Morath has suggested the issues were not widespread or severe enough to do so.
"ETS apologizes for the operational shortcomings during this year's STAAR program," the test vendor said in a news release Tuesday. "Our most important goal is to deliver the high-quality program the students and educators of Texas deserve, and we will continue to improve programs and processes to achieve that objective."
The company, which administers national exams including the SAT, spent an additional $20 million providing support to school districts and charters as they attempted to resolve testing issues, according to an education agency news release. It noted that those costs will be assumed by the company and are "above and beyond" its state contract, worth $280 million over four years.
Correction: A previous version of this story listed the wrong amount for the testing contract. It is $280 million, not $340 million.
Disclosure: Educational Testing Service and Pearson have been financial supporters of The Texas Tribune. A complete list of Tribune donors and sponsors can be viewed here.
Read more about the contentious STAAR exams:
Your New Year's resolution list isn't complete without …
… supporting the Tribune. This new year, resolve to do your part to sustain trusted journalism in Texas. Join thousands of readers who power The Texas Tribune's nonprofit newsroom.
Donate now