The Brief: 14,000-Plus STAAR Exams Affected by Computer Glitch
The state's education commissioner revealed on Wednesday the scope of a computer glitch that caused some students taking state standardized exams to lose their answers.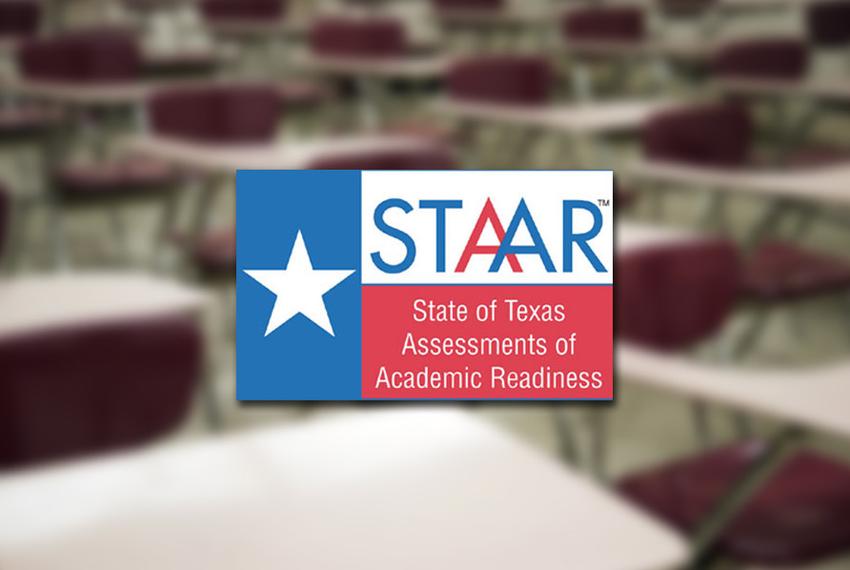 The Big Conversation
The state's education commissioner revealed on Wednesday the scope of a computer glitch that caused some students taking state standardized exams to lose their answers.
Commissioner Mike Morath told the State Board of Education that more than 14,000 tests were affected by the glitch. A Texas Education Agency spokeswoman told the Tribune's Kiah Collier that nearly 8,800 of the affected exams were a version of the standardized test given to special-education students.
Districts across the state reported that responses given online were disappearing after students logged out, occurring sometimes after 30 minutes of inactivity or a lost internet connection.
Collier noted the problems began cropping up on the first day of testing for the State of Texas Assessments of Academic Readiness, or STAAR, exam, "helping fuel an ongoing backlash against a standardized testing regime that many parents and educators believe is already too stressful."
Collier added, "If the problem isn't solved by May, Morath said the state would reconsider its contract with Educational Testing Services, the New Jersey-based company it picked last year to develop and administer the state-required exams. The decision to hire ETS made waves as London-based Pearson had held the contract since Texas began requiring state student assessments in the 1980s."
Trib Must Reads
Sanctuary City Fears Could Thwart Municipal ID Program, by Julián Aguilar — An El Paso-based immigrant rights group could see its hopes for a municipal ID card dashed after leaders there determined issuing the card could prompt immigration hardliners to label the town a sanctuary city.
After Wisconsin Rout, Cruz Confronts the Northeast, by Patrick Svitek — After a decisive win over Donald Trump in Wisconsin, U.S. Sen. Ted Cruz is now staring down a string of GOP presidential primaries in northeastern states that tend to be more moderate and friendlier to his two Republican rivals.
Bernie Tiede Painted As Victim, Calculating Killer, by Johnathan Silver — Attorneys painted two vastly different pictures of the former Carthage mortician Wednesday during opening statements in his second sentencing trial for Marjorie Nugent's 1996 murder.
Hospital Counters Couple's Claim Over Abortion Limits, by Alexa Ura — An Austin hospital is contradicting a couple's account that the state's ban on abortion after 20 weeks kept them from ending an ill-fated pregnancy.
John Cornyn Still Not Endorsing Ted Cruz, by Abby Livingston — U.S. Sen. John Cornyn said Wednesday that he will continue to remain neutral in the GOP nomination fight and will not endorse his fellow Texan, U.S. Sen. Ted Cruz, for president.
Rick Perry's Criminal Case Officially Dismissed, by Jim Malewitz — The criminal case against former Gov. Rick Perry was officially dismissed on Wednesday, weeks after the Texas' highest criminal court ordered that it be dropped.
The Day Ahead
• The House Appropriations subcommittee that oversees the state budget for health and human services will hear public testimony at 9 a.m. in the Capitol extension. Speakers will discuss how the state can improve the quality of health care provided by the Texas Medicaid program.
• The House Culture, Recreation & Tourism Committee meets at 11 a.m. in Alamo Hall in San Antonio. The committee will find ways to promote and improve tourism, youth education and economic development through new practices. Lawmakers will hear invited and public testimony.
• The Texas Organic Agricultural Industry Advisory Board meets at 11 a.m. in the Stephen F. Austin Building in Austin for its first board meeting.
• U.S. Rep. Roger Williams, R-Austin, will discuss his tax reform plan and preview his visit to the Doris Miller Department of Veterans Affairs Medical Center when he visits the Greater Waco Chamber of Commerce at 12:30 p.m.
Elsewhere
Worried about 16-year-olds on the road? Fewer lining up for licenses, The Dallas Morning News
Cruz: Look at Trump's checkbook to see 'New York values', The Hill
Trump spokeswoman: 'The Bush people' are running Cruz's campaign, Politico
FBI raids offices of investment firm tied to Dallas Police and Fire Pension System, The Dallas Morning News
Donna man executed after Supreme Court denies clemency, McAllen Monitor
San Antonio ranks high among U.S. cities for use of solar power, San Antonio Express-News
At age 30, 'Don't Mess With Texas' has cleaned up litter and bumped up state revenue, The Dallas Morning News
Newt Gingrich: Donald Trump has made Ted Cruz look normal, Politico
Conaway 'backing our nominee whoever it is — Period.', Odessa American
Critics say Uber, Lyft discounts in Austin a bid for May 7 votes, Austin American-Statesman
Quote to Note
"Did I just endorse, Wolf?"
— Idaho Sen. Jim Risch, who said that he won't support Donald Trump and it's mathematically impossible for John Kasich to win the GOP nomination, asking CNN's Wolf Blitzer if he had just endorsed Ted Cruz.
Today in TribTalk
How overtime pay changes could affect Texas employers, by Michael V. Abcarian — The Department of Labor's impending proposal to dramatically change the cost of overtime pay exemptions under the Fair Labor Standards Act may force Texas employers to increase pay to an estimated 400,000 employees if the proposal is finalized without changes. How can employers comply with these changes?
Trib Events for the Calendar
• A Conversation with Sen. Carlos Uresti and Rep. Poncho Nevárez on April 13 at Sul Ross State University in Alpine
• A Conversation with Dawn Buckingham on April 21 at the Austin Club
• A Conversation on San Antonio & the Legislature: The Issues in the Interim on April 26 at the University of Texas at San Antonio
• A Symposium on the Texas Economy on April 29 at the University of Houston
• The Texas Tribune's third Texas-centric Trivia Night on May 1 at The Highball in Austin
• A Conversation on Mental Health Matters on May 10 at KLRU Studio 6A in Austin
---
Information about the authors
Quality journalism doesn't come free
Perhaps it goes without saying — but producing quality journalism isn't cheap. At a time when newsroom resources and revenue across the country are declining, The Texas Tribune remains committed to sustaining our mission: creating a more engaged and informed Texas with every story we cover, every event we convene and every newsletter we send. As a nonprofit newsroom, we rely on members to help keep our stories free and our events open to the public. Do you value our journalism? Show us with your support.
Yes, I'll donate today