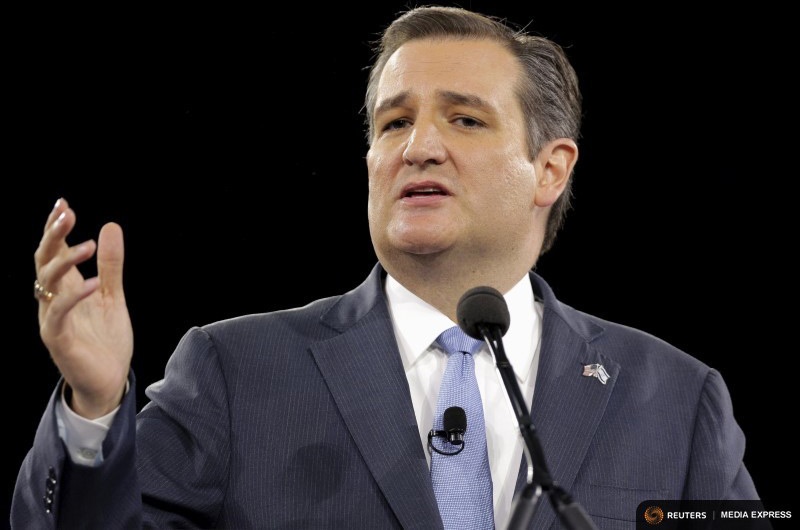 WASHINGTON, D.C. — U.S. Sen. Ted Cruz made his case Monday to a powerful group of American allies of Israel while taking some shots at his chief rival for the GOP nomination.
"Let me be clear: As president, I will not be neutral," Cruz said to the annual American Israel Public Affairs Committee Policy Conference. "America will stand unapologetically with Israel."
The comment alluded to real estate magnate Donald Trump characterizing himself in February as "sort of a neutral guy" on the Israeli-Palestinian conflict.
The junior senator from Texas criticized Trump's promises to negotiate a better nuclear deal with Iran, and instead promised to rip to shreds the one President Obama negotiated.
The Texas Tribune thanks its sponsors. Become one.
Cruz took the stage at the Washington D.C. arena after Trump, and he used the opportunity to show a command of Judaism and Israeli history — a contrast to Trump's lack of fluency.
The senator referenced the book of Esther and spoke Hebrew in his concluding remarks. But he also used the contrast to take a direct shot at Trump.
"Let me say at the outset, perhaps, to the surprise of the previous speaker, Palestine has not existed since 1948," Cruz said to roars, an audience acknowledgment of Trump referring to the Palestinian Authority as "Palestine."