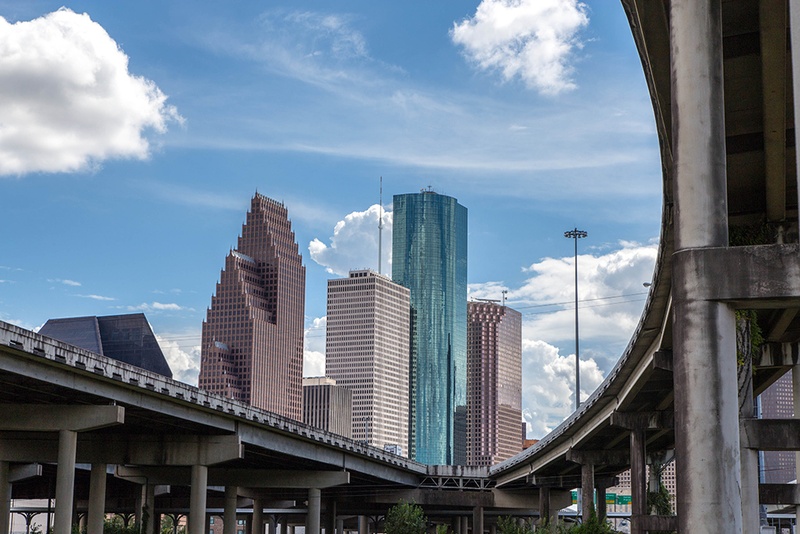 Editor's note: This story has been updated to include response from the Harris County Republican Party.
Two Houston congressmen are asking the U.S. Department of Justice to investigate whether unequal distribution of voting machines and polling locations in Harris County disenfranchised minority voters during the March 1 primary election.
In a letter dated March 15, U.S. Reps. Al Green and Gene Green, both Houston Democrats, blamed insufficient voting machines and polling locations for "excessively long lines" in predominantly Hispanic and black precincts in Harris County. Citing local news reports, the congressmen indicated that long lines "deterred" minority voters from "exercising their right to vote that day."
"The failure to distribute sufficient voting machines in predominantly Hispanic and African-American precincts in Harris County, in comparison to the resources made available in more affluent, predominantly Anglo precincts in the county, had a discriminatory impact on our constituents' ability to participate in the political process," the congressmen wrote.
The Texas Tribune thanks its sponsors. Become one.
Though Texas ranks among the bottom for voter turnout rates in the country, voter turnout surged in Texas for the March 1 election with more than 4.2 million ballots cast in the primary election — up from about 2 million in 2012.
In Harris County, the state's largest county, the number of voters casting ballots increased from 240,466 in the 2012 primary to 557,048 this year.
The increased turnout — fueled by a heated Republican presidential race — left election officials scrambling to deliver additional voting machines to polling locations with long lines on election day. Still, some voters in Houston did not cast their votes until after 9:30 p.m. — hours after polls closed. Others reportedly abandoned their place in line without voting after waiting for hours.
The distribution of polling locations in primary elections is a responsibility of each county's political party, according to the Texas Secretary of State's Office, which oversees elections and voting. Using a formula based on previous voter turnout, county parties are charged with estimating voter turnout and determining the number of voting machines and polling locations needed.
Individual county parties ultimately decide whether that estimate should be higher or lower depending on other factors, such as a contested presidential primary, said Alicia Pierce, a spokeswoman for the state agency
County and party officials estimated that about 144,000 voters would cast a Democratic primary ballot. But more than 227,000 Democratic voters made it to the polls for the primary election.
The Texas Tribune thanks its sponsors. Become one.
On the Republican side, officials estimated 265,000 voters would turn out but almost 330,000 voters actually cast a ballot.
Lane Lewis, chairman of the Harris County Democratic Party, pushed back on allegations of unequal distribution of polling locations, saying there was nothing "nefarious" behind the wait times.
The long lines were a result of higher than expected turnout, he added, and there was little indication from early voting figures that voter turnout would be so high.
"It wasn't just black and brown neighborhoods. It was white neighborhoods. It was Republican neighborhoods. It was Democratic neighborhoods," Lewis said. "There were lines all over."
Paul Simpson, chair of the Harris County Republican Party, backed up those claims saying delays were "widespread" throughout the county with Republicans turning out in higher numbers on election day as they waited to assess primary results in other states.
In recent years, more Harris County residents cast their ballots during the early voting window, but increased turnout on election day combined with a lengthy ballot contributed to the congestion on Super Tuesday, said Harris County Clerk Stan Stanart.
As early voting figures came in, Stanart's office delivered additional voting machines at Democratic voting locations. On election day, they delivered extra voting machines to more than 50 polling locations.
"It wasn't unique to the Democratic Party and it wasn't unique necessarily to one portion of town," Stanart said. "The voters decided to show up. It's an inexact science of predicting voter turnout."