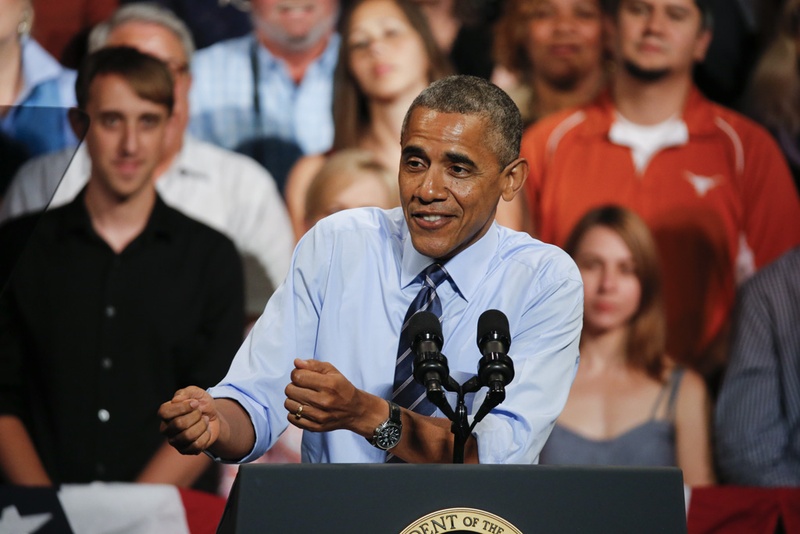 Add the president of the United States to your South by Southwest must-see list. Barack Obama will be interviewed by The Texas Tribune's Evan Smith in a keynote slot at the SXSW Interactive Festival on Friday, March 11.
The subject of the conversation between the president and the Trib's CEO and editor-in-chief will be civic engagement in a digital age. "The president will call on the audience to apply their ideas and talents to make technology work for us, especially when it comes to tackling big challenges like increasing participation in the political process and fighting climate change," festival organizers said in a news release.
"I'm honored to have the chance to sit down with the president of the United States — anyone would be — but I'm particularly excited about the topic," said Smith. "Using technology in innovative ways to advance the public interest has been The Texas Tribune's mission from day one."
Questions for the president will be partially crowd-sourced. In the run-up to the event, the Tribune will solicit suggestions online.
The Texas Tribune thanks its sponsors. Become one.