A Look at How Texas Jails Work With Immigration Officials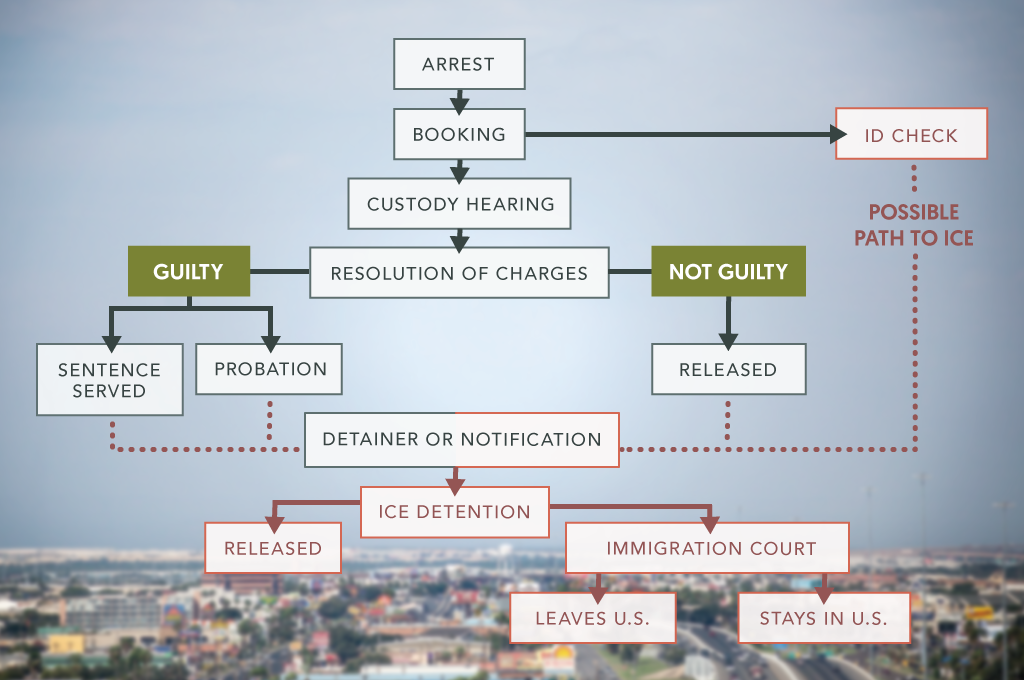 The Texas Tribune is taking a yearlong look at the issues of border security and immigration, reporting on the reality and rhetoric around these topics. Sign up to get story alerts.
The arrest of an undocumented immigrant in the United States kicks off a complicated interplay between local and federal authorities.
Whether the arrest results in deportation depends on a number of factors, including the inmate's criminal and immigration history, as well as the case's outcome.
Local officials depend on the federal government to verify an inmate's citizenship status. But the deportation process often begins at local jails for undocumented immigrants. It can happen two ways: when U.S. Immigration and Customs Enforcement issues a "detainer," a notice for the jail to hold an inmate for up to 48 hours for federal officers; or a "notification," when a jail notifies ICE that an undocumented inmate is about to be released.
The exchange usually occurs after undocumented immigrants stand trial or serve out their sentences in the U.S. criminal justice system. Sometimes, those exchanges can happen when they are released on bond or probation. Below, we've outlined the way the process is supposed to work, highlighting the different steps where an immigrant can enter federal custody, or, in some cases, go free.