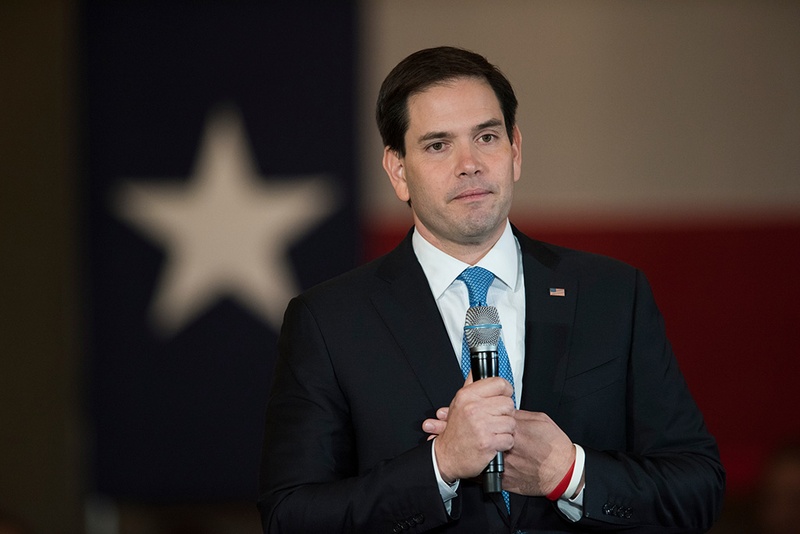 WASHINGTON — On the heels of his strong third-place finish in Iowa, U.S. Sen. Marco Rubio of Florida announced his Texas leadership team Tuesday morning.
U.S. Sen. Ted Cruz placed first in Iowa's Monday evening contest and is expected to also best Rubio in Texas' March 1 primary. That said, Texas delegates will be awarded proportionally. That could give Rubio an opportunity to pick up some delegates, if not an all-out statewide win.
Outside of fundraising, Rubio has not invested much infrastructure in the state. But in recent weeks, Texas GOP operatives say they've seen an uptick in volunteers, turnout and organization for Rubio at local Republican events.
And the Rubio Texas team now includes current and former state representatives.
The Texas Tribune thanks its sponsors. Become one.
The full team:
Co-Chairs
Texas Leadership Team
State Rep. Myra Crownover of Denton
Former Texas GOP Vice Chair Dorothy Doehne
Former state Rep. Peggy Hamric of Houston
Former President of the Texas Federation of Republican Women Beverly Kaufman
Harris County Judge Jon Lindsay
Carrollton Mayor Matthew Marchant
Waco City Council Member Dillon Meek
Philanthropist Trini Mendenhall
Former Dallas County GOP Chairman Jonathan Neerman
Former Harris County GOP Chairman Gary Polland
Harris County Treasurer Orlando Sanchez
Collin County Deputy Mayor Pro Tempore Will Sowell
Former President of the National Federation of Republican Women Dianne Thompson