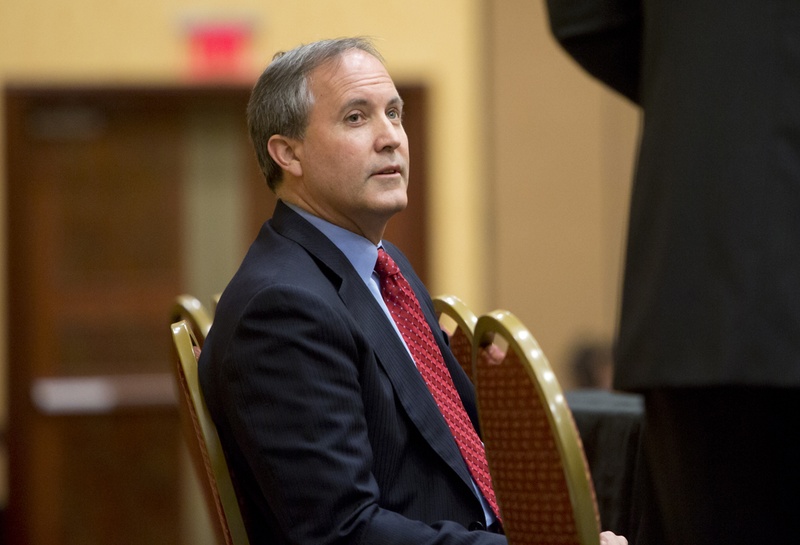 A prominent real estate developer has filed a lawsuit seeking to stop payments to the private attorneys appointed to prosecute Attorney General Ken Paxton — the latest twist in the Republican's securities fraud case.
Jeff Blackard, a Paxton donor, filed the lawsuit in Collin County District Court, arguing that the county was paying too much to the attorneys prosecuting Paxton, violating local rules for such payments.
"This lawsuit seeks to halt a threatened expenditure of public funds that would unlawfully serve to enrich private attorneys at the expense of taxpayers in Collin County, Texas," says the complaint, filed on behalf of Blackard and "similarly situated taxpayers."
Blackard says he lives in Hopkins County but pays taxes for two parcels of property in Collin County, along with local sales taxes.
The Texas Tribune thanks its sponsors. Become one.
The lawsuit names as defendants District Judge George Gallagher — who is presiding over Paxton's case — as well as Collin County Judge Keith Self, County Auditor Jeff May and three county commissioners.
Blackard argues that promised payments of $300 per hour to the special prosecutors "would constitute an illegal expenditure of taxpayer funds" because they would eclipse fees typically paid to attorneys appointed to represent poor defendants.
Brian Wice, one of the special prosecutors, declined to comment on the lawsuit.
Blackard's challenge comes as Paxton's legal team has also filed motions to limit pre-trial attorneys' fees — in that case, to $1,000 per special prosecutor.
Wice, in a statement earlier this week, called that attempt "as predictable as it is frivolous." The team of special prosecutors also includes Kent Schaffer and Nicole DeBorde.
"Mr. Paxton's considerable resources would be far better spent in mounting a defense as opposed to his misplaced and concern with our compensation," the statement said.
The Texas Tribune thanks its sponsors. Become one.
Bill Mateja, a member of Paxton's legal team, said that neither the attorney general nor his lawyers had any involvement in Blackard's lawsuit, which, he said, "speaks for itself."
Paxton is accused of soliciting buyers for more than $100,000 worth of stock in Servergy, a McKinney technology company, without disclosing that the company was compensating him.
Paxton also didn't make clear that he hadn't personally invested in the company, the indictments allege. He received 100,000 shares, but that was in the form of compensation, according to the indictment. Paxton has pleaded not guilty in the case.
One of the alleged victims in the case is listed as state Rep. Byron Cook, R-Corsicana. The other is identified as Joel Hochberg.